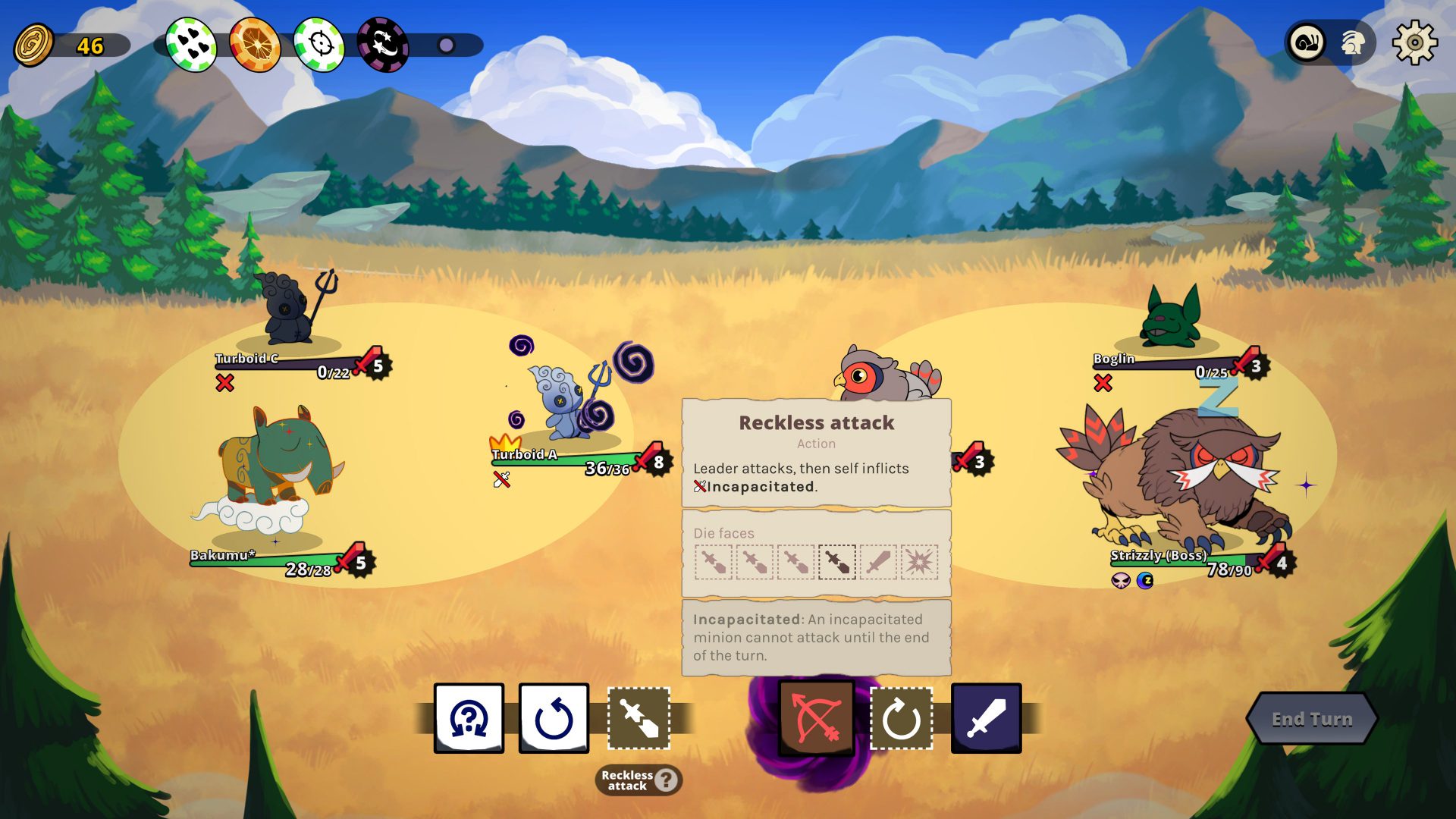 The publisher Good Shepherd Entertainment and the developers LEAP Game Studios e Tiny Ghoul they recently announced Dice people, a new tactical roguelite game that combines the mechanics of collecting monsters and dice. The title will be published for PC during this year, precisely on Steam; below is an overview of it via its page on the Valve platform:
You will embark on an exciting adventure to collect and recruit new chimeras for your team. Unlock all the talismans to discover the real truth behind the chimeras and develop new tactics with each game. Different chimeras correspond to different strategies, which guarantee infinite replayability.
Dicefolk puts you in command when it comes to action. You decide the sides of the dice, giving you unprecedented influence over the abilities and attacks of your chimeras. It's all up to you and your tactical choices will determine your success in battle.
With a variety of different chimeras to recruit and command, you'll need to strategize and adjust your playstyle with each battle. From rugged tanks to swift attackers, each chimera brings with it a unique set of abilities. Build the perfect team and hone your tactical skills!