On May 10, the Peruvian government declared a state of emergency in 20 regions due to cases of dengue. In total, there are 226 district jurisdictions in our country where the measure applies. In Lima, dengue is present in all districts, except Magdalena del Maras asserted by the Minister of Health, Rosa Gutiérrez.
How is dengue transmitted in Peru? Can a person infect me?
Scientific research, international health organizations (1, 2, 3) and specialists consulted by Verifier conclude that it is almost impossible for dengue infections to exist that are not due to the bite of an infected mosquito. And, in certain cases, to the exposure of your blood to the virus.
Therefore, a person who is close to an infected person, who cares for him, lives with him, visits him, is his partner or relative, will not become infected with the disease unless he is bitten by an infected mosquito. This is what the experts said Leslie Sotoinfectious disease specialist in tropical diseases, and Charles Medinahead of the Office of Epidemiology and Environmental Health of the Hospital Cayetano Heredia.
According to specialists, the fundamental factor for the expansion of this condition are the vectors. This is insects that spread the virus. Worldwide, the two mosquitoes that are responsible for transmitting it are the Aedes aegypti and Aedes albopictus. However, in Peru —as in all of America— the main cause, popularly known as 'the dengue fly', is the aedes aegypti.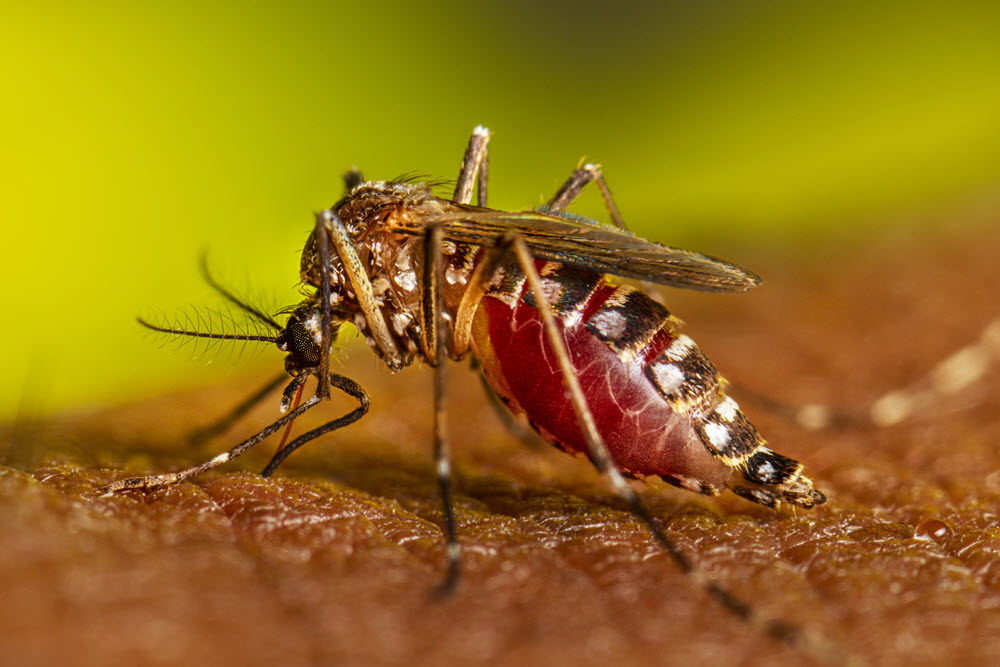 Mosquito aedes aegypti pecking at a person. Photo: CDC
The bite of this arthropod is the main —and almost the only— cause of infection. According to Carlos Medina, this is because in this part of the world, the virus has managed to establish itself better in this insect. Besides, This bug has adapted to life in the city and usually resides in houses, where it lays its eggs in any container with water, such as buckets, pots, etc.. The Aedes albopictus, on the other hand, is a little more used to wildlife.
Other, rarer ways of becoming infected are through organ transplantation and blood transfusion, as well as being pricked with a needle or cut by objects contaminated with the disease. Finally, there are some cases of mother-to-child transmission shortly before and after delivery.
Carlos Medina points out that there are only two scientific reports of possible cases of contagion through sexual intercourse. The virus has also been found in minimal amounts in saliva, vaginal secretions, semen, urine and other fluids.
Are there vaccines for dengue in Peru?
There are currently two dengue vaccines in the world. The first, Dengvaxia, has been produced by the French pharmaceutical company Sanofi Pasteur. Its use has been approved by the European Union and the United States. In both jurisdictions, the main requirement is to have already suffered from this disease, since a vaccinated person who has not been infected before is at greater risk of developing severe dengue. Its effectiveness for the prevention of the condition is around 80%.
On the other hand, the second Qdeng, is from the Japanese pharmaceutical company Takeda. At the moment, it has not been approved in the United States, but it has been approved in the European Union. Contraindications as severe as with Dengvaxia have not yet been reported.
According to statements by the Minister of Health herself, none of these vaccines are being applied in Peru because they have not been admitted by the Pan American Health Organization (PAHO).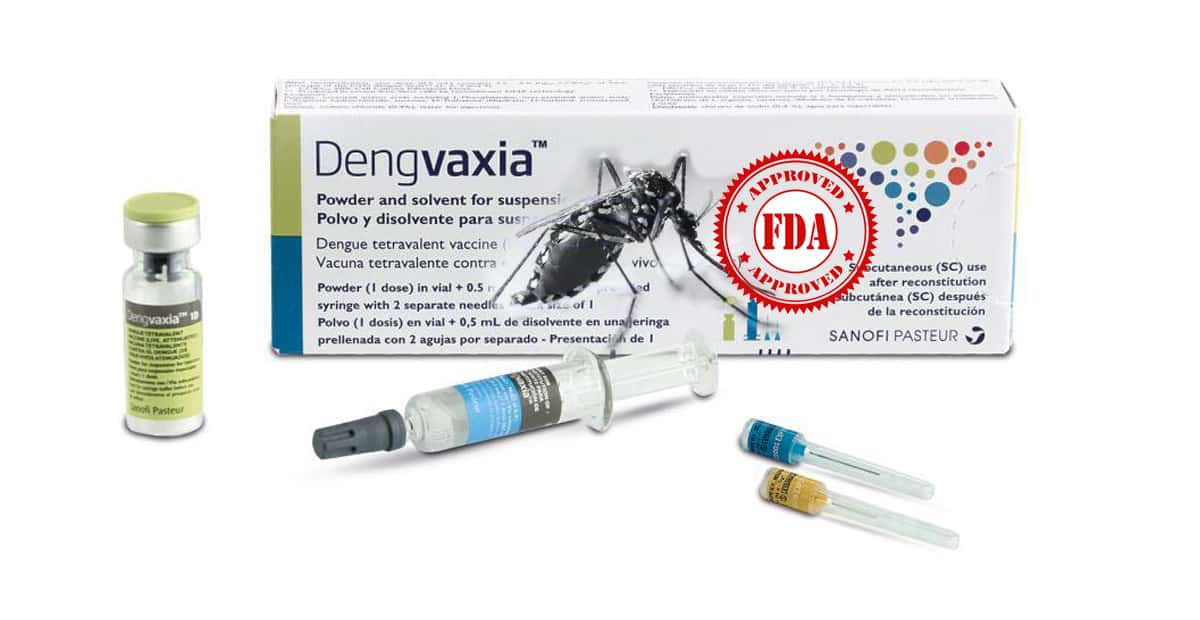 Dengvaxia, dengue vaccine approved in the European Union and the United States. Photo: IO Foundation
If I get dengue again, is it more serious?
It is more likely that you will develop a serious case of dengue if you are re-infected with a different serotype from your first infection. A serotype is a subpopulation of a virus. For dengue, four have been confirmed: DENV-1, DENV-2, DENV-3 and DEN-V 4.
When we acquire this condition, our body develops antibodies only against that serotype, leaving us vulnerable against others.. Not only that, but during reinfection, acts against it in an intense and wrong way, thinking that it is the same agent and exacerbating the symptoms.
According to Carlos Medina, if you get re-infected with a different serotype than your first infection, there is a higher risk of developing severe dengue: between 12 and 14% more. Likewise, the longer the time between one infection and another, the greater the danger.
Some of the symptoms of severe dengue are bleeding gums or nose, rapid breathing, severe abdominal pain, vomiting or bloody stools, among others.
Why has dengue fever increased this year?
According to the Dengue Situation Room of the Ministry of Health, in 2023 35,880 confirmed cases of dengue have been reported, as well as 36,283 that are probable. The sum of both figures (72,163) doubles those of 2022 (34,184) and we are just in the fifth month of the year.
For Leslie Soto, the increase in cases is mainly due to two factors closely related to the El Niño phenomenon: 1) the increase in temperature, which has expanded the areas in which the mosquito lives and accelerated its maturation process. And 2) the increase in rainfall, which has multiplied the places where this mosquito can lay its eggs.
"Now there is more space to lay more eggs, less reproduction time, more mosquitoes and more areas where they are present," says the specialist.
Conclusion
It is extremely difficult to contract dengue by any means other than through the bite of an infected mosquito.. The scientific literature, international health organizations and experts have concluded this. There is very little documentation of these cases. Having contact with an infected person does not establish a risk of contagion.
If you want to know if a publication on social networks is true or false, you can ask La República to verify the information. Send your request to the Contact section or write to WhatsApp (+51 997 883 271).