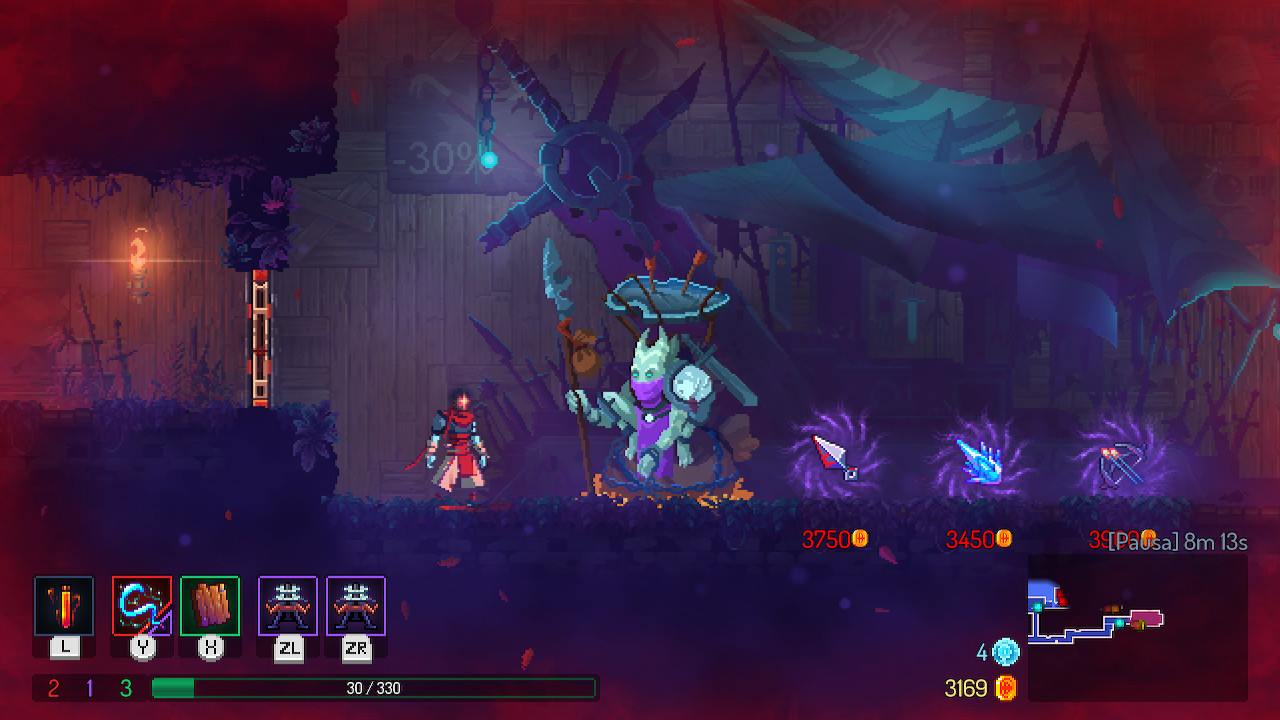 The publisher Merge Games and the developer Motion Twin recently announced new physical and special editions of the roguelite platformer Dead Cells and also the new downloadable content "Return to Castlevania". They also stated that theAugust 11th these versions of the game, along with the "Return to Castlevania" DLC and all downloadable content and updates released over time, will become available for PlayStation 5, PlayStation 4 e Nintendo Switch.
Here are the details:
In Dead Cells: Return to Castlevania, the great gothic action of Konami's classic crosses over with the award-winning rogue-lite to dazzling effect in an all-new 2D action-adventure featuring the iconic characters and unforgettable world of Castlevania.
Information about the physical edition
Available to pre-order today, the standard retail editions of Dead Cells: Return to Castlevania will feature retro reversible covers, harking back to the eras of the Nintendo Entertainment System and the original PlayStation, while the deluxe Signature Edition adds a host of extras. collectibles, including the epic soundtrack CD, an exclusive art book, pins and more.
Featuring the original Dead Cells base game and the downloadable content "Rise of the Giant", "The Bad Seed", "Fatal Falls" and "The Queen and the Sea" plus 34 other free content updates, Dead Cells: Return to Castlevania introduces a brand new storyline in two new biomes.
About the Signature Edition
The Signature Edition versions of Dead Cells: Return to Castlevania will contain the following delightful collectible extras for PlayStation 5 and Nintendo Switch fans:
Standard copy of the game with reversible retro cover, unique to Switch and Playstation.
Signature Edition exclusive outer sleeves
Alternative soundtrack on disc featuring 28 original Castlevania songs reimagined in Dead Cells style
Collection of four enamel pins
Exclusive art book
Five instant souvenir photos of the Beheaded in Castlevania
Lenticular castle card
Four postcards from Dead Cells: Return to Castlevania postcards with printed signatures
Special Edition Collector's Box
Fans can pre-order the Standard Edition and Signature Edition for both PlayStation and Nintendo Switch at all top retailers, including the Signature Edition Games site!
About "Return to Castlevania"
Suddenly, a portal has appeared leading to an atmospheric castle, and an imposing warrior named Richter asks you to help him defeat the great evil within.
Lured by the promise of new loot rather than a sense of moral duty, you'll move through the grounds and corridors of the gothic castle to find and slay this mysterious Dracula…
Slay hordes of supernatural minions as you take on new foes, with 14 unique weapons, from the iconic Vampire Slayer's whip to throwing axes and holy water.
Unlock 20 outfits as you progress through the castle, allowing you to play as all your favorite characters such as Alucard, Richter Belmont, Simon Belmont, Maria Renard, Trevor Belmont, Sypha Belnades and even Dracula himself.