Taking advantage of the proliferation of SSDs, Corsair has been implementing new technology to increase the read and write speeds of its drives. This is how they now bring us the Corsair SSD MP600 PRO LPX, a more compact version of its previous MP600 Pro XT unit.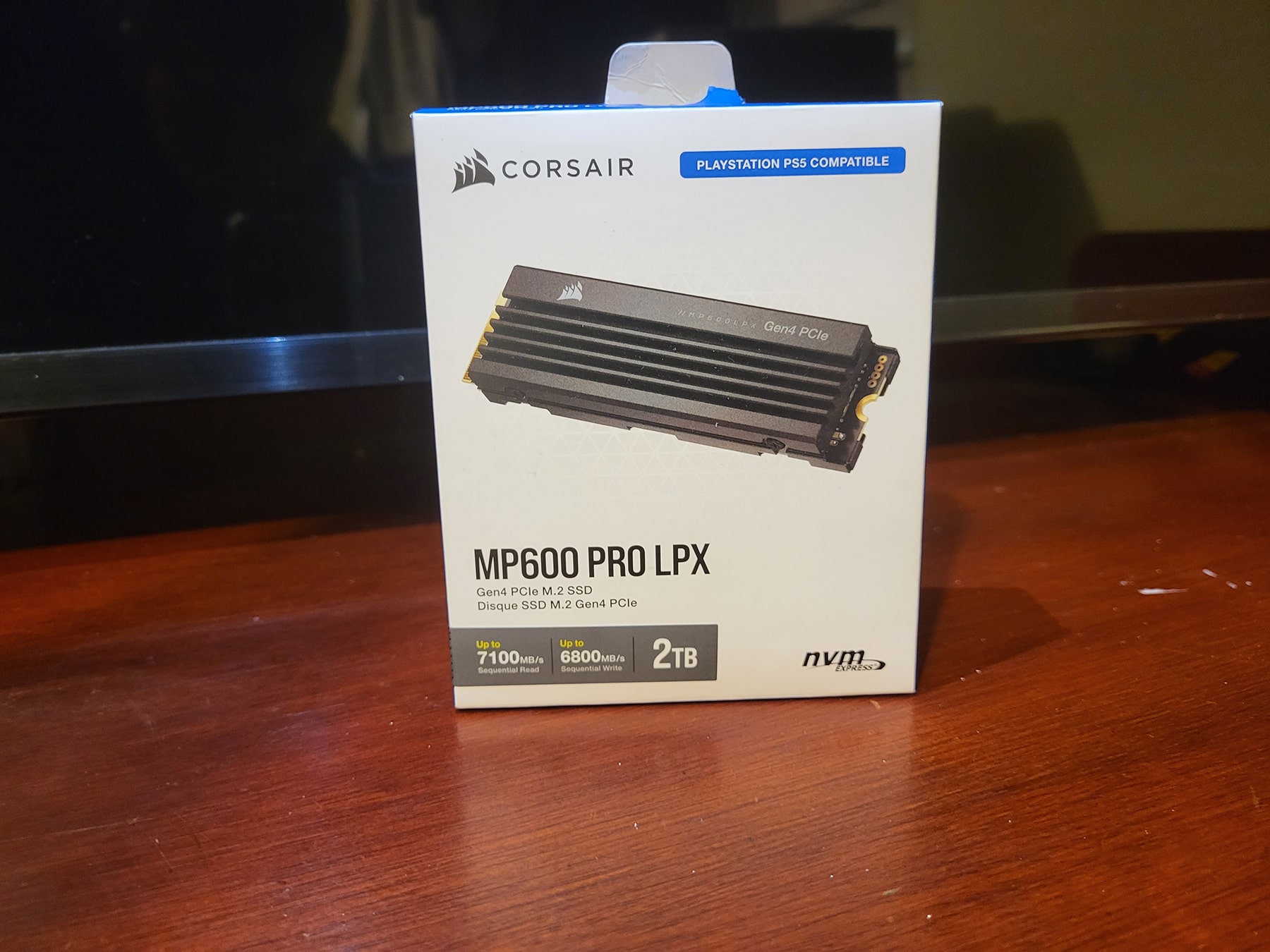 We have four versions with different storage capacities: 500GB, 1TB, 2TB and 4TB. The version used for this analysis is the 2TB version. Promising optimal performance with the use of Gen4 PCIe technology. It comes with a much more compact form factor based on 3d NAND TLC chips and a Phison E18 controller.
Characteristics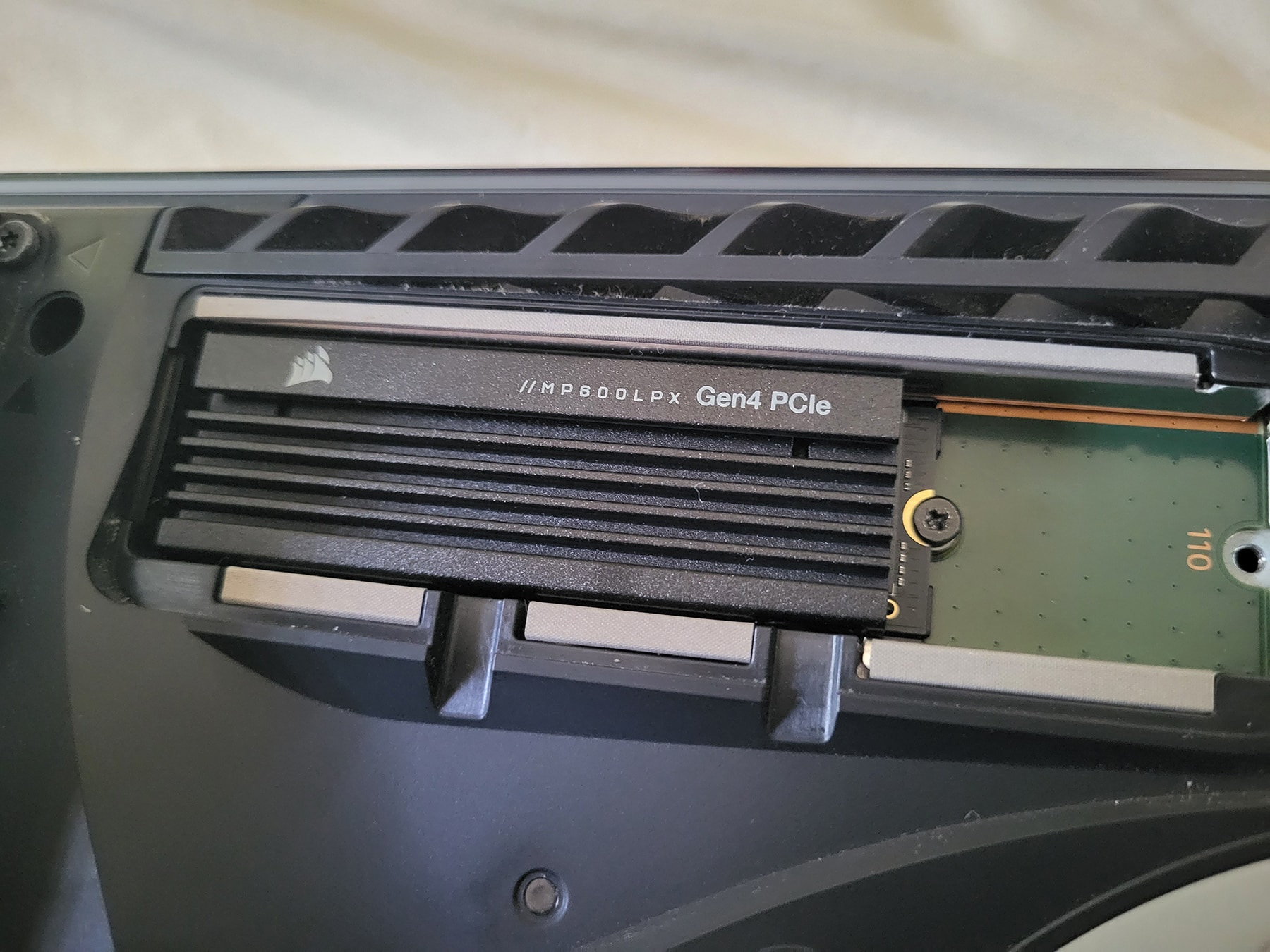 2 Terabyte storage capacity. Aluminum Heatsink The SSD is only compatible with PS5 for game and application storage. Capacity to store 30 games or more. Sequential read and write up to 7,100 MB/s and 6,800 MB/s, respectively
Performance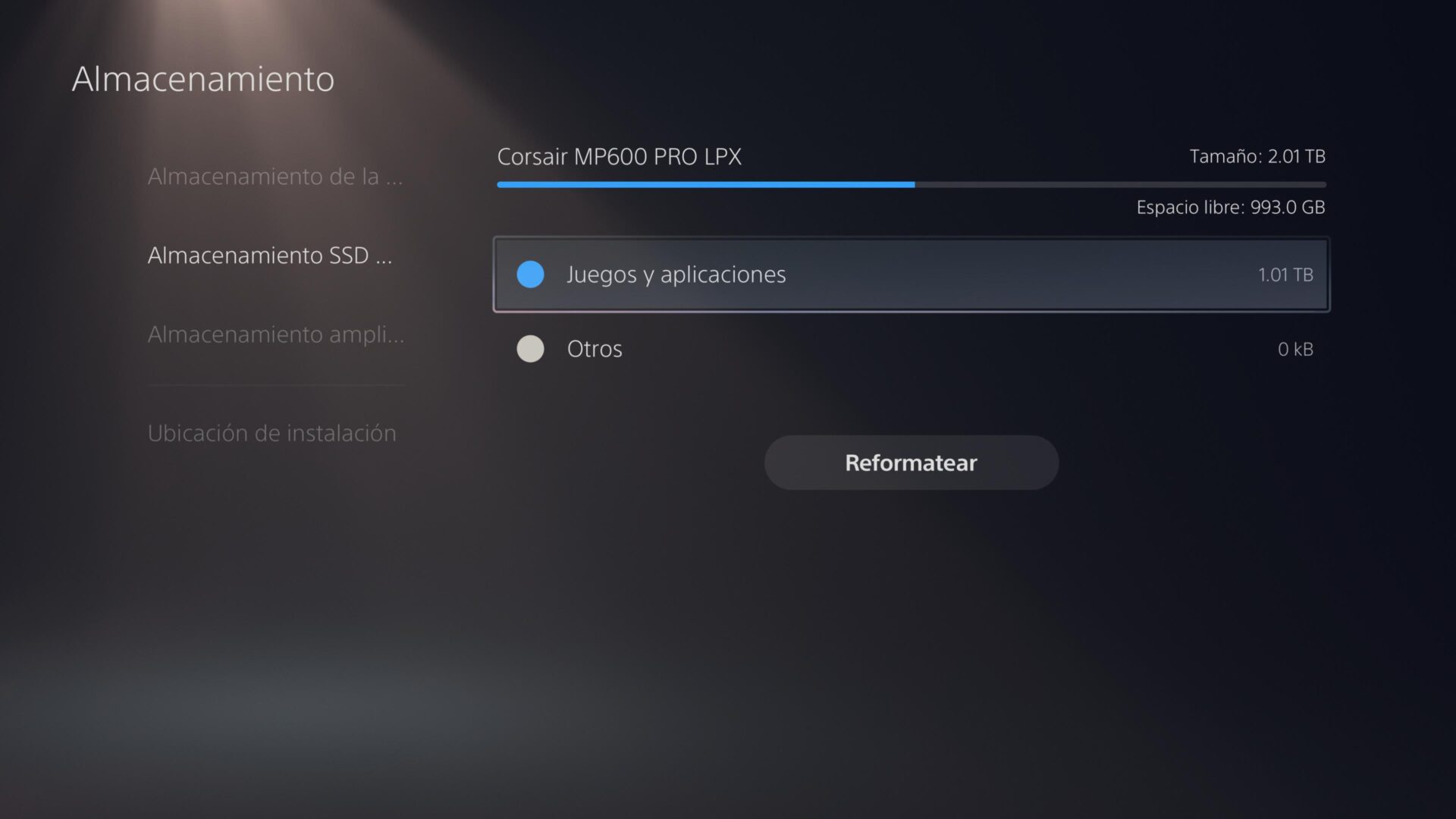 When starting the PS5 system, it will ask us to format the console to recognize the SSD, it is a simple process that does not last more than a minute. As soon as it's installed I moved on to transferring the stored games from the internal drive to the new SSD, which is quite a quick process with no data loss.
I started by transferring the heaviest games to test the speed. A total of 8 games between 50 and 40 GB, were transferred in an approximate time of 3 minutes. Then I did the same operation with games from 7GB to 15GB, and the waiting time was much less. A single individual 15GB game is transferred in 15 seconds or less, while the reverse takes a minute.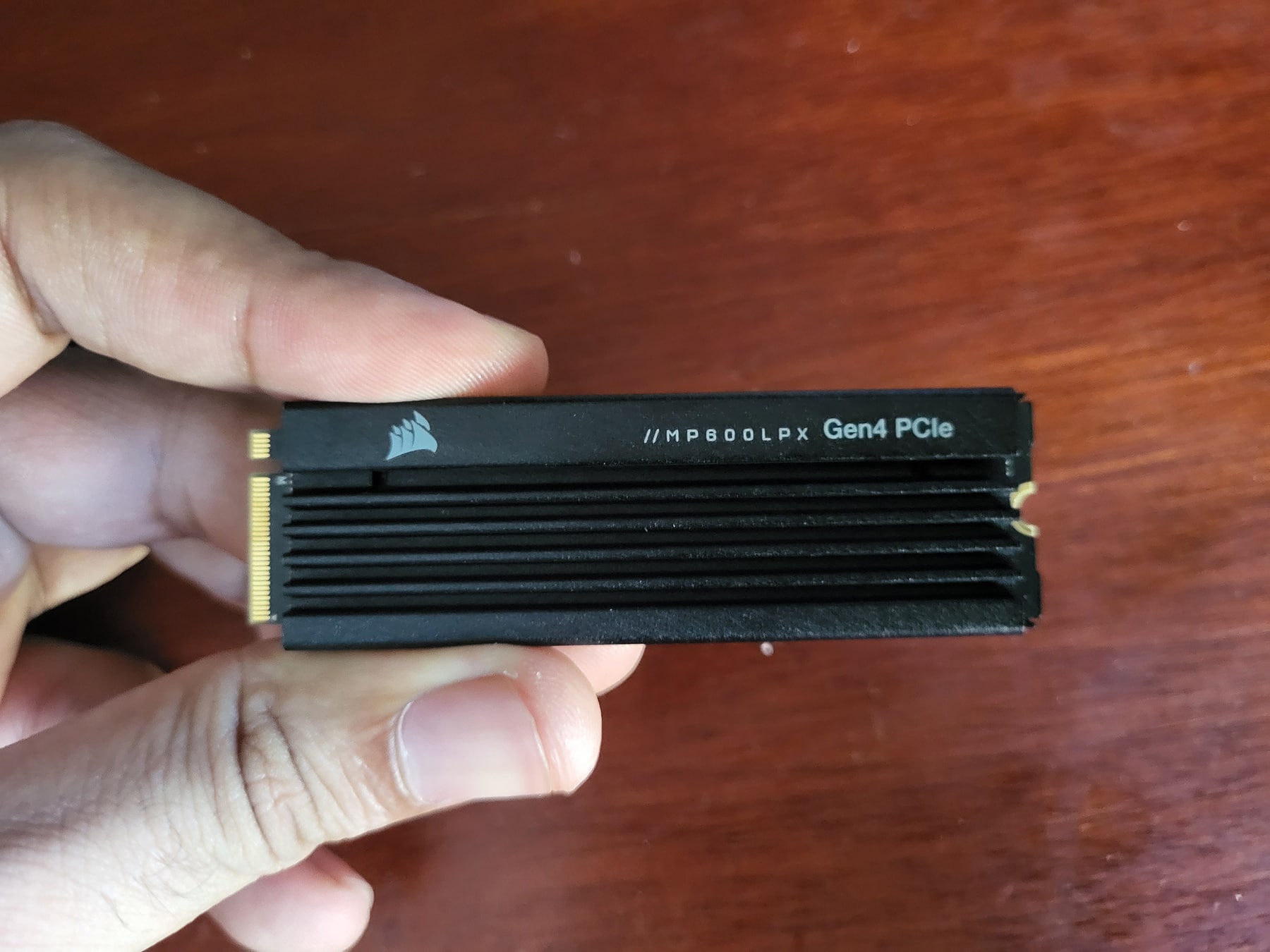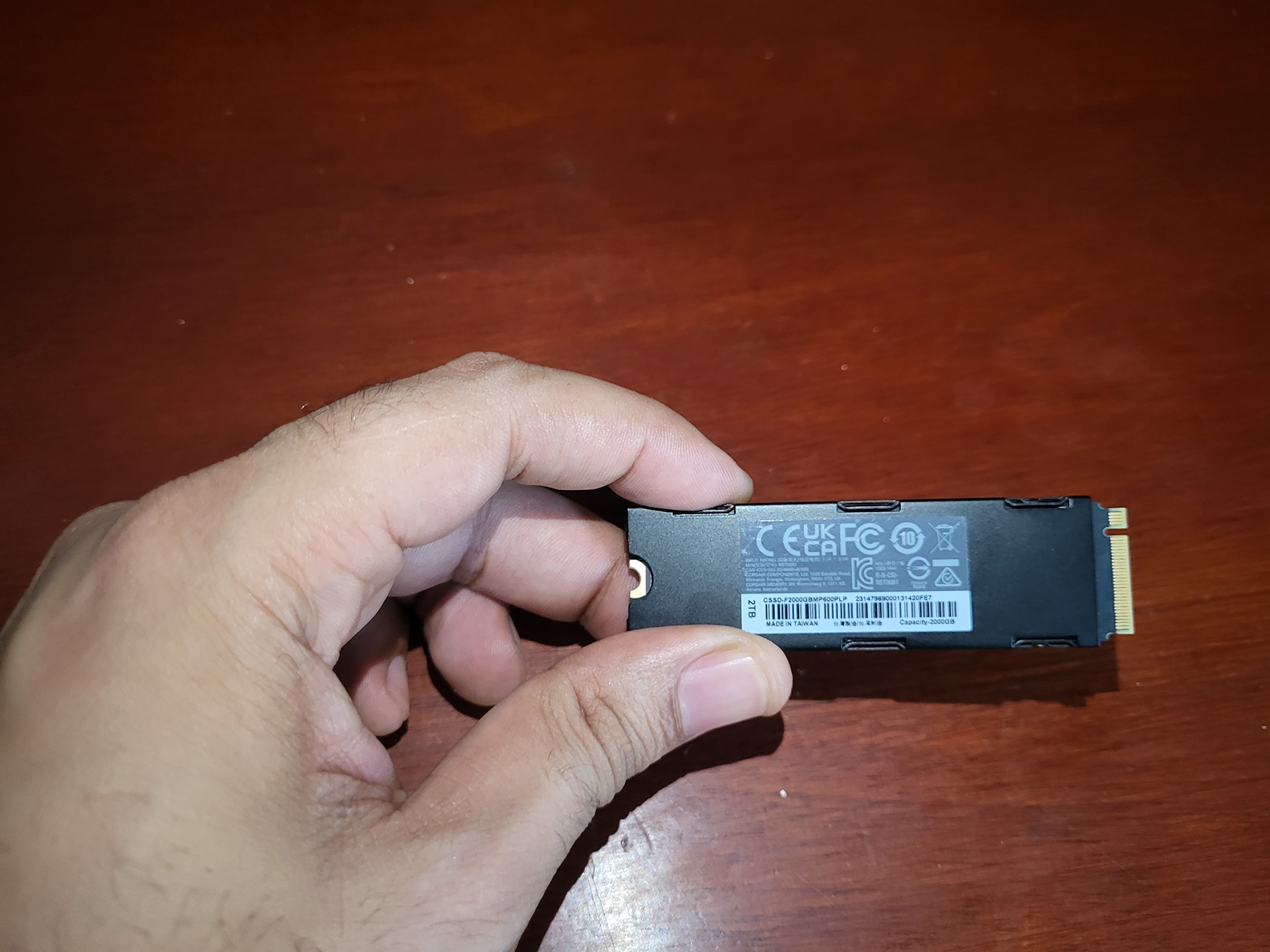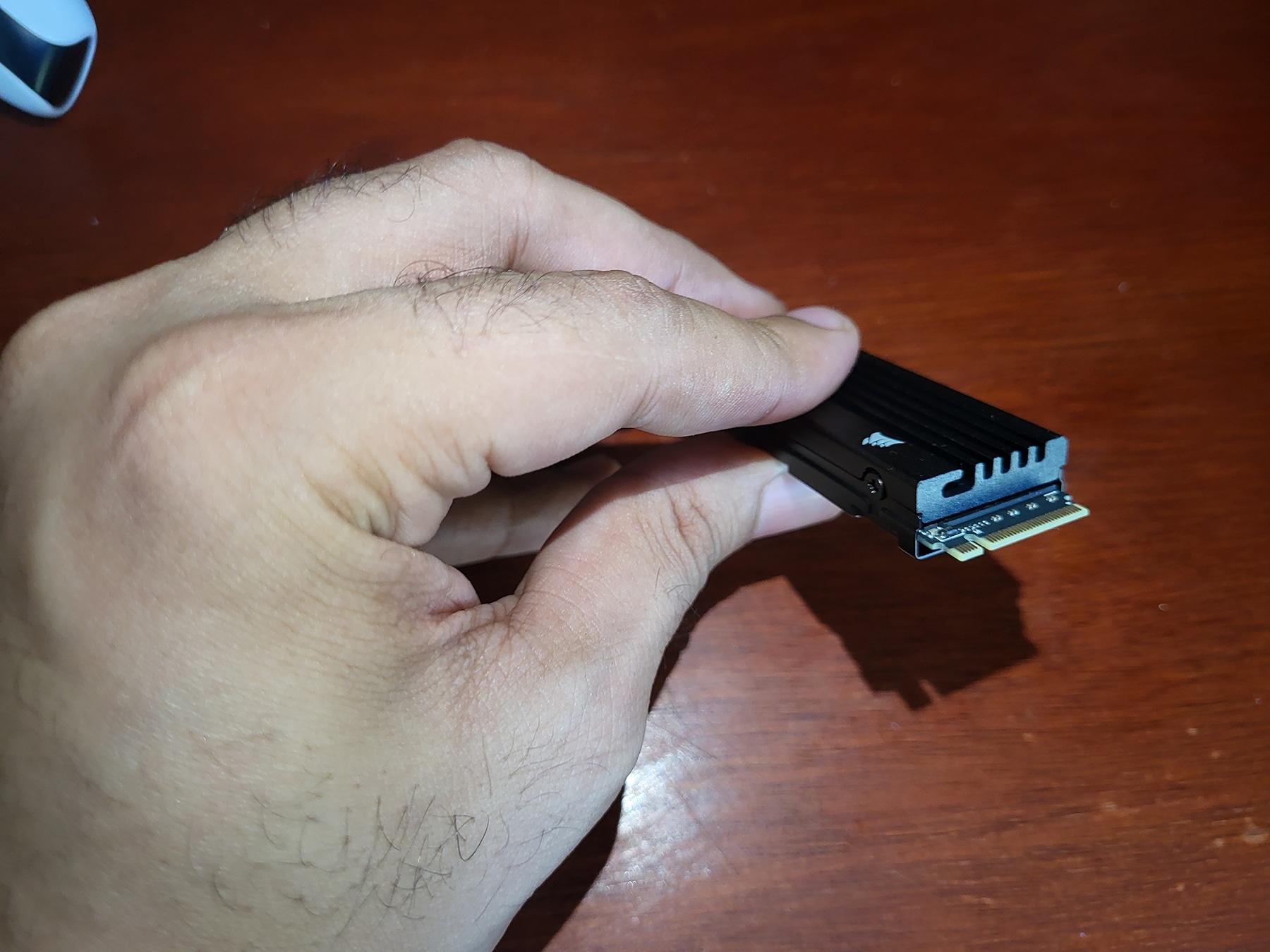 What I did notice is that another standard HDD that I own doesn't recognize the Corsair SSD MP600 PRO LPX for transfer. I guess the reason is because it's not there as the main unit for the console. The system indicates in which unit the data is being transferred with the legend M.2.
Gaming performance is similar to playing as the main drive, even PS4 games run much faster as the internal SSD. The SSD does not distinguish between PS4 and PS5 game formats, so both will be transferred at the same speed.
Despite its dimensions, the Corsair SSD MP600 PRO LPX stays cool thanks to an aluminum heat sink. It can withstand temperatures from 0 to 70 degrees, this is ideal for those long gaming sessions of up to 4+ hours. Thanks to its design, it can be inserted into the M.2 slot of the PS5.
As we mentioned in the features, the SSD offers speeds of up to 7100MB/s sequential read and 6800MB/s sequential write. That's thanks to the MP600 PRO LPX's PCIe Gen4 technology that enables smoother and faster loading of large game files.
It has a weight of 0.034 kg and has a form factor M2 2280. In addition, it has lengths of 80 x 23 x 11 mm.
verdict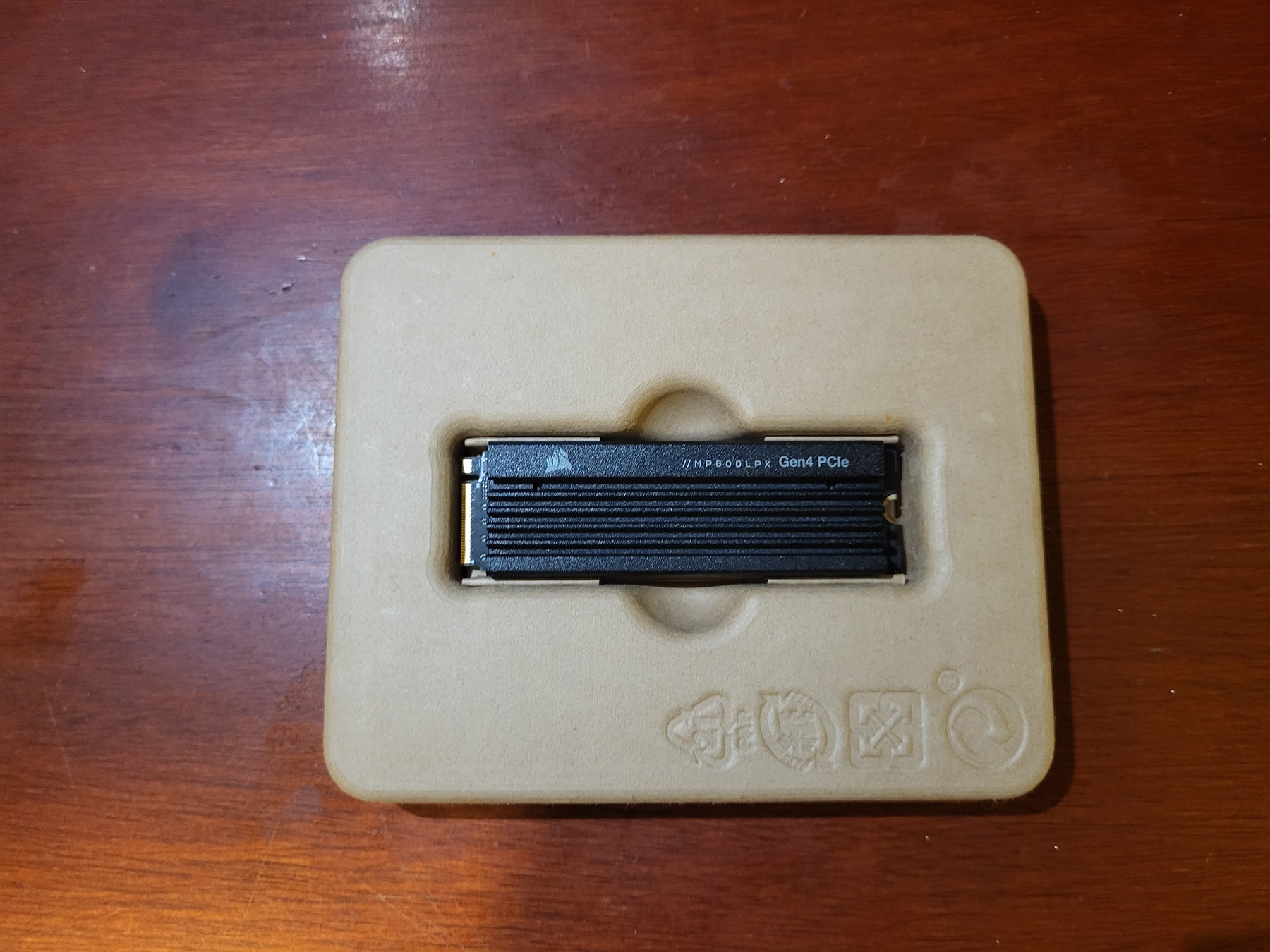 Corsair SSD MP600 PRO LPX is a very good alternative for those looking to expand their PS5 game library without sacrificing time. It comes in a compact and manageable size whose transfer speeds are quite fast. Eliminates the possibility of having standard HDDs that have to be had with the cables attached to the console. It can store about 50 games or so, which is no small feat.
Note: This review was made possible by the SSD provided by Corsair.