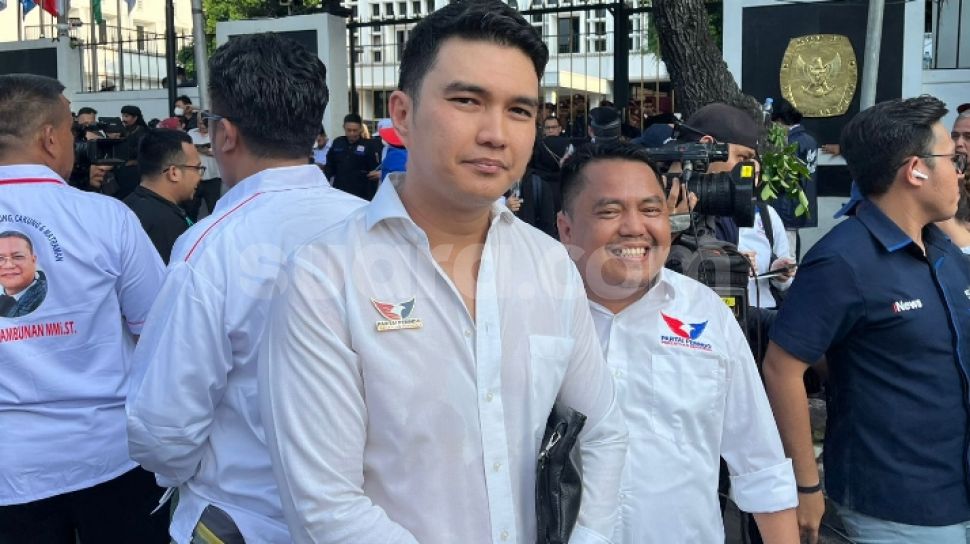 Suara.com – The name Aldi Taher is increasingly being discussed after choosing to become a Candidate for the 2024 Legislature through 2 parties.
In the latest interview, Aldi Taher was alluded to about the vision and mission if he is elected as a member of the DPR later.
In an interview with Ruben Onsu, Aldi Taher again issued his odd answer. He admitted that he did not have a work program or vision and mission if he was elected later.
"What am I going to do, just choose first," said Aldi Taher, quoted from a video clip on TikTok @ryojaya, Wednesday (31/5/2023).
Also Read: Random Behavior of Lord Aldi Taher When Visiting Praz Teguh's House. So funny!
"You don't know what to do either, do you?" said Ruben Onsu.
Not denying that, Aldi Taher honestly admits. With a serious face, he said he had not thought about it.
"Yes, I also don't know what I want to do. People haven't been voted in yet," said Aldi Taher.
Aldi Taher then came up with an idea so that people would not vote for him. He even mentioned that he would move countries if he was elected as a member of the DPR.
"The point is, if Aldi Taher is elected as a member of the DPR, I will move countries," said Aldi Taher.
Also Read: Support for Aldi Taher Resonates on Social Media, Netizens: Fix Not Abstentions
"But don't choose me, you don't have to choose me," he added.
Aldi Taher's appeal actually made the opposite reaction from netizens. They even wonder what this country will do if it has a DPR member like Aldi Taher who doesn't make promises.
"I want to see the DPR RI, what if Aldi Taher becomes a member," commented @yud ***.
"And the people chose him out of curiosity," added @sat ***.
"That's right, just choose first, but what are you asking now if you only promise that you have been chosen later, just choose first and then work," said @tyr ***.
"Lo cool, I choose you bro," added @heh ***.
Previously, in an interview with a private television station, Aldi Taher also gave odd answers about his candidacy to become a member of the DPR.
Starting from wanting to be an example for Puan Maharani and Bambang Soesatyo by reading the Koran at Senayan, to admitting that he was confused because he was not yet in Heaven when he was asked why he was running with two parties.