Company Of Heroes 3 is definitely the liveliest and most colorful war scene in recent times. It has two bells that cover both sides of the Mediterranean. Is it worth going back to war? Let's see how it is!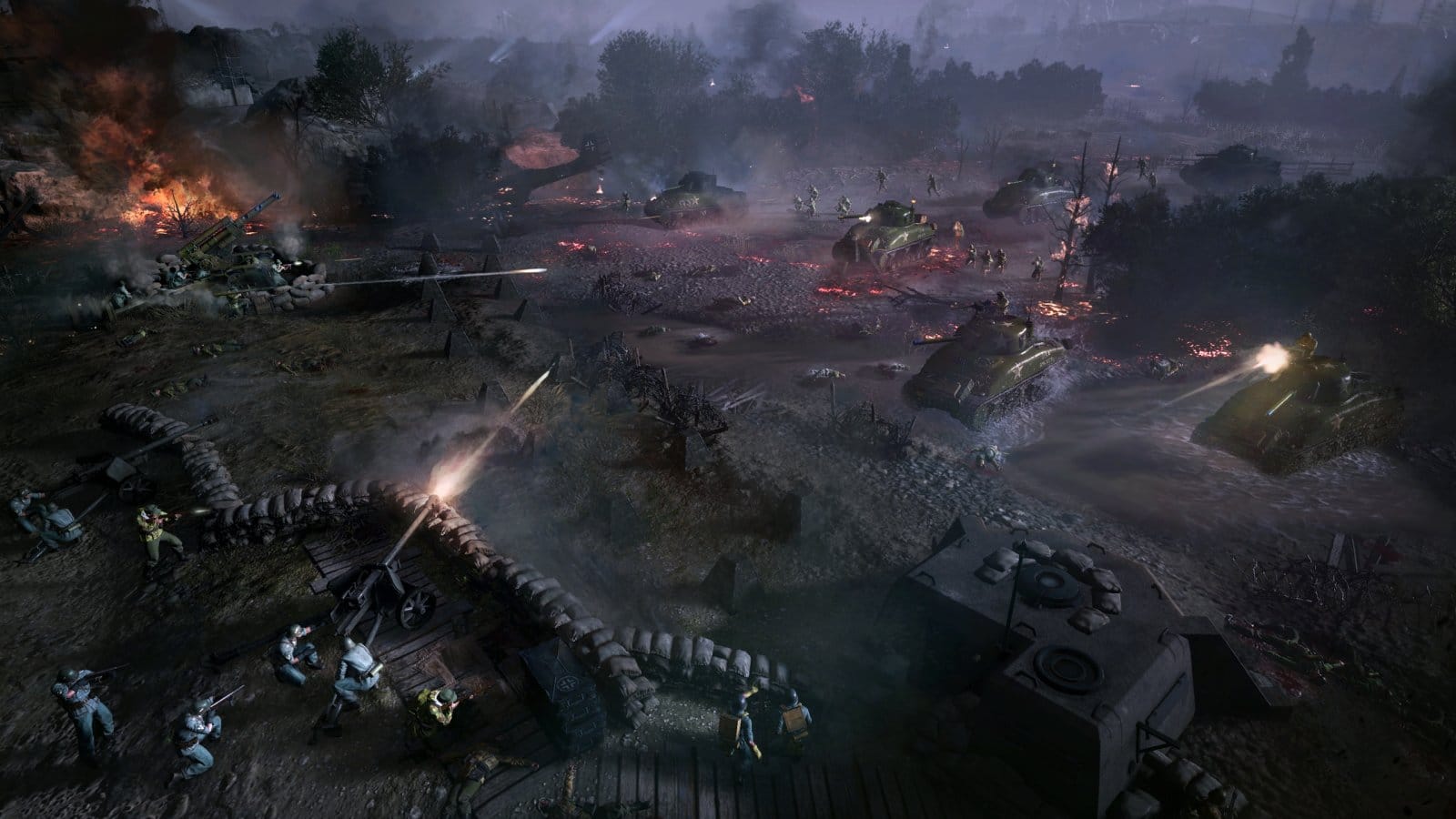 Company Of Heroes 3 is all about dominance, gradually changing the map from red to blue on both micro and macro levels, ultimately this game is about fiery comebacks, also defeating seemingly impossible aggressors and finding hope where before only there was despair. It really promotes very good values.
But we're not going to say that Company Of Heroes 3 is a one-sided power fantasy either, of course. While it doesn't delve much into the lingering horrors of war, this is a real-time strategy game that thrives on building up and maintaining the safe advance of its respective victors. It's brilliantly paced, and its core of building up your forces, strategically placing them in cover points, capturing territory, and countering enemy advances with a wide variety of upgradable units is as solid as ever.
Or at least that's true for the many real-time mission maps it offers. While previous games featured a traditional series of real-time strategy battles one after another, the first and largest of the single player operations in Company Of Heroes 3 does things a bit differently, letting you explore the entire world. Southern Italy to your heart's content with its expansive Total War-style campaign map. Beginning in Salerno on the Amalfi Coast and extending to the mighty Colosseum in Rome, this strategic turn-based layer lets you pick and select your battles in any order you see fit, offering an enticing mix of small clashes and larger battles, along with real-time custom mission maps, as you capture supply points and defeat German defenses with air, sea, and land strikes.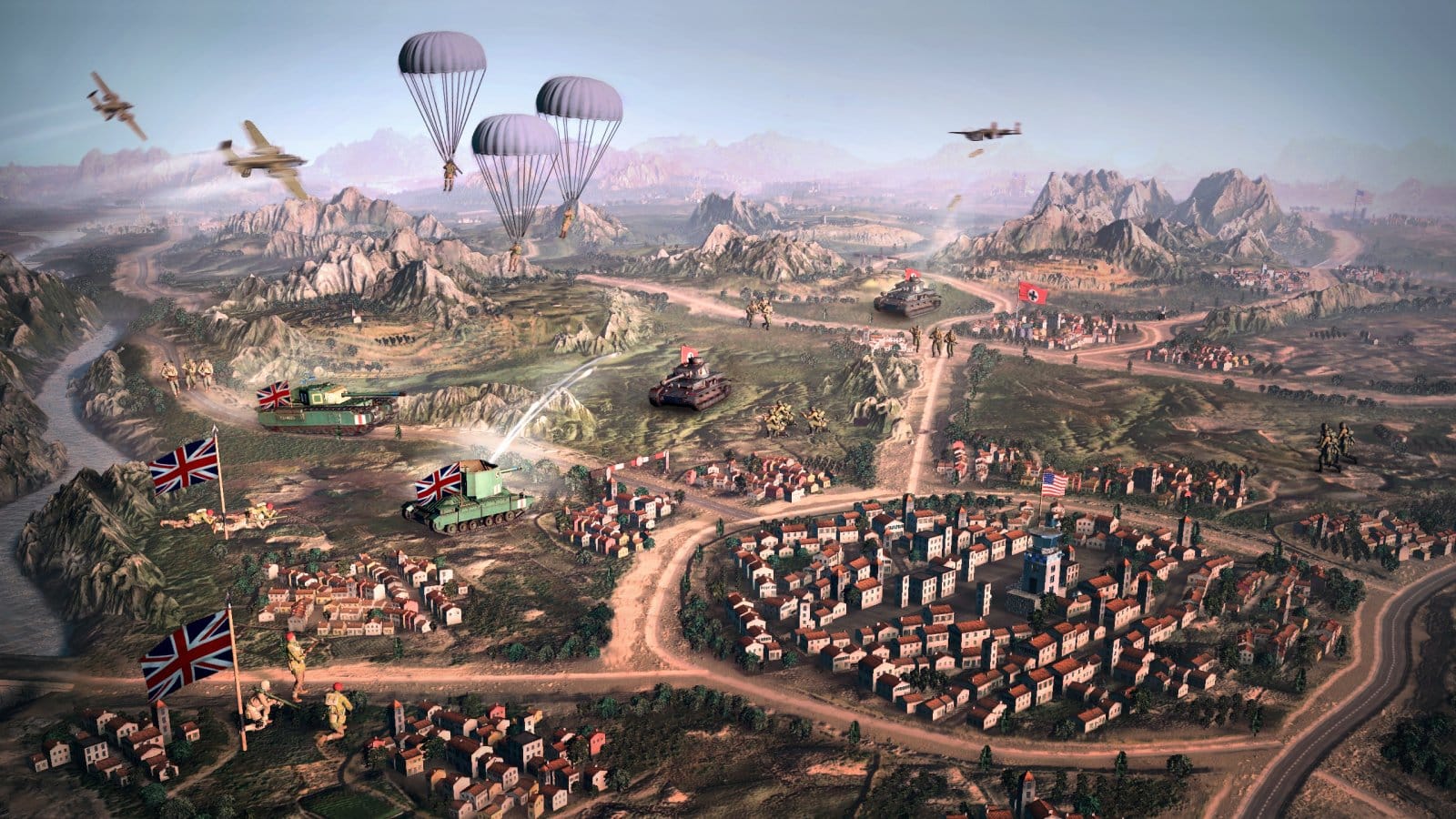 You could opt to go straight to Rome and call it a day, but a series of secondary objectives will start to pull you in different directions, whether it's to meet up with other allied forces in Bari on the Adriatic coast, or to search for resistance fighters. Italian who need help. They are definitely attention-grabbing side quests that I'm sure will capture the interest of more than one, as they promise to help your development in the game and play completely to your advantage later in the campaign.
These secondary objectives also feel incredibly organic. Some are clearly designed to activate when you reach certain points on the map, but others arise as a direct result of your own actions at each moment.
Most disappointingly, the constant tactical battle that occurs in real-time missions is not present on the larger campaign map. During my game, once I captured a city, it became completely safe. I felt little need to build more defenses to maintain control of the area while my troops moved elsewhere. And definitely with these results, the immersion in the game is lost a bit. Since they don't even basically try to retake the city (Yes, in a war cities fall into different hands all the time.)
Graphically on PS5 the game looks phenomenal, sometimes I've noticed one or another small texture problem, especially when there are intense battles. But everything else, it looks and plays phenomenally.
Another complaint that I may have, is that in Company Of Heroes 3 some AI units appear to be there decoratively, one of them is the planes, some planes are just there, they are not marked, you can't tell them apart and they do absolutely nothing. Yet another fact that takes me out of the game's immersion.
The gameplay of the game is complex, and it requires dedication and time to understand it, especially on PS5, remember that this is a game originally designed for PC, which comes adapting to consoles. And definitely each button has a specific use. I understand that in this aspect it does very well, and after some time I found myself perfectly familiar with the commands of each button and the occasional combination necessary to move the camera.
Conclusion
Company Of Heroes 3 Console Edition is a great adaptation to consoles, it does it in a phenomenal way, its gameplay is very fluid. The graphics are very good, except for some problems with textures and the intelligence of the AI ​​that sometimes seems like it is not programmed to put up a fight, this is a very good game. And it has extremely interesting campaigns and secondary missions that I'm sure will catch your attention.
This review was made on PS5 thanks to a copy provided by SEGA