After living a unique performance, in which Sebastián Yatra has sung with Manuel 'Between leftovers and leftovers I miss you', it's time to meet a new contestant.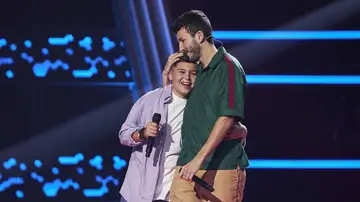 Cecilia García has fulfilled her dream by being chosen to participate in the blind auditions of 'La Voz Kids'. The thirteen-year-old girl was clear that she wanted to sing since she was a child.
The talent has chosen 'When I was your man', a song by Bruno Mars with which she has tried to show her best version to the coaches.
It didn't take long for Rosario to turn around after hearing her sing, so now you're on the Rosario team!