End of an era! The final digital event of Monster Hunter Rise Sunbreak is already dated, and it will announce the end of content for the game.
After several years of growing non-stop, especially with a tremendous DLC full of content and free updates, the final de Monster Hunter Rise Sunbreak with a digital event that Capcom just dated. He Ultimate Monster Hunter Rise Digital Event He wants to close this stage in a monstrous way in June.
The Japanese company has already revealed the air date and time of the Monster Hunter Rise: Sunbreak Final Digital Eventa presentation that will mark the closure of this installment and its expansion and that promises "a farewell in style" in which everything that remains to come this year will be revealed.
When and where to watch the Monster Hunter Rise Sunbreak Final Digital Event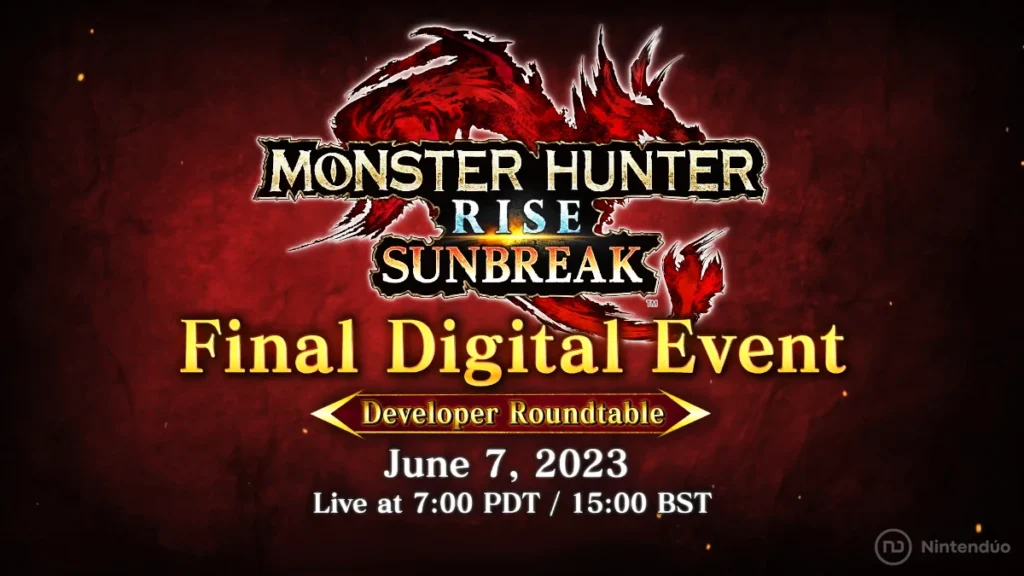 Monster Hunter Rise's final digital event will air next June 7th on the official Capcom channels. In addition to detailing what will be included in the Bonus game update and its expansion, the developers have prepared a round table in which they will address the process of creating this delivery and all its content.
There will be surprises? Hinting at that final firecracker, it is possible that they are saving one last great announcement with which to surprise hunters and non-hunters alike. Although for now we rule out that a new installment is allowed to be seen.
Broadcast schedule
This is the time the Monster Hunter Rise: Sunbreak Final Digital Event will air:
Wednesday, June 7 at 04:00 PM (16:00) in Spanish Peninsular Time
Wednesday, June 7 at 07:00 AM PT Wednesday, June 7 at 10:00 AM ET
where to see it
As usual, you can follow the final event of this Monster Hunter on the official Twitch of the series We provide the link below: