The Season 3 Furious is now available in Call of Duty: Modern Warfare IIwith the new Alboran Hatchery 6v6 map, Mega-Infection and 3v3 Face-off in Multiplayer, as well as the new Koschei Complex in the DMZ mode of Call of Duty: Warzone 2.0. Activision also announced the new Valkyrie packa tribute to war veterans.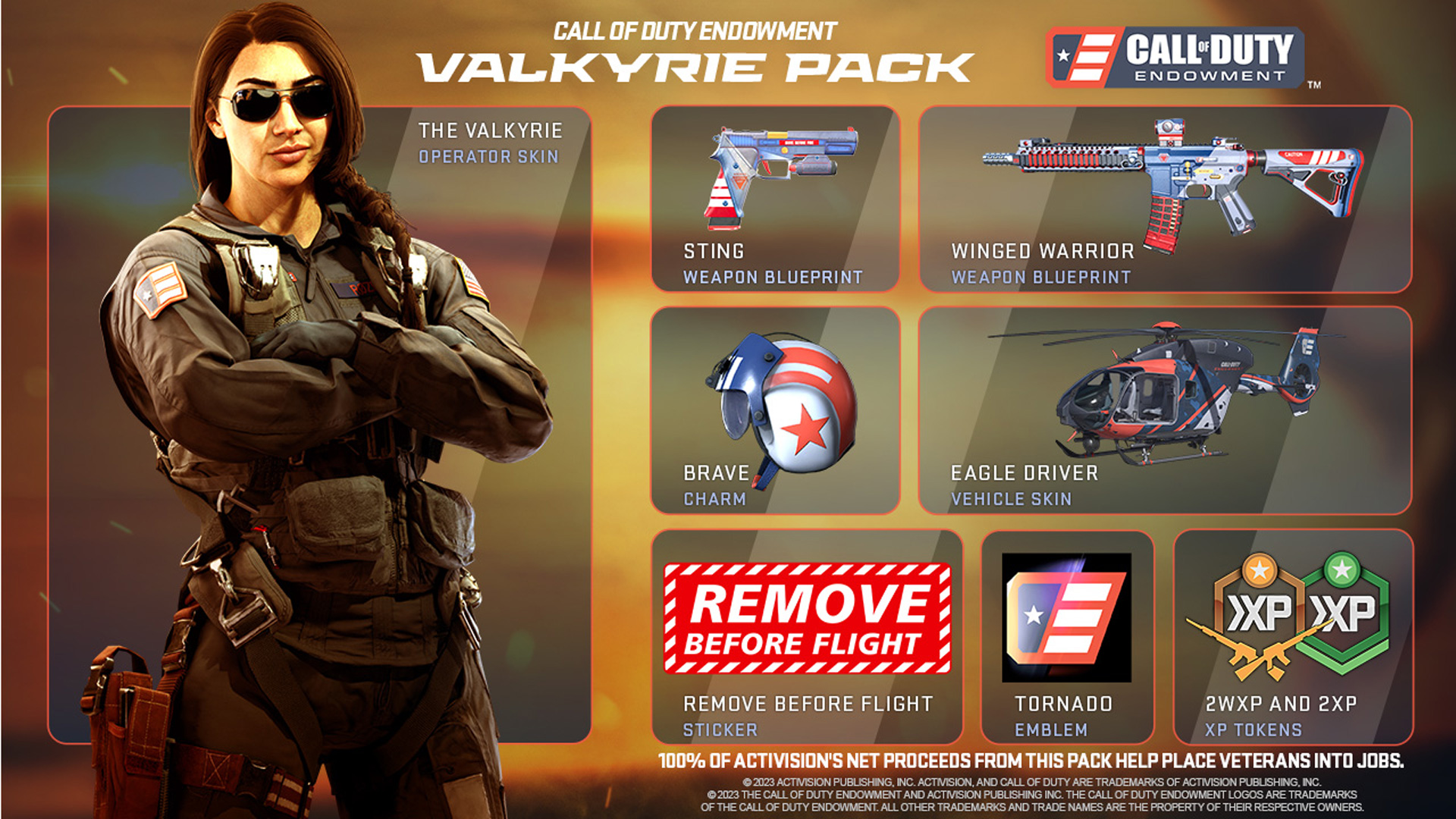 You can show your appreciation for military veterans by launching new experiences and more with the pack Valchiria Call of Duty Endowment. The Valkyrie Pack pays tribute to veterans and the important contribution they make every day to the armed forces. In addition to this, you will directly contribute to the mission of Endowment to place unemployed and underemployed veterans in the US and UK in high-quality jobs.
By purchasing the Valkyrie Pack, you will instantly unlock the following in-game items:
• "Valkyrie" operator skin for Roze
• "CPU" gun project
• "Winged Warrior" Assault Rifle Project
• "Eagle Driver" light helicopter vehicle skin
• Charm weapon "Audacity"
• "Remove before take off" sticker
• Animated "Tornado" emblem
• A double XP player token
• A double weapon XP token
The offer is available for a limited time, so hurry up and grab the bundle before the offer ends.
The Season 3 Furious of Modern Warfare II and Warzone 2.0 is now available. In addition to new maps and modes, the Mid-Season Update brought Ranked Mode to Warzone 2.0, a host of new features to Battle Royale, Episode 3 of Incursion, new Camo Challenges, and more.