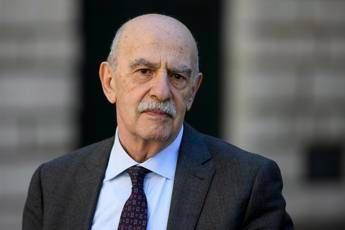 "Italian demographic history grew up to 2014, but today a large country is starting to lose population. Also today we have more dead than born. This is today's picture, but the forecast for the next few years is that today's 59 million will drop to 48 million and therefore 11 million people will disappear. We will have 800,000 deaths a year, compared with 300,000 births. In addition, we will lose 500 billion GDP for this". This was underlined by Gian Carlo Blangiardo, past president of Istat, on the occasion of the General States of the Natality.
"This aging world, 800,000 over 90 today, 2.2 million over 90 in 2070, of which 145,000 are over 100. To these gentlemen – he continued – here we must guarantee a quality of life. Let's take this into account because there will be enormous health care costs to give a quality of life to such an aged population".
"Immigration – said Blangiardo – is certainly important for our society. It is a question of the dimension and governance of the phenomenon. The Istat estimate is of 130,000 immigrants a year, while Eurostat expects a doubling of about 260,000, and in terms of the birth rate it doesn't change much, even if it is important, but even with the Eurostat estimate, the population decreases. In short, immigration contributes but does not solve the decline in population".