This successor to the award-winning Dark Power Pro series features a future-proof way to upgrade your system by offering full ATX 3.0 support for next-gen PCIe 5.0 graphics cards, and comes in two power classes: 1300 and 1600 watts.
The Dark Power Pro 13 from be quiet! It features an outstanding efficiency 80 PLUS Titanium, frameless fan with full-mesh fan grill and fully digital throttling from PFC, LLC and SR with full-bridge topology. One key overclocking allows users to combine all six 12V rails into one with high power output, ideal for overclocked processors or graphics cards.
All of these features are rounded off by a premium design, including fully modular single-sleeved cables and a stunning aluminum casing, making this power supply the perfect choice for today's and tomorrow's high-end systems.
Dark Power Pro 13 includes full support for the ATX 3.0 standard, which adapts to the power specifications defined by PCI Express 5.0. Compared to ATX 2.X, which supports high load peaks but does not define a maximum above the power supply's power rating, ATX 3.0 defines clear target values; specifically, the PCIe connection for the graphics card must allow load changes of up to three times the power consumption.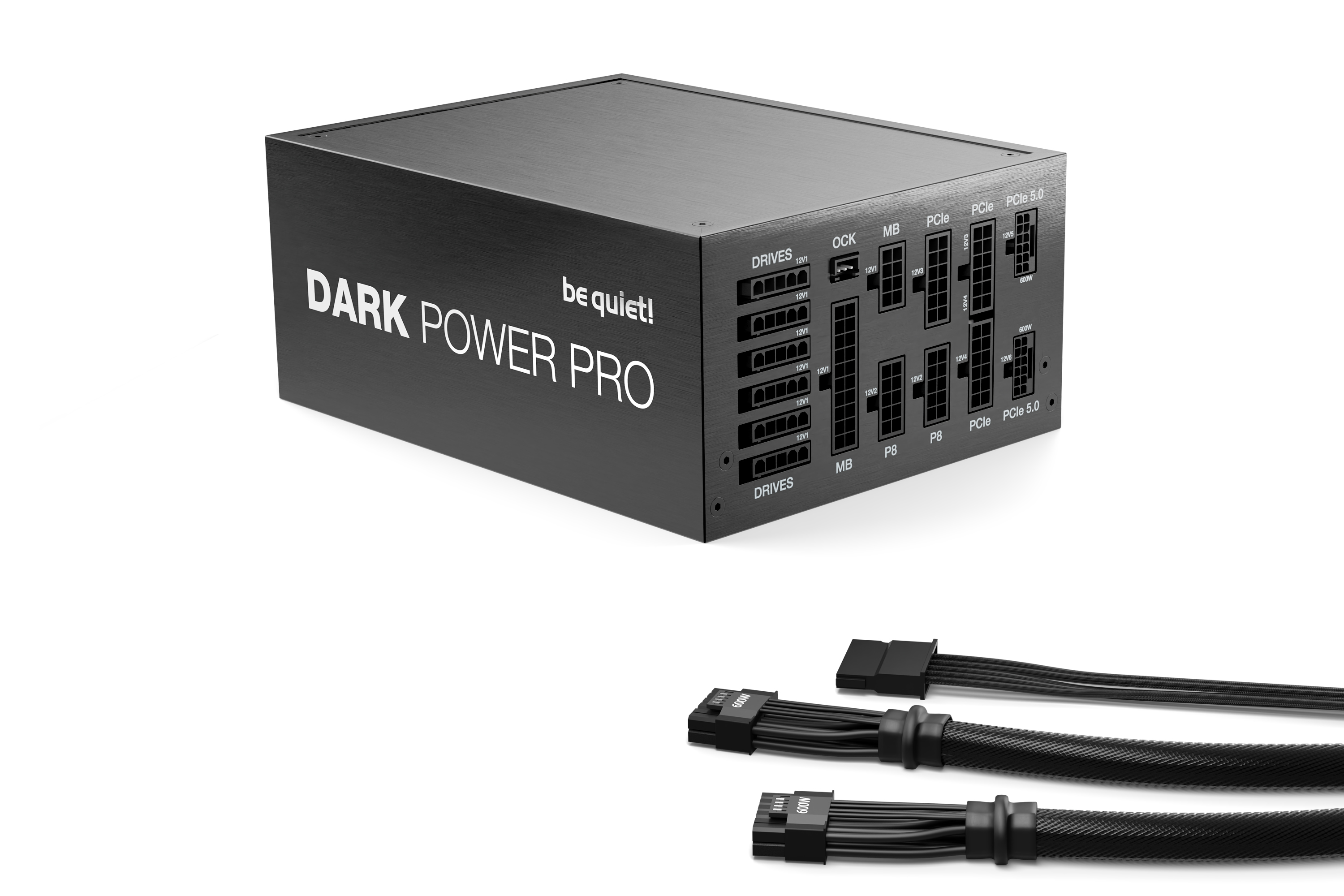 Dark Power Pro 13 is designed to handle these extreme transient loads with ease. ATX 3.0 power supplies with 450 watts or more also require a new 12VHPWR connector, which can provide much more power. Both < Dark Power Pro 13 models support up to 600 watts of power on the two available 12VHPWR connectors, while also offering six "traditional" PCIe 6+2 connectors for full graphics card compatibility.
Even though the watts have been increased over its predecessor, from 1200 to 1300 watts and 1500 to 1600 watts, the Dark Power Pro 13 effortlessly provides up to 94.5 percent efficiency with 80 PLUS Titanium certification, With a standby consumption of less than 0.1 watts, rest easy! achieves this high efficiency factor by implementing fully digital control of the powerful "Full Bridge + LLC" topology, resulting in lower ripple noise and excellent power regulation, especially when compared to analog or semi-digital solutions which only implement a digital PFC.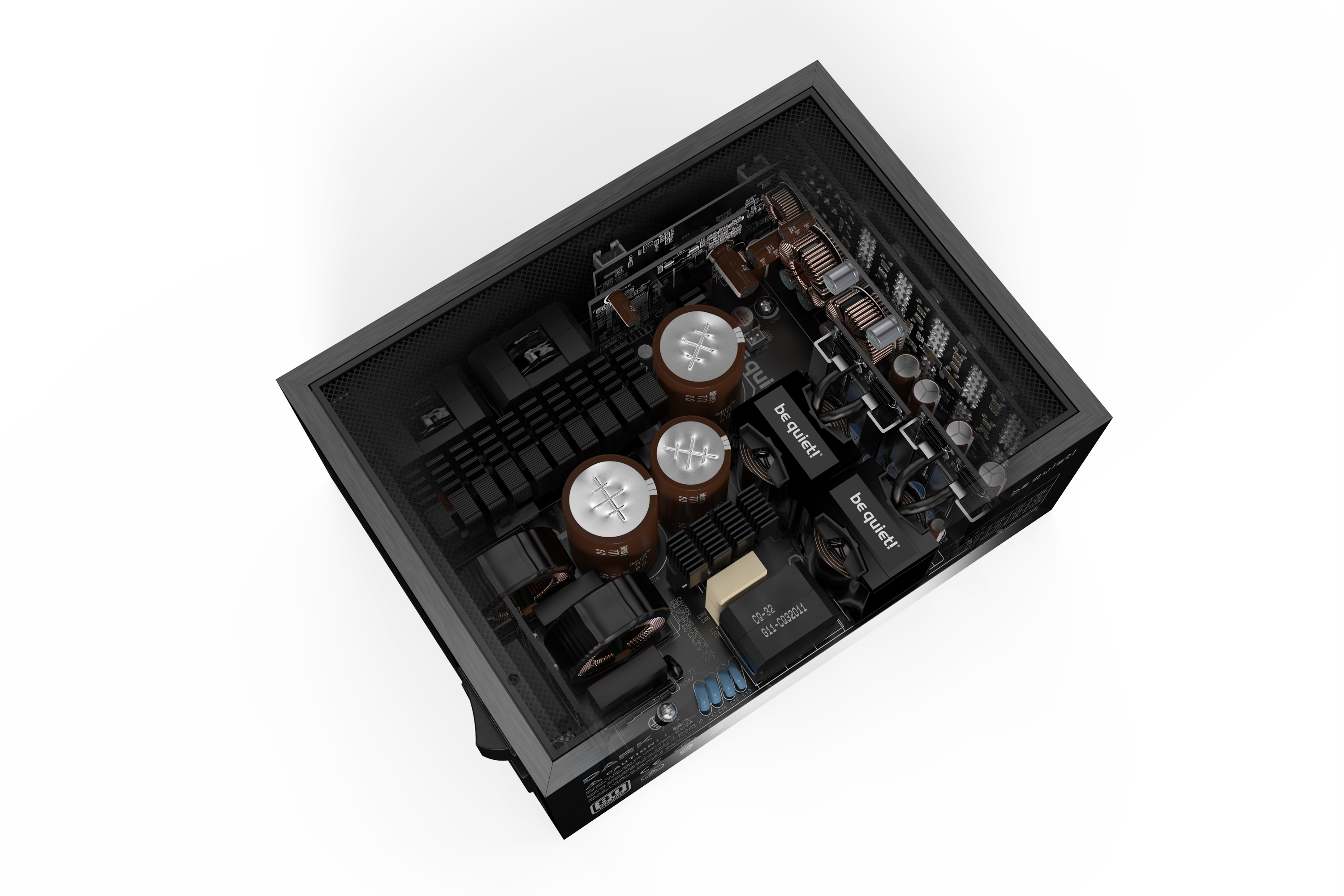 Dark Power Pro 13 relies exclusively on premium components to minimize coil hiss and other unwanted noise that is often induced by the extreme load changes of modern graphics cards, while 105°C long Japanese capacitors duration guarantee maximum reliability.
To make sure Dark Power Pro 13's high-end components cool optimally even under extreme loads, keep quiet! It relies on its frameless Silent Wings fan, positioned directly below a full mesh grill and surrounded by a funnel-shaped air intake for optimal air circulation and best-in-class cooling.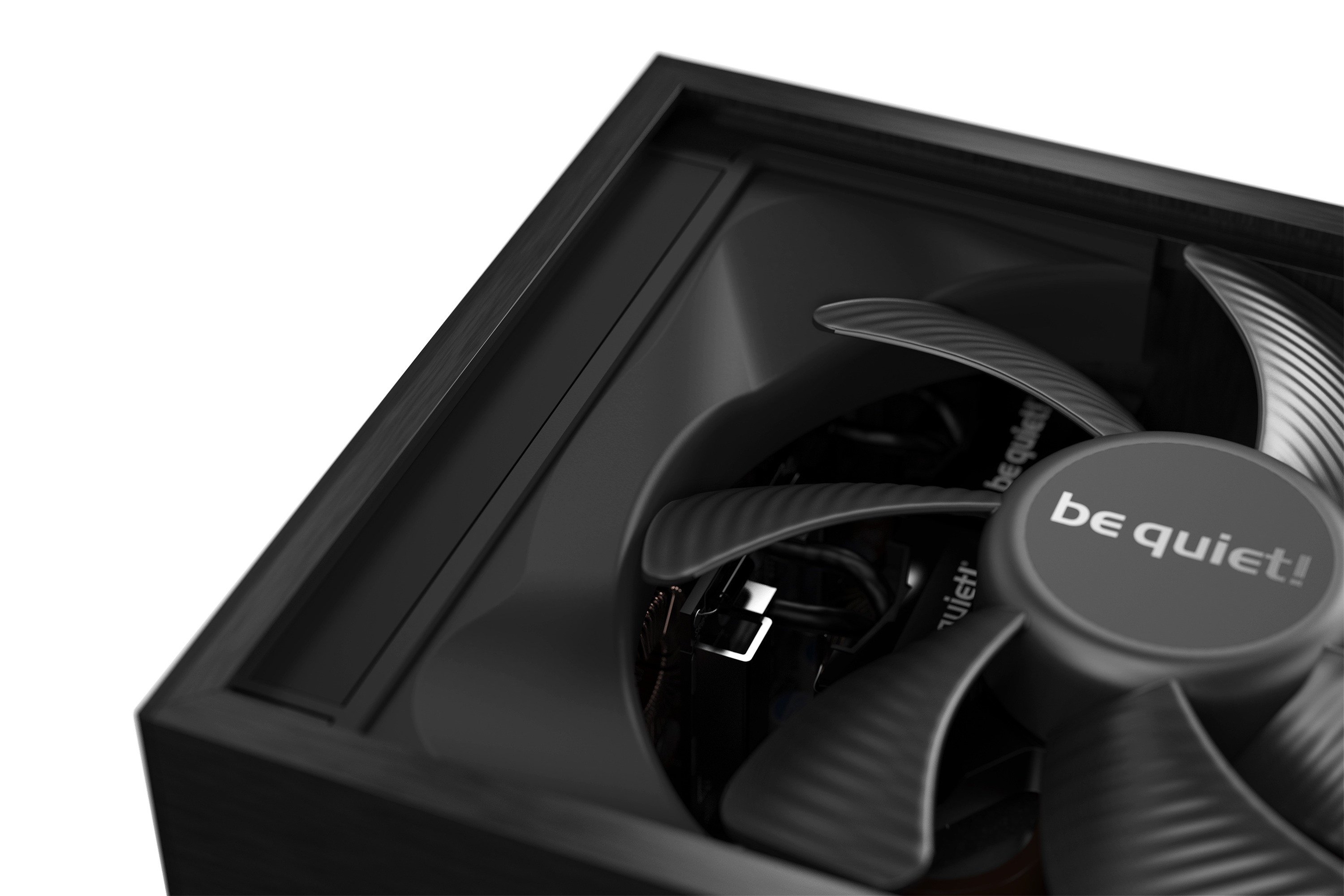 The fan has a low starting rotational speed and runs virtually inaudibly in low to medium load scenarios, eliminating the need to constantly stop and start the fan as these semi-passive solutions often place unnecessary stress on the fans. fan components.