At eleven years old, Alicia Cañas has dared to get on the stage of 'La Voz Kids' to interpret a song by Alicia Keys.
The young woman has been preparing for this moment for a long time and is very excited to live this experience.
Unfortunately, Alicia has not been able to enter the contest since none of the coaches have turned their chair. Rosario and Sebastián Yatra have encouraged the little girl to continue fighting for her dream.
Without a doubt, Alicia is a champion and a brave one. We will surely see her again!
Before his performance, we experienced a unique moment on 'La Voz Kids' when Sebastián Yatra and Manuel, an eliminated talent, covered 'Entre sobras y sobras me faltas' in a very special way.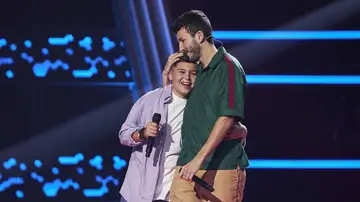 How beautiful! Without a doubt, it has been one of the great moments tonight in the program and despite not having passed the stage, Manuel takes great memories with him.