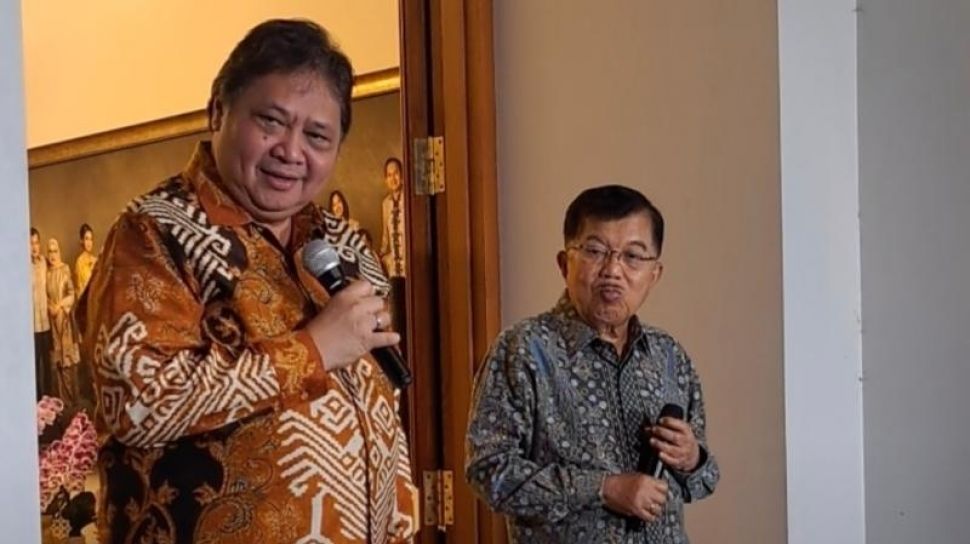 Suara.com – The Golkar Party welcomes the inclusion of Airlangga Hartarto's name in the results of the People's Meeting or Musra regarding the choice of presidential candidate. It is known that Jokowi's voluntary Musra submitted three names of presidential candidates to President Jokowi.
The three names submitted by Musra to Jokowi were Ganjar Pranowo, Prabowo Subianto and Airlangga.
According to the DPP chairman of the Golkar Party, Nusrom Wahid, the inclusion of Airlangga's name proves the people's desire for the general chairman of the Golkar party to become president.
"That proves that Pak Airlangga is wanted by the people," Nusron told reporters, Monday (15/5/2023).
Also Read: Golkar is Grateful After Airlangga Entered the Name of Presidential Candidate Recommendation Musra Volunteer Jokowi
Because of this, Nusron saw that it was natural for Airlangga's name to be included in Musra's top three presidential candidates. He saw Airlangga as an alternative choice, not only as a presidential candidate, but also as a vice presidential candidate.
"So it is very natural to be an alternative leader for Indonesia. It would be ideal to become president or vice president," said Nusron.
Regarding the names of the three presidential candidates, Jokowi admitted that he had not opened documents from the People's Consultative Assembly or Musra regarding the names of the recommended presidential candidates.
Jokowi admitted that he was still waiting for the internal parties to determine the preferred presidential and cawapres candidates. Considering that the authority to nominate lies with a political party or a coalition of political parties that meet the presidential nomination threshold or presidential threshold.
"I haven't opened it yet. So, frankly, we have to give time to the party or coalition of parties to settle the presidential-cawapres affairs," Jokowi said at the peak of the Musra event in Istora, Jakarta, Sunday (14/5/2023).
Also Read: Track Record Competition of 3 Presidential Candidates from Musra Recommendations Submitted to Jokowi
Even so, Jokowi admitted that he would give whispers to the parties.
"So it's my part to give strong whispers to the parties whose coalitions haven't been finalized yet. So if I'm talking now for what? That's what's called a strategy, right?" Jokowi said.
"Don't be hasty, don't be hasty, don't want to hurry if the Netherlands is still far away," he continued.