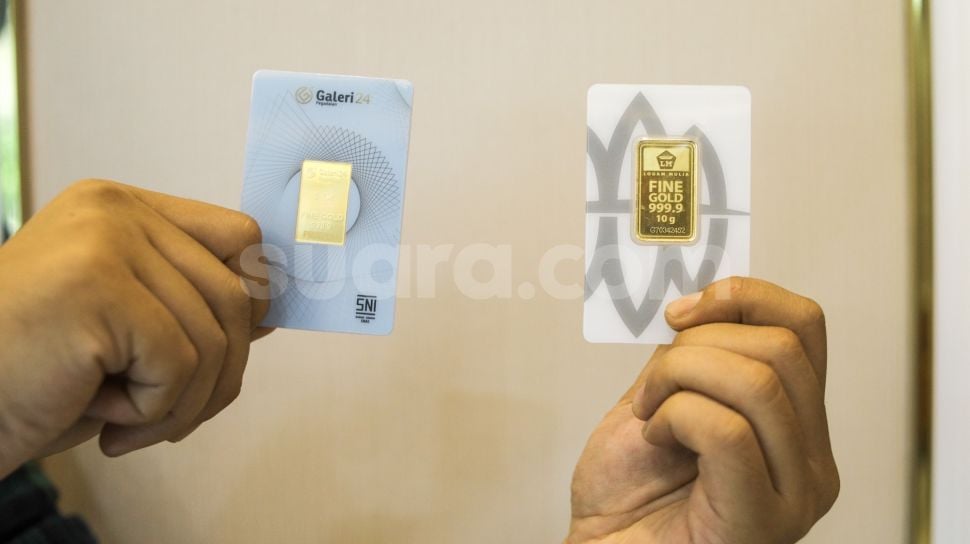 Suara.com – The selling price of gold bars alerted by PT Aneka Tambang (Persero) Tbk or Antam in trading on Tuesday (2/5/2023) was in the position of IDR 1.053 million per gram, down IDR 1,000 compared to the previous trade.
Not much different, the buyback price (buyback) fell by IDR 2,000 from IDR 948 thousand per gram to IDR 946 thousand per gram.
Based on Antam's data, the selling price of 0.5 gram gold is IDR 576 thousand, 2 grams IDR 2.04 million, 3 grams IDR 3.04 million, 5 grams IDR 5.04 million, 10 grams IDR 10.02 million, 25 grams IDR 24.93 million , and 50 grams IDR 49.79 million.
Then, the price of gold measuring 100 grams is IDR 99.51 million, 250 grams is IDR 248.51 million, 500 grams is IDR 496.82 million, and 1 kilogram is IDR 993.60 million.
Also Read: Still Feel the Holidays of Eid, 4 Tips for Safely Taking Your Little One on Vacation to the Beach
The selling price of gold includes Income Tax (PPh) 22 on gold bars of 0.45 percent for holders of Taxpayer Identification Numbers (NPWP).
Buyers who do not include a NPWP are subject to a higher tax deduction of 0.9 percent.