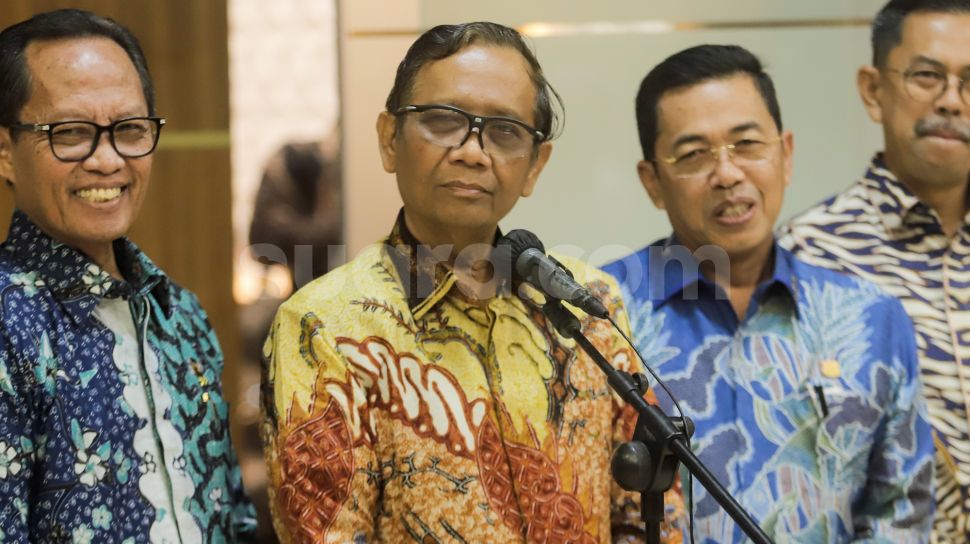 Suara.com – The Coordinating Minister for Political, Legal and Security Affairs (Menko Polhukam) Mahfud MD revealed that a Task Force for Money Laundering Crimes (TPPU) would soon be formed.
"Tomorrow there will be a meeting, because it is the result of the RPD and Commission III of the DPR, a task force must be formed. Tomorrow a task force will be formed," said Mahfud on Thursday (27/4/2023).
According to him, the TPPU Task Force will involve the Directorate General of Taxes and the Directorate General of Customs and Excise, the Ministry of Finance. That way, Mahfud said, the Corruption Eradication Commission (KPK) would not be directly involved in the TPPU Task Force.
"The KPK is not participating, because he is outside of us. But I have coordinated with Mr. Firli. Mr. Firli will follow up according to the authority of the KPK without having to join the team," said the former Chief Justice of the Constitutional Court.
Also Read: Not Proven to Be Involved in Eliminating Evidence of Illegal Fuel, Teguh Triwantoro Returns to Head of Kaltara Propam
Previously, Mahfud MD explained a number of steps taken by the TPPU Task Force to handle cases of suspicious transactions of IDR 349 ​​trillion.
The task force, he continued, would examine the investigation report (LHP) on alleged money laundering offenses worth Rp 189 trillion.
"The task force will prioritize examining the LHP worth IDR 189 trillion to ascertain whether the legal process against the perpetrators is related to the LHP we sent or other LHP," he said on Wednesday (12/4/2023).
Furthermore, Mahfud also said that the TPPU Task Force would eventually also study a number of reports whose problems had been followed up.
Also Read: Considered Suitable to Be Prabowo Subianto's Vice Presidential Candidate, Mahfud MD Finally Opens Vote