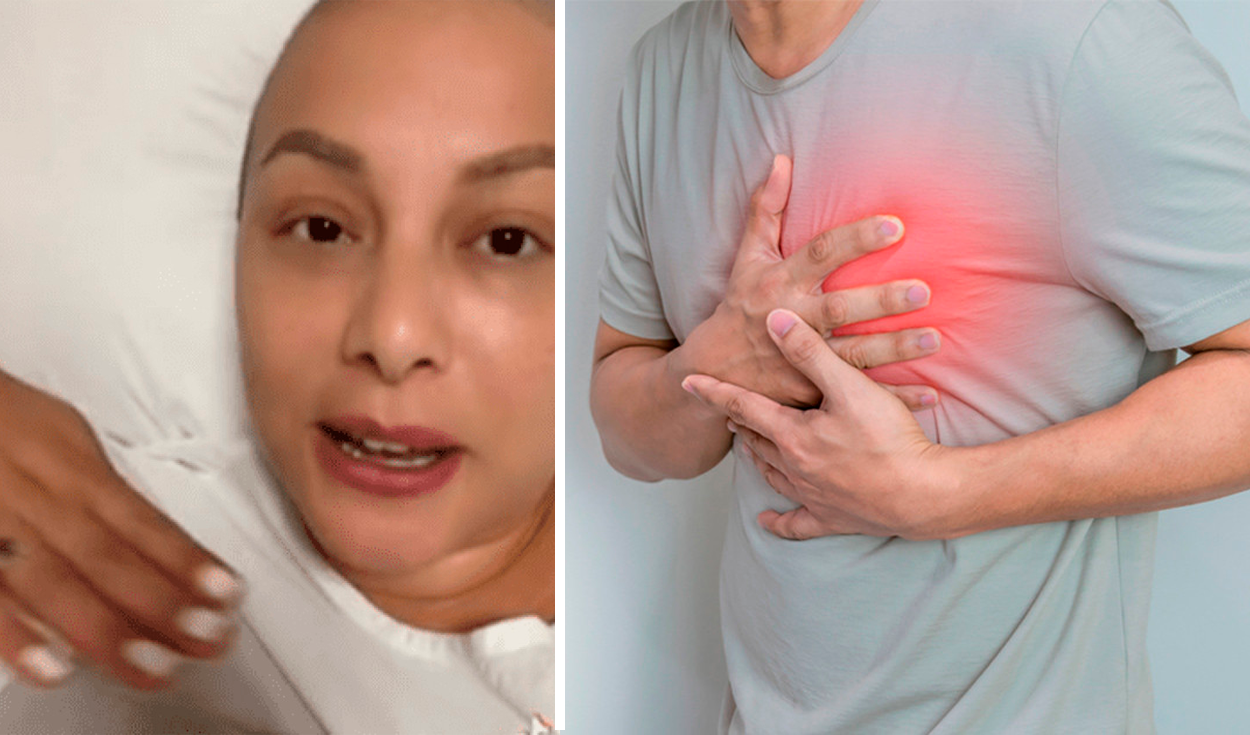 The actress Natalia Salas revealed that she could not receive her chemotherapy due to a heart problem that was detected and she had to be hospitalized to treat this condition. She began to feel chest pain that did not allow her to breathe and she went to the specialist. The doctor's response was not enough for Natalia, so she decided to go to other doctors. In that context, the cardiologist found out what was really wrong with him.
What is pericarditis?
According to mayo clinic, one of the main non-profit organizations dedicated to medicine in the United States, defines this disease as the swelling and irritation of the thin, sac-like tissue surrounding the heart, that is, the pericardium. This usually generates chest pain and can disappear without medical treatment; however, it is always necessary to consult a doctor.
What are the symptoms?
According to the Mayo Clinic, the main sign is the chest painHowever, depending on the location of the discomfort, it can extend to the left shoulder and neck. They also include others:
Cough Tiredness or a general feeling of weakness or sickness Swelling in the legs Low fever Pounding heartbeat or fast heartbeat (heart palpitations) Shortness of breath when lying down Swelling in the belly area.
What are the causes?
The institution affirms that it is difficult to find a defined cause for this condition. In some cases, it can't even be found. However, the most common are these:
An immune system response after heart damage An infection such as COVID-19 Having an inflammatory disorder An injury to the heart or chest Other medical conditions, such as kidney failure or cancer.
How can it be prevented?
For this condition there is no method of prevention; however, according to the Mayo Clinic, what can be prevented is contracting infections that cause inflammation of the heart.