Kemal came to 'Original Sin' to ally with Ender. Yildiz's great enemy helped him infiltrate the Argun mansion as Erim's personal driver with the idea of ​​making the young woman very nervous. And boy did she get it!
Despite the fact that the young man from Bursa only had pending accounts with Yildiz, he has ended up revolutionizing the lives of the entire Argun family. He has known how to keep both the secret he kept with Yildiz and his personal one wonderfully. Everyone was shocked to find out who he really was!
Sarp Can Köroğlu is in charge of giving life to this curious character. His interpretation is loaded with security and mystery and everything indicates that Kemal will continue to surprise us as the chapters go by.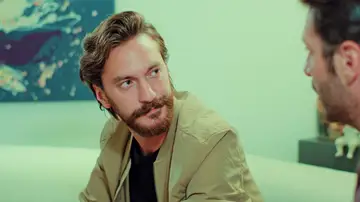 A character that has revolutionized everything
Kemal and Yildiz's marriage lasted only one day. Despite the fact that they were in love and had been dating her for years, the young Yilmaz left him, thinking that he was not enough for her and that he could never give her the life of comforts that she longed for. She made a big mistake without knowing it!
Kemal returned to his ex-wife's life thanks to Ender's help. The young man used her to infiltrate the Argun mansion as Erim's personal driver. There he met Yildiz again and managed to put her against her ropes.
Although Ender's idea was for Kemal to destroy Halit and Yildiz's marriage, the young man was playing his own cards. He tried to get closer to her ex-wife on several occasions and managed to get her to kiss him herself after showing her support for Halit's rudeness and carelessness.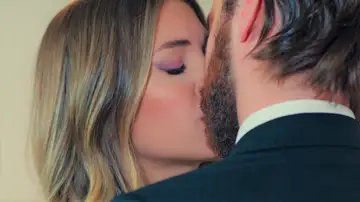 Kemal proposed to Yildiz that she drop everything and go with him, but she was not willing to give up the luxurious life she now enjoyed. After rejecting the last offer to run away together, Kemal left his job and said goodbye to everyone… Although they would soon see him again.
That same night, Halit was meeting with his new investor, who turned out to be… Kemal! Ender and Yildiz were shocked to discover that the young man was a millionaire and that his goal from the beginning was to investigate Halit's company.
After revealing his true identity, Kemal told Halit the truth… He told him that Yildiz was his ex-wife and that she had left him because she had no money! That caused the businessman to decide to ask the young woman for a divorce when he discovered that she was a liar and an opportunist.
More details about the actor
Sarp Can Köroğlu is a Turkish actor born in 1990. From a very young age he showed interest in the world of acting and while studying archeology at the University, he combined it with his first jobs as an actor.
Since 2010 he has appeared in popular TV series and in 2017 he landed his first prominent role in a movie. Sarp Can has been non-stop for more than a decade and has managed to combine several jobs at the same time.
Although she shares many moments of her private life on her social networks, she also shares her work. He is very active on his Instagram account and has more than… 700,000 followers!
From his publications we can know that he loves sports and nature. He also shares many photos with his friends and coworkers. And he's not afraid to get the occasional makeover!
Without a doubt, the actor transmits the many good vibes that Kemal did in the first chapters. But since it's a box of surprises, we don't know what this character will have in the next installments of 'Original Sin'. If you want to discover it… Don't miss it!