A different version from the one we know of Dragon Ball.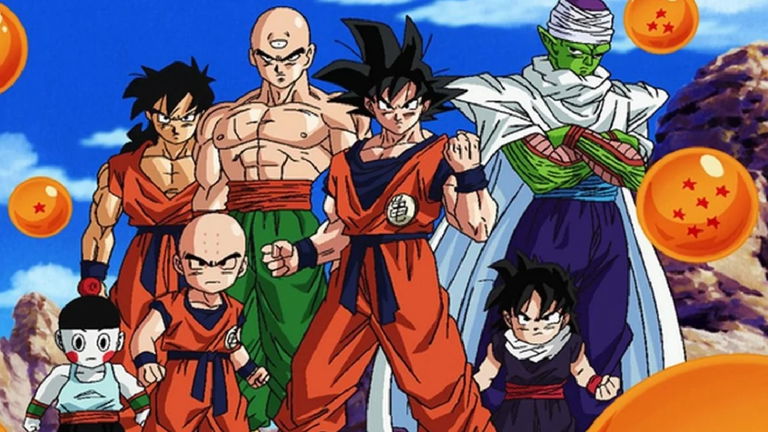 Dragon Ball Z Main Characters
join the conversation
There is no denying the fact that Dragon Ball is one of the biggest manga and anime franchises throughout history, which has led to many artists participating in a rather special promotion with Super Galley Project in which several mangakas have been making their own versions of the Dragon Ball characters just as they would look with their styles on the occasion of its 40th anniversary.
It is through this initiative that we have been able to see the Dragon Ball characters in different formats, thereby giving rise to the fact that, under this same premise, a new mangaka has joined this curious promotionwhile Boichi, known for being the artist behind Dr. Stone, has been in charge of share your own design of these characters.
This is an initiative that will redesign 42 Dragon Ball covers until November 2024
This is how this mangaka has taken care of redesign the cover nº26being so, as we can see below, it seems to be an adaptation of the Frieza arc in Dragon Ball Z, since the characters that star in it are Goku, Vegeta, Krillin, Gohan, Bulma, Piccolo y Freezer, counting all these with the particular style of Boichi. Likewise, for those more astute, it can be seen that Porunga is in the background.
DRAGON BALL Volume 26 by Boichi (Artist: Dr. STONE).

This is part of the DRAGON BALL Super Gallery Project to commemorate the 40th Anniversary of the series. Every month, different mangaka will redesign one of the 42 covers of the series until November 2024. pic.twitter.com/eJ82U3dI54

— Shonen Jump News (@WSJ_manga) March 30, 2023
It should be noted that this initiative will be carried out every month until November 2024so that in total 42 historical covers of Dragon Ball will be redesigned, although it is highly unlikely that some of the most modern ones, such as those that will come in the next chapters, will be adapted.
For the rest, it only remains to mention that we are waiting to find out if the forecasts regarding the supposed date of Dragon Ball Super's return to the anime are finally fulfilled, so that, when it returns, it is to be expected that the arc of Broly, Molo, Granolah and the Superheroes. Until then, we count every month with the publication of a new chapter of the mangawhich in its last issue has returned to humiliate Krillin.
join the conversation