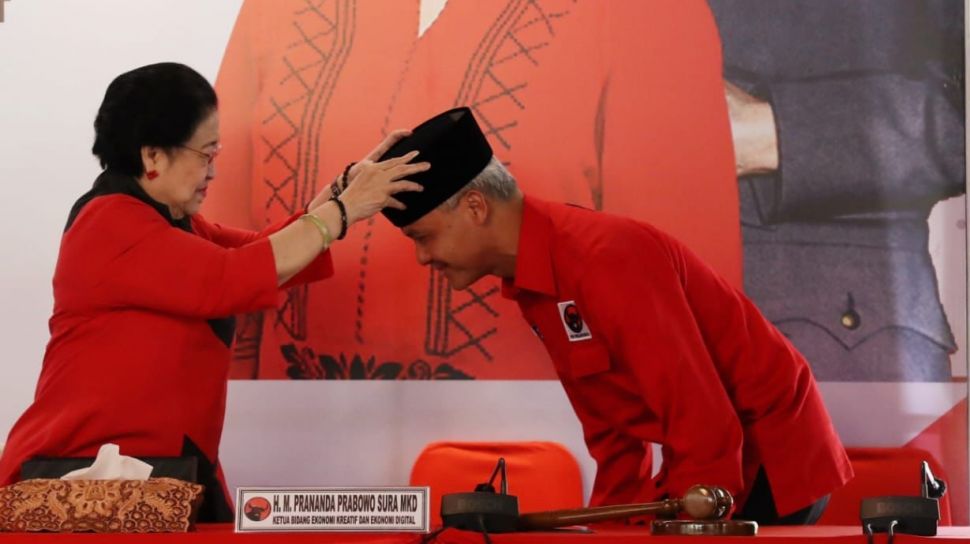 Suara.com – Jember University political observer, Dr. Muhammad Iqbal gave his view that the candidacy of Ganjar Pranowo as president of the Indonesian Democratic Party of Struggle (PDIP) was colored by a strategy of political drama.
Quoted from the Antara news agency, Dr. Muhammad Iqbal believes that PDIP is well aware of its orientation towards extending the party's power, so it must maintain the vortex of popularity and public opinion so that it remains centered on Ganjar Pranowo. So that at the right moment in terms of political communication, Ganjar Pranowo's electability rate has remained at its peak for five years from 2019 until 2024.
"Ganjar Pranowo's presidential election by PDIP chairman Megawati further proves that the political stage for Indonesian democracy is indeed full of drama scenarios and filled with agenda setting strategies," he said in Jember, East Java, Monday (24/4/2023).
"Drama playing victim, according to war strategist Sun Tzu, is quite effective in manipulating the situation for Ganjar as a 'tortured victim' in order to gain the trust and sympathy of the public," continued Dr. Muhammad Iqbal.
Also Read: Presenting the name Ridwan Kamil to Accompany Ganjar Pranowo, the Golkar Party Can Be Safe in the 2024 Election, How come?
He added that there were at least seven PDIP strategies that deliberately played up the "conflict" narrative agenda with their own cadres, who are currently serving as Governor of Central Java.
These seven narratives include, in October 2022 uploading a selfie of Ganjar Pranowo as a presidential candidate as if against Puan Maharani, who was of the Soekarno and Megawati order, and peaked at the end of March 2023, rejecting the Israeli team until Indonesia was canceled as host of the U-20 World Cup.
"The seven political drama narratives were deliberately played by PDIP in the hope that Ganjar could always gain sympathy and color public conversation," the Jember University FISIP lecturer analyzed.
When conducting an opinion poll, almost all survey institutions have undoubtedly placed the name of the presidential candidate Ganjar Pranowo in the highest position over the past four years because the public perception was previously filled with a series of fruit narratives from this agenda setting.
He explained that the nomination of Ganjar Pranowo by PDIP and not Puan Maharani had actually been in the calculation of the political communication algorithm from the start.
Also Read: Ganjar Pranowo Remains Confident Despite His Small Electability, Here's His Way To Win
"However, in terms of popularity, capacity and electability, Ganjar's algorithm is far more capable than Puan Maharani. Megawati and the PDIP elite are well aware of this," he stated.
However, facing contestants of the caliber of Prabowo Subianto and Anies Baswedan, of course it was not easy for Ganjar Pranowo or PDI-P, so from the very beginning scenarios and strategies were designed to play narrative and drama in order to maintain the image and electoral pool of this party's votes.