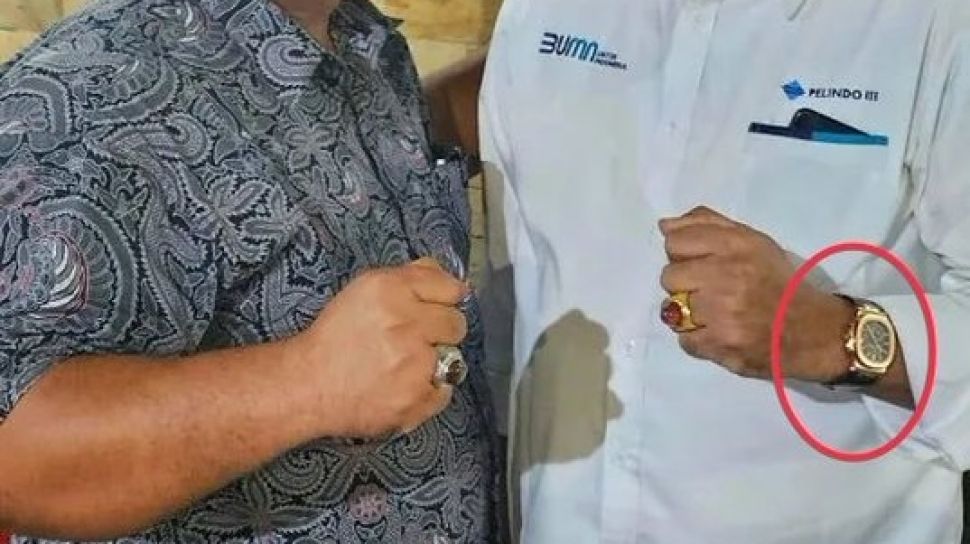 Suara.com – Society continues to highlight the luxurious lifestyle of officials. This time, the Chief Expert of the Presidential Staff Office (KSP) Ali Mochtar Ngabalin was the target.
A Twitter account uploaded a photo of Ngabalin. There is nothing strange about the uploaded photos.
However, the watch that Ngabalin wore became the highlight. According to the narrative, the watch that Ngabalin used was branded Patek Philippe Nautilus.
The photo uploader said the price of the watch reached IDR 2.5 billion.
Also Read: Respond to the Phenomenon of Families of Flexing Officials, JK: It must be realized that society is now very sensitive
"Bro Ali Mochtar Ngabalin, the Patek Philippe Nautilus that you are using costs 2.5 billion more, you know! Cool!," tweeted @PartaiSocmed quoted on Saturday (1/4/2023).
The post was viewed by 1.4 million Twitter users. A total of 188 netizen comments also enlivened the upload.
There is a Twitter account user who asked Ngabalin to immediately provide clarification regarding this luxury watch.
"Please clarify before it becomes wild information, bro @AliNgabalinNew," said @Mi *** 17.
Meanwhile, other netizens questioned whether Ngabalin's watch was an original product or an imitation.
Also Read: Foreign Media Review Hedon, Wife of Riau Secretary SF Hariyanto, There is Rafael Alun Trisambodo to Esha Rahmansah Abrar
"Is the question original or kw?" asked @aira******ty.
"Later you will definitely say KW watches, trite reasons," said @Cak ****.