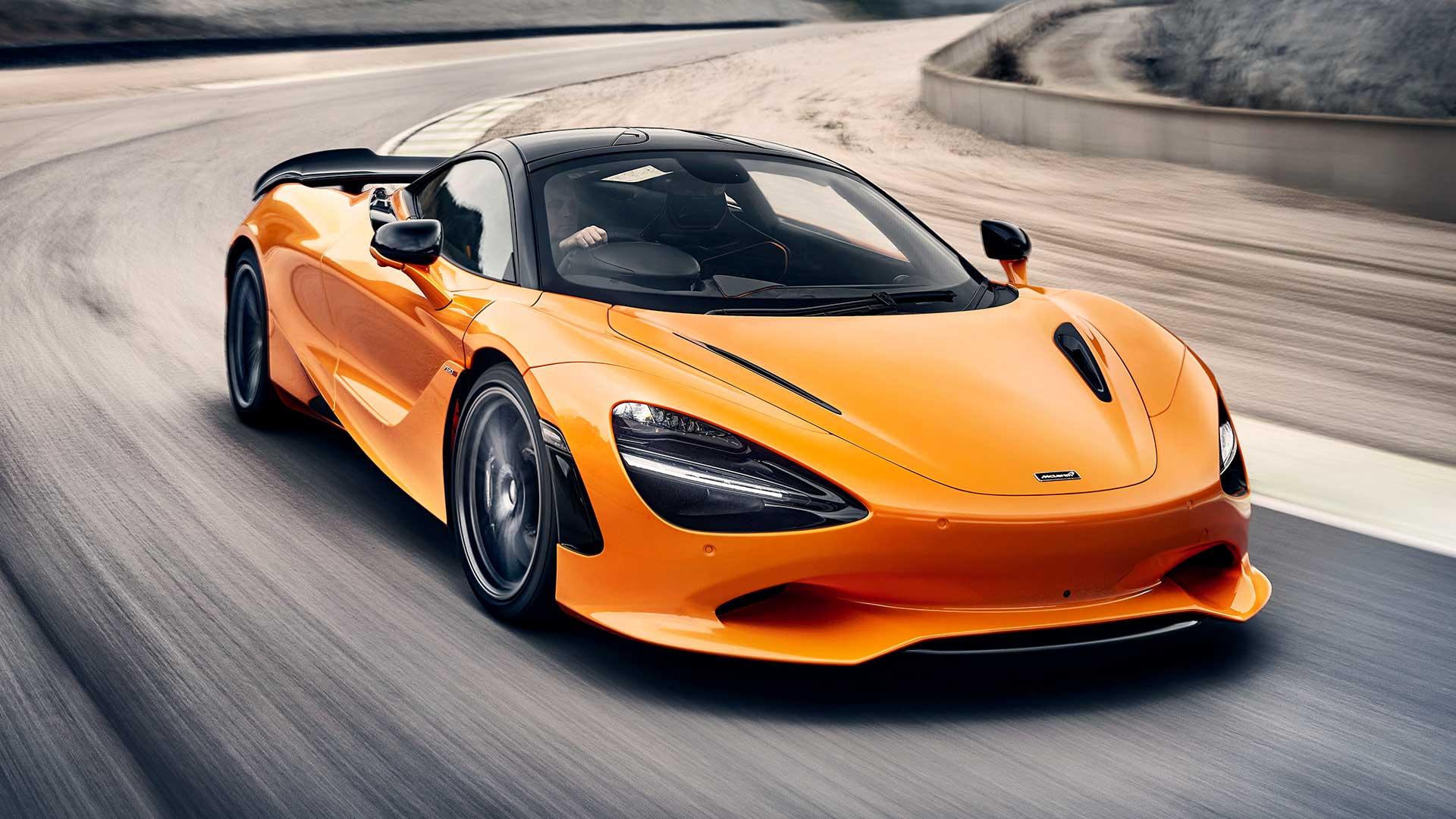 While McLaren says 'precise analysis' has been carried out to improve the 720S, we feel that the serious atmosphere at Woking has given way to mischievousness. The new McLaren 750S is a bit more… punk rock. It's just a bit sharper and more interactive. It's also a bit more approachable and less intimidating than the McLaren 765LT.
McLaren says the 750S consists of 30 per cent new or modified elements. It won't stop keyboard warriors from commenting on lazy designers. At least the nose is lower and smoother, there is a longer splitter, the intakes under the headlights are smaller (and are called eye sockets) and there are new intakes for the rear wheels.
Even more visual changes
The biggest optical change is at the back. The mesh on the back is different and the wing has grown 20 percent compared to the 720S, but is 1.6 kilograms lighter. Hit the 'aero' button and you'll have more downforce. There is also a button for DRS. The wing hangs above the new exhaust, which has again been tuned as efficiently as possible and makes itself heard more.
Work has also been done on McLaren's smart hydraulic suspension, which means that the springs are three percent softer at the front and four percent at the rear. There's also Variable Drift Control, 390mm carbon ceramic brakes (optional) and a lift system that now takes just four seconds instead of ten. Oh, and there's an open 750S Spider available from the start.
Specifications of the McLaren 750S
The new McLaren has a 4.0-liter V8 engine with two turbochargers. That package produces 750 hp and 800 Nm. With a weight of 1,277 kilograms, it thus delivers 587 hp per ton. McLaren even calls it 'leading in the segment'.
It shoots from a standstill to 100 km/h in 2.8 seconds and to 200 km/h in 7.2 seconds. If you grab the 750S Spider, you miss 0.1 seconds of the 0-200 time. Power is sent to the rear wheels via a seven-speed automatic transmission and the top speed is 322 km/h.
Interior of the McLaren 750S
As with the Artura, there are dedicated buttons next to the drive mode counters. A new device called 'McLaren Control Launcher' allows the driver to save their favorite settings. There is also a new central touchscreen with an aluminum bezel and improved graphics. The racing seats together weigh 17.5 kilos less than in the 720S.
According to McLaren, this is the car they know how to build. You can order the McLaren 750S from McLaren dealers starting today. Each copy comes with a three-year warranty in which you can make as many kilometers as you want. Boring information to close with, but crucial for the buyers.