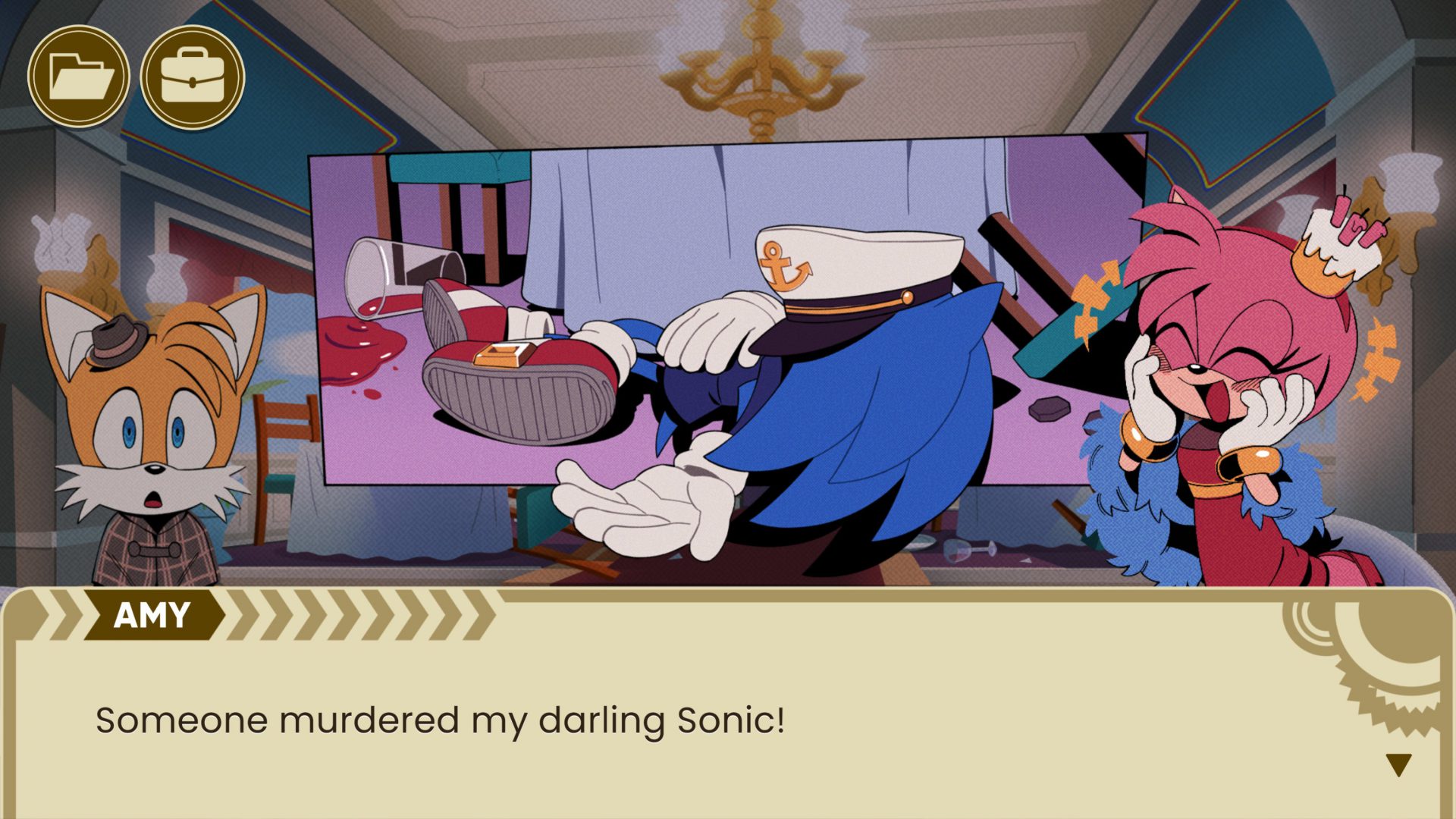 To celebrate this April 1st, SEGA has decided to surprise its fans by publishing a new visual novel based on Sonic the Hedgehog. The game is titled The Murder of Sonic the Hedgehog and is available for free for PC, precisely on Steam.
The following is its official overview and at the bottom you can find the launch trailer:
For her birthday, Amy Rose is throwing a surprise murder mystery party on the Mirage Express! When Sonic the Hedgehog becomes the game's victim, everyone else is determined to unravel the mystery. But the situation seems to have taken a strange turn: is it really a simple innocent game, or is something more sinister going on?
Experience a fantastic adventure together with the amazing cast of the Sonic The Hedgehog series!
Familiar faces and new faces
Interrogate some of your favorite characters in an attempt to uncover Sonic's murder. Play as a new character on her first day at work on the Mirage Express, and meet the lovable train conductor, about to get his well-deserved retirement after years of service!
In the carriage!
Dive into the sounds and colors of the Mirage Express, and let yourself be captivated by hand-crafted landscapes and characters.
Is it worth or is it not?
You know what they say, right? "It's worth everything".*
*This is not a Sonic Team title, but we strongly believe in the power of imagination!