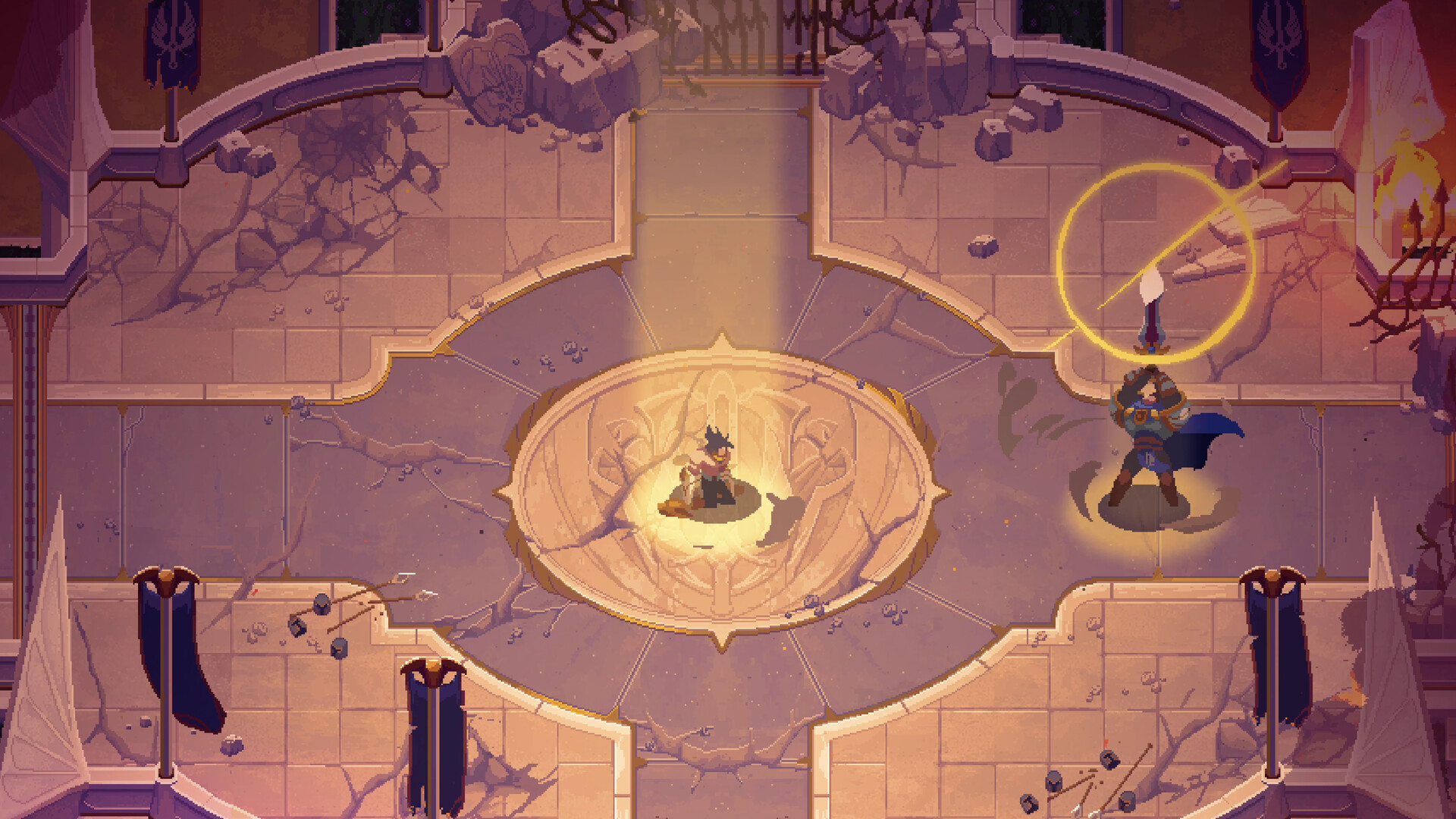 Riot Forge posted a new video on The Mageseeker A League of Legends Story2D hi-bit pixel action-RPG that will be available from April 18th are PC (Steam, Gog, Epic), PlayStation 4, PlayStation 5, Xbox One e Xbox Series X/S.
The video, which you can see at the bottom of the news, shows shelters and recruitment, starting in recruit powerful allies, where you can choose missions and assignments, improve fields by completing missions, and where each mission reveals more story. In assigning missions you can choose wizards to take to battle, and different magicians create unique combos: you must therefore choose the best magic for each mission. They can then improve spells and skills, buying and equipping them to counter enemies. As you improve your mage's skills, you learn new combat enhancements. You then improve your spell and skill by defeating stronger enemies.
This is the description of the game from the Steam page:
The Mageseeker: A League of Legends Story, hi-bit pixel 2D action-RPG that allows players to build an army of rogue mages and lead a revolution.
Developed by Digital Sun, creators of Moonlighter, The Mageseeker is a 2D pixel action-RPG set in Demacia, a powerful kingdom on the world of Runeterra, which seeks to curtail what it considers forbidden magic while wielding magic itself to maintain order . You play as Sylas, a runaway wizard whose quest for vengeance shatters the deceptive peace of Demacia, a peace built in the blood and sweat of wizards. The Mageseeker offers an action-packed fantasy gaming experience for those who wish to experience a story of power, identity and justice.
master the magic
Magic is everywhere, even on the battlefield. From blazing flames to deadly ice, master a variety of spells and customize your own unique playstyle. Wield your chains and turn your enemies' magic against them, or punch them out – the choice is yours.
Raise a riot
In Demacia, the time is ripe for a great revolution, but do you feel like leading it? Get ready to explore these lands to find wizards willing to take up your cause. Harness the power of your expanding army to upgrade your base and unlock unique abilities.
Forge your dynasty
You can see the mageseekers for what they are: unscrupulous criminals, but not all are ready for the truth… Face formidable enemies and fight alongside allies new and old. Only you can unearth the secrets shrouding Demacia's past and change the course of her future.
Below you can see the new trailer, while the previous one was about combat.