In Canada, police are investigating a theft of gold and other valuables from a warehouse at Toronto Pearson International Airport. The theft took place on Monday but the police only communicated it on Thursday at a press conference. Police have estimated the value of the stolen cargo at around 20 million Canadian dollars (13 million euros): if confirmed, it would be one of the biggest thefts in Canadian history. Five days later little is known about what happened: there are no hypotheses as to who is responsible and he doesn't even know exactly what they stole.
Toronto Pearson Airport is located about 30 kilometers from Toronto and is often used to ship gold mined in the province of Ontario. No details were disclosed as to who owned the stolen cargo, where it had come from and where it was headed. Stephen Duivesteyn, inspector of the Peel region where the airport is located, said in a press conference that the police are investigating "all the roads" in the area and then attempted to give reassurances about the airport's safety.
Duivesteyn said that the theft was an exceptional and isolated case, and that it does not pose a risk to public safety: in the meantime, airport activities are proceeding normally.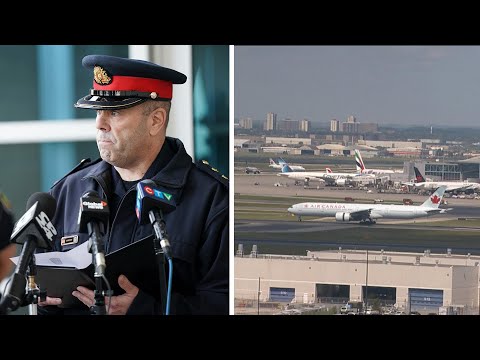 According to the police reconstruction, the stolen cargo had arrived at Toronto-Pearson airport on Monday evening on a plane. It consisted of a small container of about half a square meter with gold inside – it is not known whether in the form of ingots or otherwise – and "other objects of monetary value", said Duivesteyn without giving further details. Police say the small container was duly unloaded from the plane and then transported to a cargo storage facility, where it may have been stolen.
According to what was communicated by the airport, the warehouse where the container had been deposited was rented "to third parties" (again no other details were given) and was therefore not subject to airport security checks, which the managers of the theft they would therefore have managed to avoid. Duivesteyn said it's still too early to make any guesses about who they are.