At just seven years old, Felipe Lladó has taken the stage to sing a song from the movie 'Los chicos del choir'.
The little boy sang 'Look in front of you' very well, but he has not managed to get any of the coaches to turn their chairs to have him on their team.
Rosario has asked him to leave happy and it is that despite the fact that he has not managed to enter 'La Voz Kids', he has done a very good performance.
The coach has told her that she has to continue singing and to re-introduce herself to the next edition of 'La Voz Kids'. We will wait for you!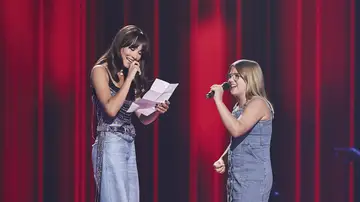 In addition, one of the great moments of the program has been when Aitana has sung together with a talent one of her most special songs on the program.