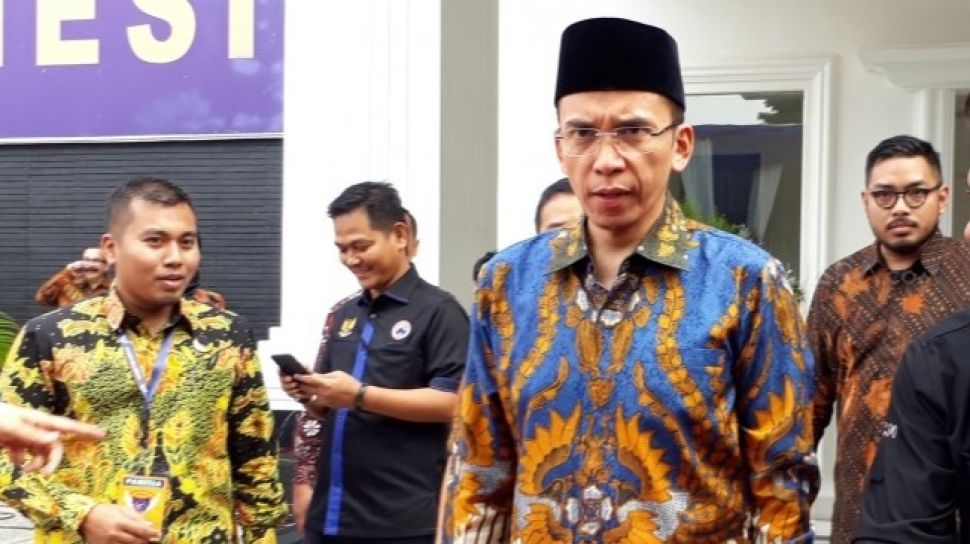 Suara.com – Chairman of the Perindo Party DPP National Daily Tuan Guru Bajang Muhammad Zainul Majdi said Indonesia's cancellation as host of the U20 World Cup could be a shared lesson.
"Yes, the U20 World Cup is in the past, which means something we failed to implement. In my opinion, this is an important lesson for all of us," said TGB at the Perindo Party DPP Office, Menteng, Central Jakarta, Saturday (1/4/2023) .
According to him, Indonesia must be able to become a credible and trustworthy nation and uphold commitments regarding the international world.
That way, Indonesia is expected to be able to host other international events in the future.
Also Read: There Is Still Hope! Israel Threatened by FIFA Sanctions, Indonesia Has a Chance to Again Host the U20 World Cup
"As a big nation, Indonesia is a big nation with a large population in the world, the largest democracy in the world after India and America. The largest Muslim country in the world with a large young age demographic with extraordinary economic prospects," said TGB.
"In that context, we must become a credible nation, a nation that can be trusted, a nation that can uphold commitments, especially in matters relating to the international world," he added.
TGB said, Indonesia should not be judged as a nation that is not committed to international organizations.
"So, this great nation cannot be seen as a nation that is less strong than its commitment, yesterday we became a lesson, that's all," he said.
For information, Central Java Governor Ganjar Pranowo and Bali Governor Wayan Koster who are PDI-P politicians voiced their rejection of the Israeli national team in Indonesia.
Also Read: Reactions of Ziva, Lyodra and Reza Arap Canceling the U20 World Cup OST
As a result, FIFA moved the location for the U-20 World Cup draw which should have been held in Bali.
However, Solo Mayor Gibran Rakabuming Raka showed a different attitude from Ganjar and Koster even though they came from the same party. Gibran instead offered FIFA to hold the draw for the U-20 World Cup in Solo.
Furthermore, FIFA finally crossed out Indonesia as the host of the U-20 World Cup. This step was taken by FIFA after various objections emerged against the presence of the Israeli national team.