Defense has been selling old Mercedes G-class and old DAF trucks for a while now. Also this month you can bid on a spigot of old G-class with camouflage. But is selling the right move? Would it not be better for Defense to convert them into electric vehicles? We don't have the answer to that question, but the British Army will soon.
In the United Kingdom, they are removing the diesel engines from old Defenders and then installing an electric powertrain. They are currently converting four Defenders for a trial. In the Netherlands we have more than enough old G-classes for a possible conversion. Otherwise they just rot away.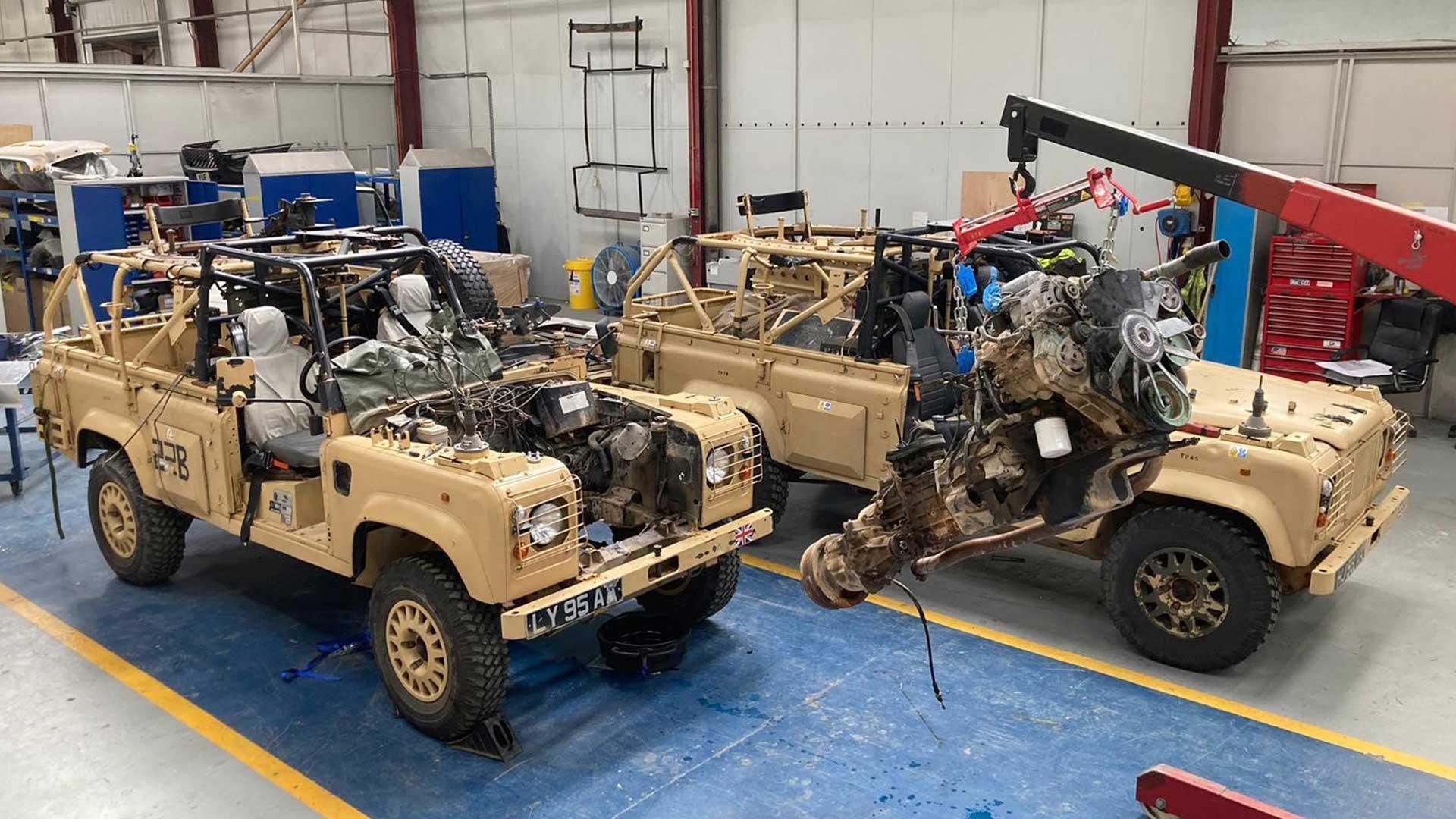 Once converted, the Land Rover Defenders are allowed to take part in a range of experimental military scenarios. They have to climb steep slopes, drive through deep water and scrub through various climates. The companies Electrogenic (which you know from this Citroën DS) and Babcock are behind the EV conversion.
A spokesperson for Babcock said: 'This is a great opportunity to explore alternative engine technology that will enable the British Army to extend the life of its Land Rovers as diesel becomes obsolete. I am delighted to see how the converted Land Rovers perform in a test environment against diesel and hybrid equivalents."
Does it really make sense?
We can't imagine very many scenarios where an electric car is very practical for the military. Here in the Netherlands for the barracks and during exercises you can use them, but in an emergency situation you should never have to wait until a battery is fully charged; as soon as the car is needed, it must be able to drive immediately. We are curious about the conclusions of the British army.