The farewell and the memory of Sergio Ottolina, Olympian in athletics, journalist, motorcyclist, who died yesterday at the age of 80
April 29, 2023
Lentate sul Seveso, 28 April. Greena, where is Sergio? Where did your dad go? Are you saying he's gone? Forever? I do not think so. Not because I don't believe in it too much. No, because Sergio would never have left us if it was up to him. No, Sergio is just ahead. He sprinted onto the starting blocks, as he did by flying faster than the fastest men of his time, he disappeared over the horizon. He turned around for a moment and no longer saw anyone behind him.
So he stopped in one of his worlds, one of those orbits of inspiration that only he could see and into which he plunged without a second thought, fascinated by the novelty and thrill of the exploration of life. It is there that he awaits us. If he laughs, sure, as always, he'll make fun of our slowness when we get there. Yes, as you say, he left first and he will make the camp and light a tall fire, so that we can see him from afar and reach him.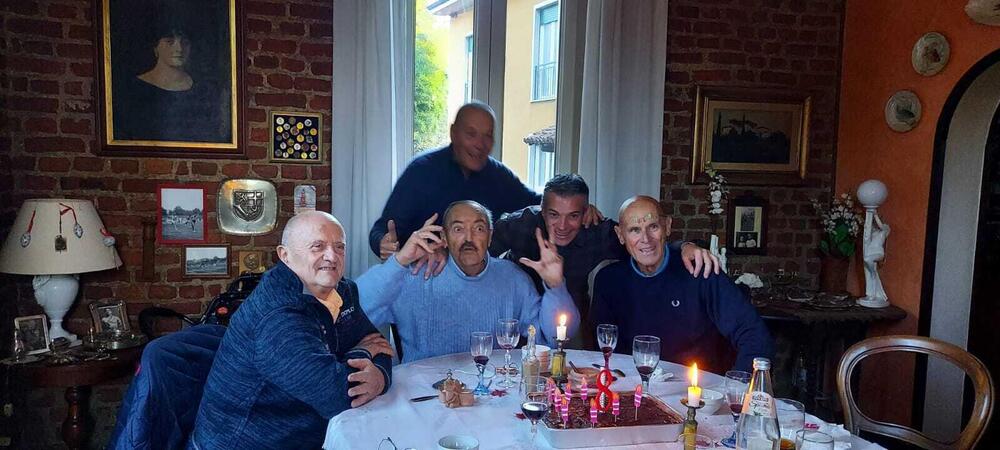 But Sergio is here, in those pieces of Sergio that he left inside us. Like 35 years ago, the day we met. Unbelievable, the legend Sergio, Olympic bi-finalist, the anti-matter of speed record-breaking for ten years, almost a generation. Sergio in Moto, on the track of dust and hellish tôle ondulée, leading the small group of friends through Algeria of the Sahara. Sergius, John, Glaucus. Towards Djanet, Tamanrasset, the Assekrem meeting at the Dakar of 1987. On their journey, on our journey, Piero and I. We met on the trail and continued together. It was, I think, the only time that Sergio let someone reach him. It felt natural, written. Things that happen. Sometimes, like that time, special alignments, welds of life. We could no longer do without those kilometres, those bivouacs, those starry evenings, the fire in the center and Sergio singing the beauty of the universe projected onto the earth, onto the sand of the desert. They are "things", yes, that remain in your heart, that have and give meaning.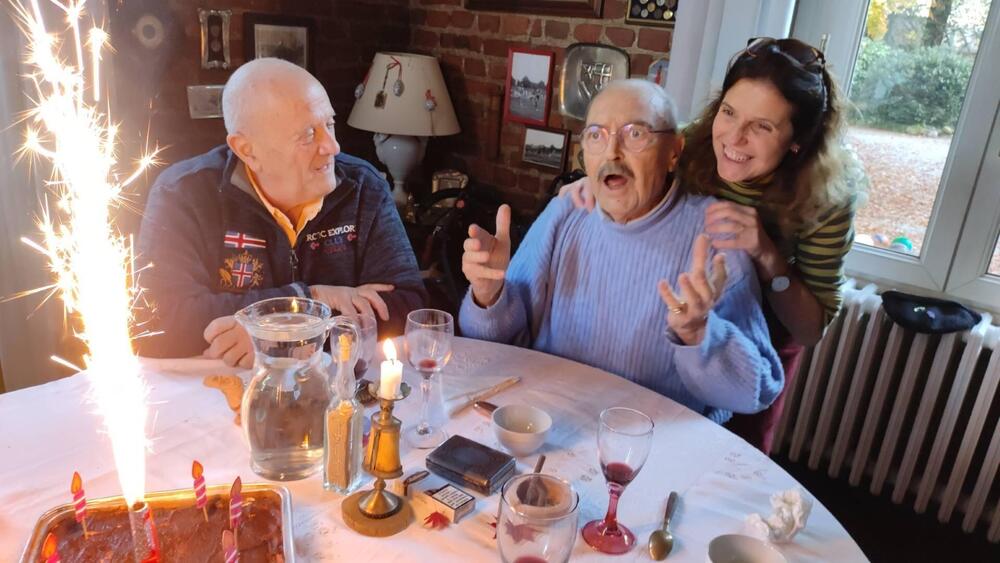 Sergio is here, some beautiful time after, his 80th birthday. The crews gathered at his house from Greena. Marzio, Graziella, Lia, our stories that are never forgotten, his unreachable stories, like his speed. Faster than light, for 3 Olympics, the penultimate as an excuse for the American coast to coast on his Laverda, the last failure due to the motorcycle accident, and then the 4-man bobsled, South Africa and then the Maldives for the ocean adventure. Lightning fast in living every day, slower in the time needed to settle down, to really live, to leave a trace.
Greena, where is Sergio? He rests for a moment, he is here with us forever.