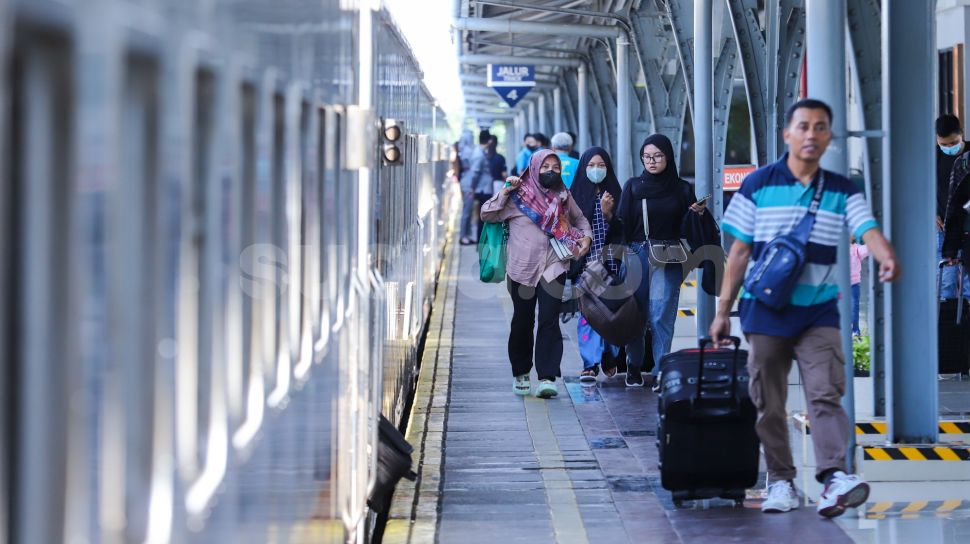 Suara.com – The Eid holiday or Idul Fitri holiday is often used by the community to return to their hometowns, including residents who have left in Jakarta.
Leaving the house for a long time is sometimes used by irresponsible persons. For this reason, the Polsek in South Jakarta is now providing posts for home and vehicle care for travelers.
"We have provided service posts at each police station for safekeeping of homes and vehicles for travelers this year," said Deputy Chief of South Jakarta Metro Police, AKBP Harun after the call to hold the jaya ketupat operations troop at the South Jakarta Metro Police, Monday (17/4/2023).
Harun said, people should not hesitate to leave their homes and vehicles with the nearest police station. Especially considering the long Eid holiday.
Also Read: FACT CHECK: Innalilahi, Famous Indonesian Ustadz Died As a Result of an Accident, Who?
Apart from that, continued Harun, the Task Force consisting of elements from the TNI, Polri and the Regional Government also provided nine security posts and three special service posts for going home.
These posts are spread to several areas in South Jakarta, such as Tebet, Ragunan and Situ Babakan.
He explained that the number of personnel prepared was 1,292 people, with details of 664 Polri personnel, 483 Regional Government personnel and 165 TNI personnel.
According to Harun's statement, specifically before Eid al-Fitr, security is focused on shopping centers, including "one the road meal" and other crowded spots during Ramadan.
The point, continued Harun, is that all existing crowd centers are endeavored so as not to disturb traffic and also public safety.
Also Read: For the sake of distributing THR to pretending to be rich? Buya Yahya speaks
"We have also instructed walking patrols, during Eid, homecoming and returning traffic. Not only for security, but also for traffic jams," said Harun. (Between)