The impressive lyricist from Ibone has been close to not passing the blind auditions of 'La Voz Kids', but the talent has ended up in Sebastián Yatra's team, who has been the only coach who has pressed the button on the horn.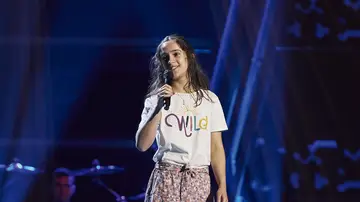 The rest of the coaches have apologized for their decision not to push the button. Aitana, for example, comments that she doesn't know anything about lyrical music, so she wouldn't know how and what to teach Ibone, but the Barcelonan confesses that if Yatra hadn't pushed the button, she would have done it because Ibone had to be there. or yes in the program.
Although Sebastián Yatra sings pop, the Colombian has revealed that his lifelong singing teacher spent 30 years in the Cuban opera, and always taught him from a lyrical technique. But what would have happened if no one added Ibone to his team? Yatra has been blunt: "If no one turns to you, they send us to cast 'La Voz Kids', Spain and the whole world", the Colombian commented. Relive this moment!