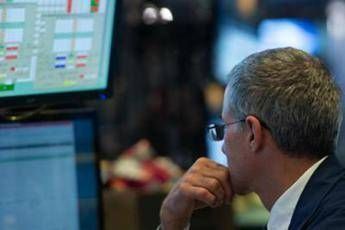 Positive session for the European Stock Exchanges, driven by the banks, which travel decidedly fast on the hypotheses of a new season of acquisitions in the sector. In Italy, attention is directed both to European economic issues, with the spotlight on the ECB and the rate hikes still to come, and to internal issues. The Meloni government is grappling with the new decisions on migrants, which are igniting controversies with the opposition, and economic issues, with the Def still the protagonist.
At the TTF in Amsterdam, the price of gas rises to 42 euros per megawatt hour. The price of oil also rose slightly, with Brent and Wti growing by around 0.2%. In Milan, the Ftse Mib closes positively: it marks an increase of 0.69% to 27,891.43 points. The spread between BTPs and German Bunds is decreasing, moving around 178 basis points. The yield on ten-year bonds was also down, around 4.27%.
On the main list of Piazza Affari Unicredit performed well (+2.22%). According to Consob, since last April 5 The Goldman Sachs Group is accredited with an aggregate stake of 6.301% in the institution led by Andrea Orcel. In addition, Jp Morgan analysts raised the target price of the stock from 21 to 24 euros. Monte dei Paschi di Siena (+5.63%) and Bper (+4.08%) also performed very well.
Positive then Prysmian (+1.73%), with Morgan Stanley analysts who started hedging the stock with a target price of 43 euros and an "Overweight" rating. At the bottom, instead, Leonardo (-1.83%) and Saipem (-1.33%). (in collaboration with Money.it)