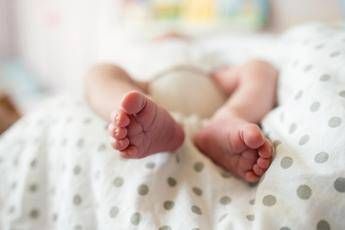 The 'historic low' of births in Italy, which arrived in 2022 under 400 thousand, "is not a surprise. We had already touched these numbers last year. It is absolutely what was expected. It is a trend we know and which will continue in the future years on these percentages, unless something happens that could even make it worse. Improving it, however, is not easy". This is how Rino Agostiniani, national councilor of the Italian Society of Pediatrics (Sip) and expert on the falling birth rate, comments on the Istat data on births, still declining, in our country to Adnkronos Salute.
To create the mix that empties the cradles in Italy "for two thirds – explains Agostiniani – contributes a component that is difficult to change, i.e. the progressive reduction in the number of women of childbearing age due to the drop in births that occurred between 1975 and 1995. Compared to 2008, we have fewer women of childbearing age and little can be done about this. And then we have a low fertility rate, 1.24/1.25. This can be influenced more, but in recent years there have been no adequate strategies to change it". For Agostiniani, therefore, "concrete actions on the part of politics are welcome, because a country without children has no future. Looking ahead, in fact, the fundamental element of the nation's welfare will be missing, with a much higher percentage of over 65s than that of young people and a difficult sustainability of social policies".
However, some corrections are possible. "We have useful models, in Italy, on a regional basis – observes the expert – The autonomous province of Bolzano is best placed in this field, demonstrating that, if favorable conditions are created – with services, work, support – young couples have children more easily". Positive examples also come from other countries: "In France, the focus was above all on economic incentive strategies and the fertility index is decidedly higher than the Italian one – highlights Agostiniani – In the Scandinavian countries, however, the focus was above all on providing assistance services to childhood, therefore to facilitate families with small children. And this system too has paid off. Probably a set of these measures would certainly give good results. But they are paths that must be built – warns the pediatrician – starting from preventing our young people go away to work abroad, because this phenomenon also counts".