Suara.com – The Palestinian Football Federation (PFA) reported to FIFA and AFC the aftermath of the Israeli army's brutal actions in the 2023 Palestine League Cup final. Will Israel be kicked out of the 2023 U-20 World Cup?
The 2023 Palestine League Cup Final between Balata FC vs Jabal Al-Mukaber, Thursday (30/3/2023) turned chaotic after Israeli soldiers pushed their way into the Faisal Al Husseini Stadium.
Reporting from Inside World Football, the Israeli army is said to have fired tear gas which caused the final match to be postponed for about an hour.
The players of both teams and spectators also had to undergo treatment due to the brutal attack. Many people were squeezed and injured in panic to escape the tear gas.
Also Read: Analyst: PDIP is 'Pricking' Jokowi Again Through Rejecting the Israeli National Team at the U-20 World Cup
PFA President Jibril Rajoub strongly condemned Israel's actions. He considered that Israel had deliberately launched its actions to injure Palestinians and the country's football.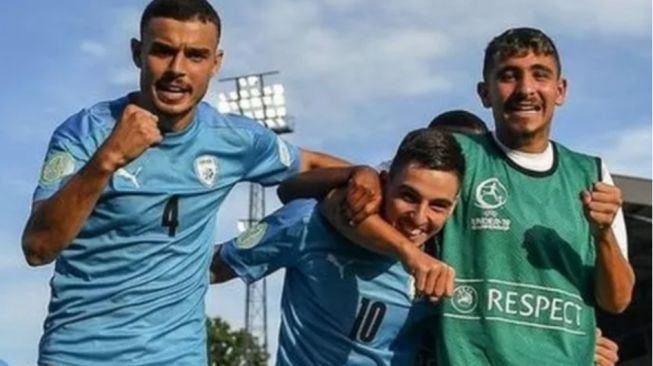 Israel National Team (IG @israel_football_association)
"That is a stain on the forehead of the occupiers (Israel)," said Jibril Rajoub, quoted from the Palestinian News Agency, Wafa, Saturday (1/4/2023).
For this attack, Jibril Rajoub criticized Israel and considered their actions as an act of terrorism. The PFA is said to report the brutal act to the AFC to FIFA.
"The PFA will contact the whole world, including Asia and the International Football Association, to end this terrorism perpetrated against Palestinian sports and athletes," said Jibril Rajoub.
Also Read: Bali Governor's Wife Spreads Hoaxes? Calling the Kanjuruhan Tragedy the Cause of Indonesia Canceling Being the Host of the U-20 World Cup