Attack Sound – One house was damaged on Hibala Island (Tanahbala), North Sumatra Province after the M.6.9 earthquake hit the Mentawai Islands, West Sumatra (West Sumatra), Tuesday April 25 2023.
Damage to residents' houses after the Mentawai earthquake occurred in Hili Anombase Village, Hibala District, South Nias Regency. This is based on the latest earthquake report today, from BNPB.
"Yes, one house was damaged in Tanahbala or Tanabala in South Nias," said Abdul Muhari, Plt. Head of BNPB Disaster Data, Information and Communication Center, Tuesday (25/4/2023).
As for fatalities, so far there have been no fatalities on Tanahbala Island. "As of tonight's report, there have been no fatalities due to the earthquake that occurred," said Abdul Muhari.
Also Read: Mentawai Earthquake, BMKG Removes Tsunami Threat that Had Hit South Nias and Beware of Aftershocks
Abdul Muhari continued that apart from the damage caused by the earthquake, damage to houses was also recorded in Simalegi Village, North Siberut District, Mentawai Islands Regency.
According to Abdul Muhari, based on data from BPBD Mentawai Islands Regency, 2,049 families or 8,137 people are still displaced in their area.
The earthquake refugees were in three villages in West Siberut District and one in North Siberut District.
"The distribution of displaced residents in West Siberut District is in Simatalu Village 210 families (951 people), Simalegi Village 497 families (2,194), Sigapokna Village 599 families (2,443)," he said.
Meanwhile in North Siberut, as many as 743 families (2,549 people) took refuge in Sikabaluan Village. While the condition of the electricity network, he said, for the Mentawai region was still out.
Also Read: Carrying a Japanese-style concept, this housing is designed to be earthquake resistant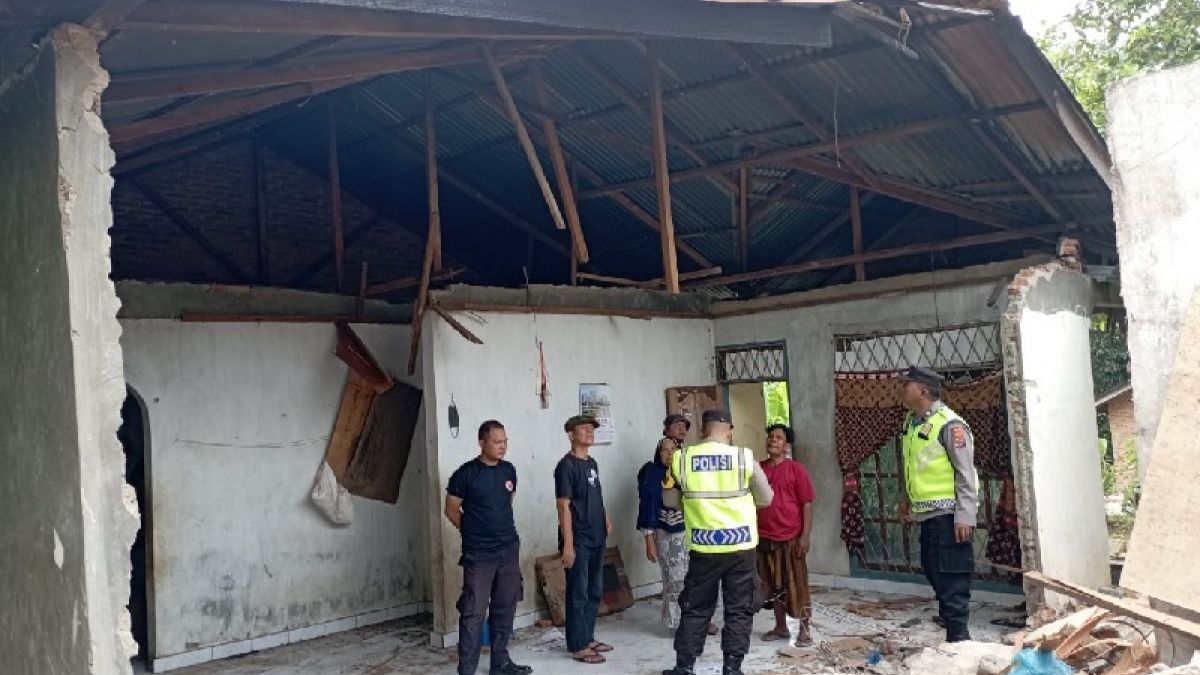 Members of the police collected data on residents who were victims of damaged houses during the Mentawai earthquake, Tuesday (25/4/2023). (source: HO/BNPB/Kariadil Harefa/Suara.com)
BMKG Records 10 Aftershocks
BMKG noted that there were 10 aftershocks after the M 6.9 SR earthquake, which was 77 km northwest of the Mentawai Islands. Located at a depth of 23 km.
"As of 5.45 WIB today Tuesday there were 10 aftershock activities with a magnitude of M 5.0 SR," wrote the Meteorology, Climatology and Geophysics Agency via its official release.
BMKG stated that the type of earthquake that occurred Tuesday 25
April 2023 in Mentawai was a shallow earthquake due to subduction activity of the Indo-Australian plate.
While the results of the analysis of the mechanism of the earthquake source, this is an earthquake with an upward movement mechanism or thrust fault. (Kariadil Harefa)
Loading…