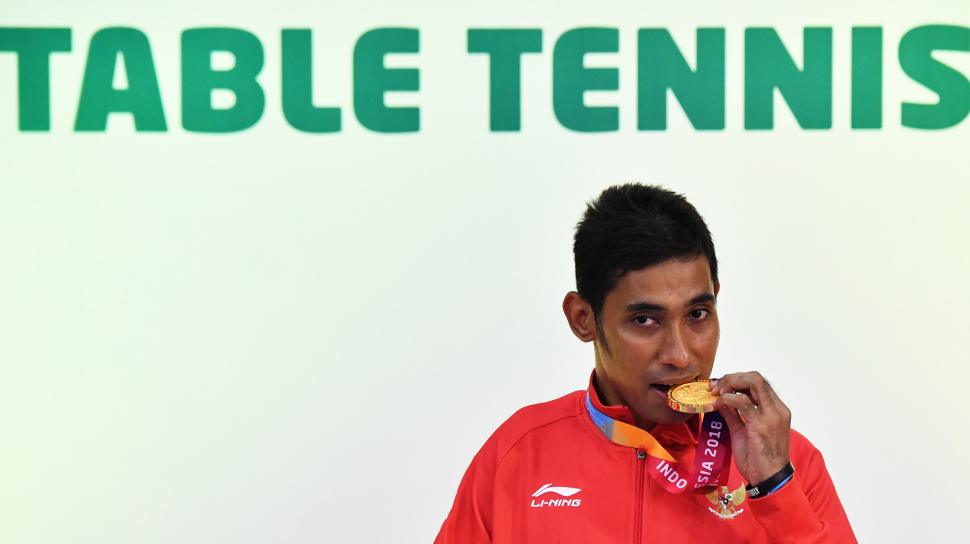 Suara.com – The police are still investigating the cause of death of the disabled table tennis athlete, Dian David Mickael Jacobs (45) who was found lying on the rail crossing between Gambir Station and Juanda Station.
Central Jakarta Metro Police Chief Kombes Pol Komarudin said David was found in an unusual condition. This is because the railroad crossing between Gambir and Juanda Stations is not a public road.
He stated, in that place there were only two railroad crossings. Then the right and left sides of the rail are fenced with high enough concrete.
"This position is unusual because it is between Gambir Station and Juanda Station. It's not public access, there are only two railway lines there, with a fairly high wall," said Komarudin when confirmed, Friday (28/4/2023) ).
Also Read: Student Alliance to Hold Action Against Job Creation Law, Thousands of Police on Alert
When found, the condition of David's belongings was also quite complete, nothing was missing. From David's hand there was also a train ticket to Gambir Solo Balapan Station.
"Meanwhile, Gambir and Juanda are in the opposite direction," said Komarudin.
This condition is quite a mystery. However, Komarudin will investigate this matter. It will reveal the truth about what happened to David.
"Well, this is what we are still exploring. Time please," he said.
Previously it was reported, Dian David Mickael Jacobs was found lying on the edge of the rail, downstream route between Gambir-Juanda km 4+700 on Wednesday Thursday (27/4/2023).
Also Read: Had fled to Cengkareng, the killer of a parking attendant at the Central Jakarta Tasik Market hid in the family's house
Head of Public Relations of KAI Daop 1 Jakarta Eva Chairunisa said the discovery occurred at around 21.15 WIB. Eva said this finding began when one of the officers received information about the man's findings.
Seeing these findings, continued Eva, her team immediately evacuated David.
"When officers arrived at the location, the person's condition was still breathing with a wound on the back of the head or bleeding on the head which was quite severe," said Eva.
Eva continued, officers also found some of the victim's belongings such as a device and a booking ticket for departure from Gambir Station to Solo Balapan Station.
"The departure of the Argo Lawu train relation GMR-SLO is April 27 2023, the GMR schedule departs at 20.45 and arrives at SLO at 03.49 and the person concerned has already boarded," said Eva.