Balanced race with a small group of riders who dictated the pace, including Alonso and Masia on the podium. Italians: Fenati 11th, Bertelle 13th, Farioli 14th, Nepa 15th, Migno 17th. Fallen R. Rossi
April 30, 2023
Second straight win for Ivan Ortolà who managed very well a race conducted always in the leading group, together with the other two on the podium David Alonso e James Masiasecond and third.
Rueda, Holgado and Artigas also remained with them, while Sasaki, Oncu and Suzuki returned a few laps from the end.
The Turkish driver should have served a long lap penalty in the last three laps but he didn't and so he was penalized by three seconds, finishing eighth.
The first Italian was Roman Fenati, 11th. Then Matthew Bertelli 13 Philip Farioli 14th, Stefano Nepa 15esimo, Andrea Migno 17th. Fallen Riccardo Rossi.
In world ranking Holgado 59, Moreira 55, Ortolà 50,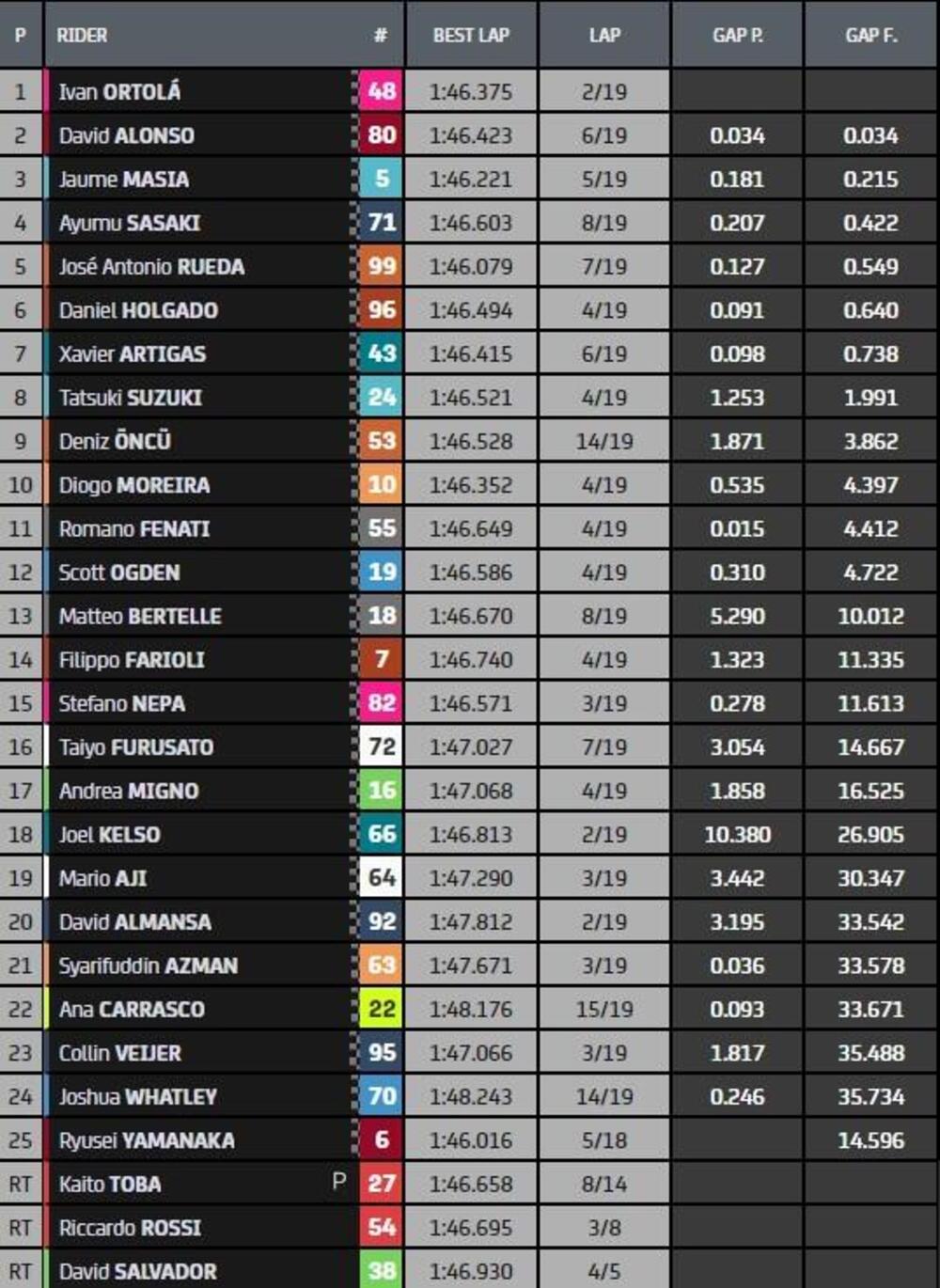 Moto3 race final standings