Suara.com – Cristalino David Ozora Latumahina's attorney, Melissa Anggraini, revealed new facts about Mario Dandy Satriyo's persecution of his client. First, the son of Rafael Alun Trisambodo knew from the start that AG, who is Dandy's boyfriend, lied about the story about the affair.
"From the start, MDS (Mario Dandy Satriyo) has told the judge that David is innocent. He also believes AG's son is lying," Melissa Anggraini said on her Twitter account recently.
It's just that Mario Dandy still wants to beat David even though he knows AG's lies. "Even though he believed the lies of AG's children, the MDS suspect still insisted on beating the victim's child," said Melissa Anggraini.
It is claimed that Mario Dandy only wanted to show strength as the son of an official when he abused Cristalino David Ozora. "What he needs is a show of arrogance, not the truth," said Melissa Anggraini.
Also Read: Agnes Gracia Age 15 Has Experienced the Beauty of Prison, Netizens: Really Value MTK Remidi Mulu
Representing the David Latumahina family, Melissa Anggraini hopes that Mario Dandy will be given a heavy sentence by the judge for his actions. "There should not be even the slightest lightening on MDS," said Melissa Anggraini firmly.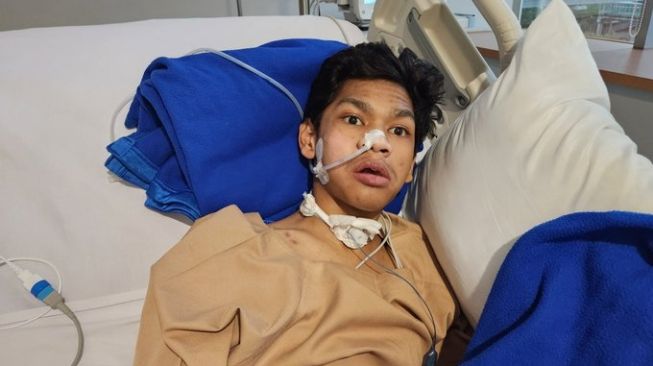 The condition of David Latumahina, who is still in the ICU room at Mayapada Hospital. (Twitter @seeksixsuck)
Until now, the case of planned serious maltreatment of Mario Dandy Satriyo is still awaiting trial with another suspect, Shane Lukas Lumbantoruan.
So far the South Jakarta District Court has only held a trial for AG who was sentenced to 3.5 years in prison for participating in plotting the assault on Cristalino David Ozora.