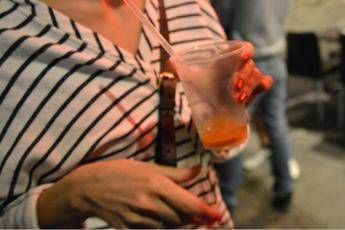 Almost 8 million Italians (7.7 million) over the age of 11, equal to 20% of men and 8.7% of women, drank enough alcohol in 2021 to expose their health to risk. Three and a half million people drank to get drunk (binge drinker) and 750 thousand were those who consumed alcohol causing damage to their health, physically or mentally. And if it is true that many values ​​have decreased back to pre-pandemic levels, it is equally true that these were still high and that the decreases, almost always recorded for men and not for women, are far from achieving the Sustainable Health Goals of the United Nations 2030 Agenda. The photograph is taken, as every year, by the National Alcohol Observatory (Ona) of the Higher Institute of Health (Iss), based on Istat data, on the occasion of the Alcohol Prevention Day (Apd) which occurs tomorrow, April 19 .
"Alcohol consumption in Italy highlights a situation of return to pre-Covid pandemic levels, even if women's exposure to risk is growing, both very young and elderly", says Emanuele Scafato, director of Ona-Iss. "In order to outline the roadmap for national but also targeted prevention, as effective as possible, it is necessary to intercept all consumers at risk, above all in support of the objectives of European and global strategies". From the data, which will be illustrated tomorrow during an international workshop scheduled at the ISS headquarters, the 3.5 million binge drinkers also stand out, especially males of all ages (83 thousand are minors). Here too there is a decrease compared to 2020, but not for women who are stable, therefore without any mention of the drop in consumption aimed at intoxication.
Furthermore, there were 750,000 'harmful' consumers of alcoholic beverages, again down on the 830,000 in 2020. However, the decrease is once again men but not women, for whom an increase continues to be recorded which led at an altitude of 300,000 the consumers with damage from alcohol. Of the 750,000 harmful consumers with alcohol use disorders (DUA) in need of treatment, only 8.5% were intercepted, for a total of 63,490 alcohol addicts treated by the services of the National Health System (NHS), with constant and worrying decline.