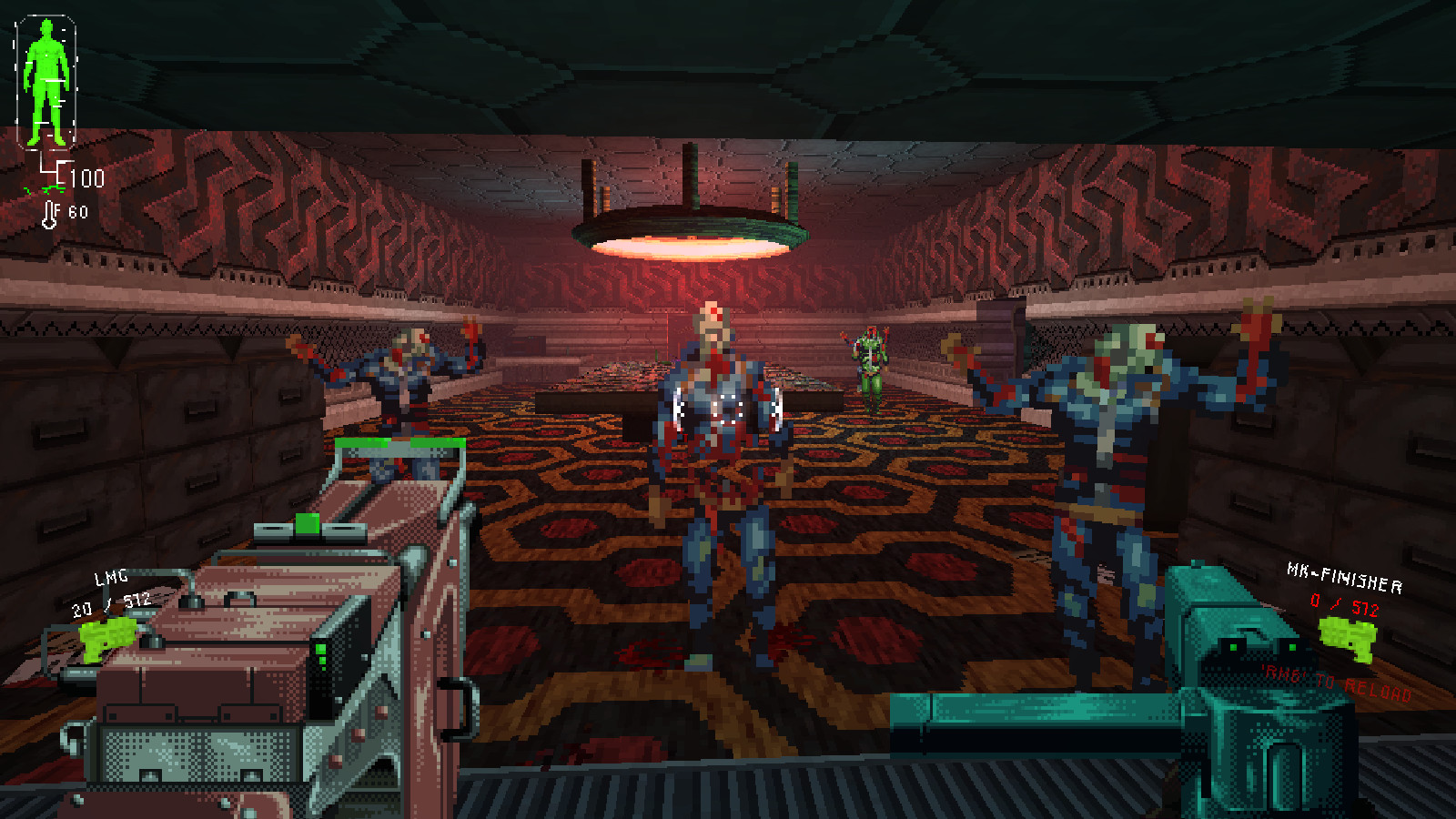 Fulqrum Publishing e Terminist Arcade they announced that HYPERVIOLENTan old-school shooter that as you can tell from the title has a good amount of violence, will be launched in Early Access for PC on April 6th via Steam, the Epic Games Store and GOG.com. A trailer was released for the occasion, which you can see at the bottom of the news.
This is the description of the game and early access:
Inspired by classic 3D sprite-based games of the 90s, HYPERVIOLENT finds players stranded on asteroid Commodus 27-C, a remote asteroid-based mining colony gripped by violence. Pinned down and surrounded by monstrous enemies, players must take the violence to the next level, annihilating their enemies as they search for an answer to the madness that is engulfing the colony, and uncover the secrets of the evil hidden deep within the asteroid's dark and claustrophobic mines.
HYPERVIOLENT offers a wide variety of firearms and melee weapons that can be wielded in nearly infinite combinations. However, players are far from invincible action heroes; careful resource management and a keen eye are critical to survival, as enemies can – and will – ambush you when they least expect it.
During the Early Access periodHYPERVIOLENT's single-player campaign will grow, adding segments featuring completely different gameplay experiences, and upon full release, the game will introduce multiplayer support for up to 30 players along with a variety of exciting game modes.
At launch, players will be able to experience the first five levels full of atmosphere and intensity (approximately 4-5 hours of gameplay), and will be able to wield 12 weapons to face ten types of enemies and two challenging boss fights.
Below you can see the trailer announcing the Early Access date, reminding you that Fulqrum Publishing released another "brutal" FPS in January, Dread Templar.