Dear readers, today we are pleased to announce a project of which we are particularly proud: the official board game from The Games Machine!
You read that right, very soon you will be able to play with your favorite video game title and experience editorial life firsthand. Thanks to friends of I play we have in fact managed to give life to a board game that faithfully reproduces the magazine creation process: play the role of editor-in-chief Mario Baccigalupi, the knowledgeable Danilo Dellafrana, our hardware expert Paolo Besser, all the other editors, and even the famous Pastore to get an issue of The Games Machine out on newsstands that is as professional as possible.
don't forget to write a large number of reviews
The pourpose of "The Games Machine – The board game" is in fact to create the contents of an issue of the magazine in a cooperative board game which sees all players working together to bring TGM on newsstandsjust like every month in our editorial office! Put together the contents of the rubrics: have fun selecting the Spotlight news, indulge yourself in inventing weird creations that you can only read in the Bovabyte Corner, pay attention to the hardware tests, interview insiders for TGM Incontra, immerse yourself in the past to bring the Time Machine to life, and of course don't forget to write a substantial number of reviews with which to form the flesh of the magazine. Watch out for the unexpected, though, because a summer month could happen with few video games coming out, or an editor could have felt ill after a spectacular indigestion of round shortcrust pastry with chocolate, or again you will have to satisfy the request of someone who has decided that the magazine should be written in Mandarin Chinese. Whatever path you decide to take, always remember to offer quality content to your readers to achieve victory.
"The Games Machine – The board game" will be available later this year. We will bring you more details on the official launch date in the near future.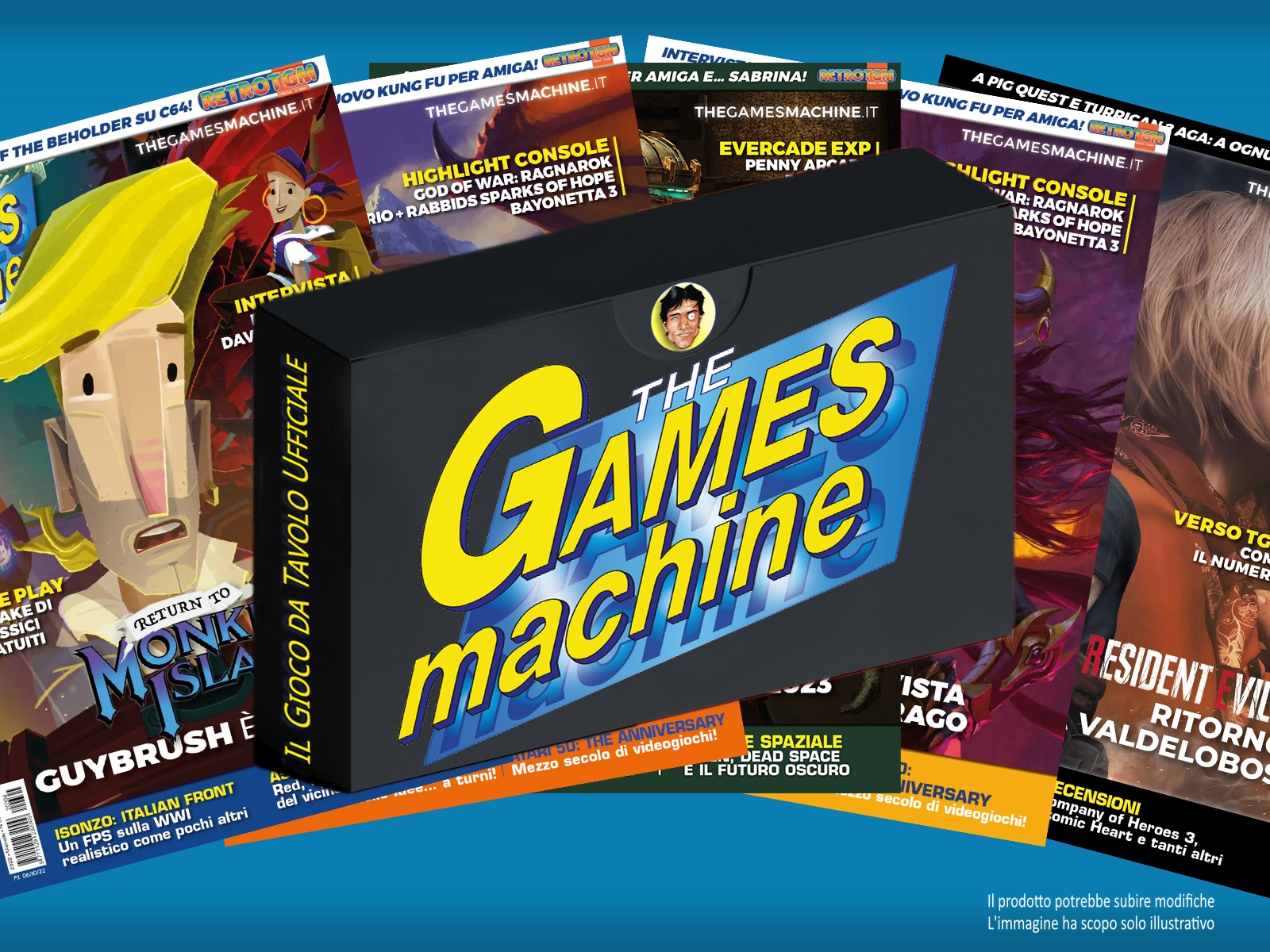 Previous article
Ryutaro Ichimura, head producer of Dragon Quest, leaves Square Enix