BMW Motorrad Italia talks about Heal India, the motorbike trip made in India with the Children of the Fairies in the name of social inclusion. Franco and Andrea Antonello share the emotions of this trip
April 1, 2023
On the eve of world autism awareness day (April 2), BMW Motorrad Italiatogether with Franco and Andrea Antonello, recounted an adventure lived under the banner of #MakeLifeAnInclusiveRide.
At the heart of the initiative is the motorbike trip during which Franco, his autistic son Andrea and two other traveling companions crossed the whole of India.
"This project with which we have supported the work of Fairy children is focused on the theme of social inclusion, which is the front where BMW Motorrad is active within its corporate social responsibility program which is called SpecialMente", explained Alexander SalimbeniGeneral Manager of BMW Motorrad Italy- "I like to say that the bike itself is inclusion: it is not in fact only a means of transport, but it is a lifestyle that brings us together, that unites us in a large community where even very exclusive products, such as a BMW motorcycle, become a tool for inclusion. Motorcyclists, in fact, even if they don't know each other, like each other, greet each other when they meet, stop to help each other in case of need, live in harmony by sharing this passion.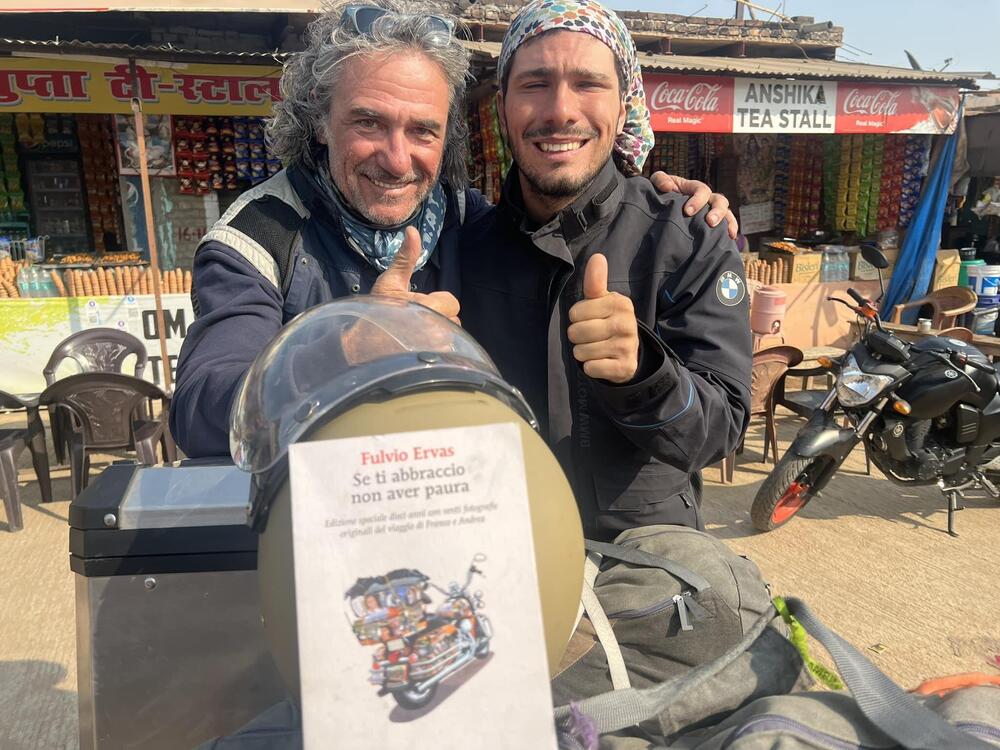 "The project of this trip to India which was supported by BMW Motorrad Italia in the context of #SpecialMente, the corporate social responsibility program of the BMW Group Italia, was designed to raise people's awareness of the delicate issues that families with autistic children have to face on a daily basis", dice Frank Antonello, founder of the social enterprise "I Bambini delle Fate". "India is in fact a land where love prevails, where through the eyes of those you meet you understand that it takes very little to be truly happy and that happiness is hidden within us. In this new experience, life, even the 'autistic' one, is seen with different eyes, with a different philosophy. With an intuitive sensitivity that helps to understand
the other.
Andrea also fully grasped this aspect, saying in his own words that India is full of calm people with all the chaos around them".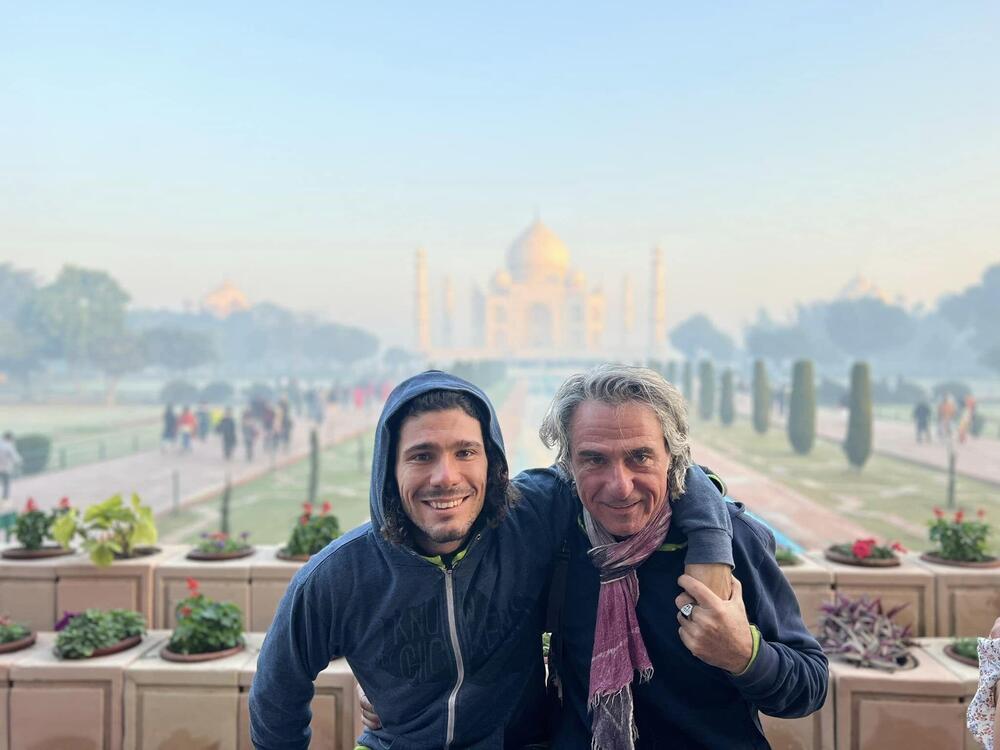 Franco Antonello is Andrea's father, an autistic boy, with whom he managed to find a harmony in communication thanks to motorcycle travel. Franco founded the social enterprise "I Bambini delle Fate" through which he tries to help and support other families with autistic children.
There are important goals that this association has achieved. The bench of the social time it is in fact an initiative with which young volunteers dedicate part of their free time to their peers with autism, who suffer from the lack of true friends outside the family context.
The Dopo di noi project has recently begun with which this social enterprise buys and then donates houses to the various local associations that exist
deal with autism, in order to ensure a dignified and autonomous follow-up to autistic children once their parents or whoever takes care of them today will not be there
more.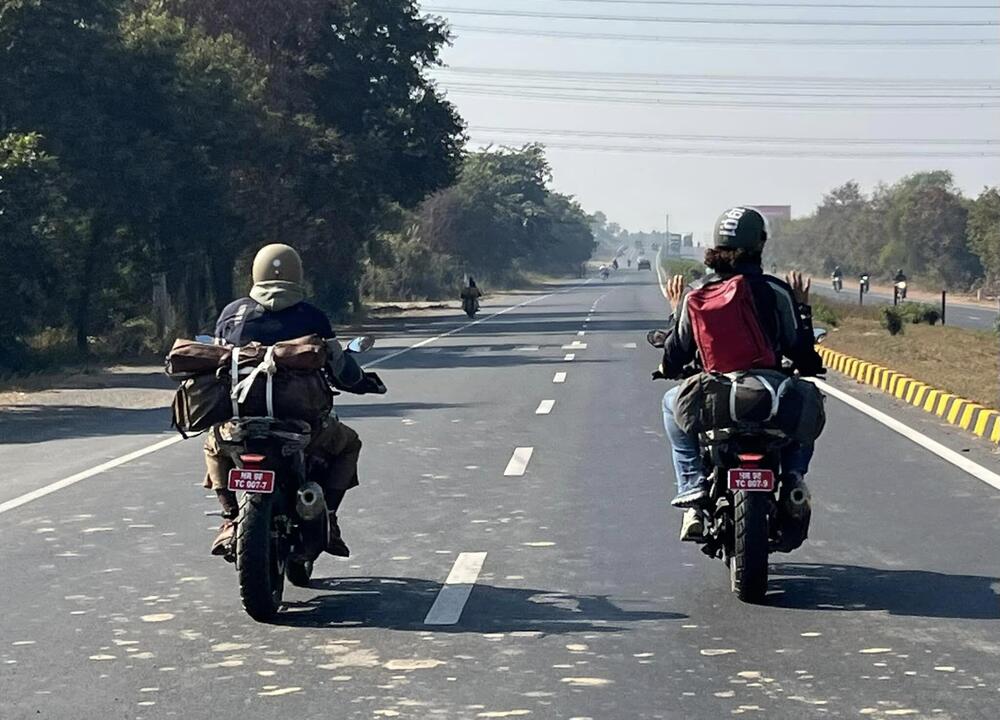 "The Children of the Fairies" has entered the SpecialMente program, which is the corporate social responsibility program of BMW Italiaas a project
of social inclusion linked to BMW Motorrad, which for the purpose has revised the brand claim, transforming it into "Make Life An Inclusive Ride".
BMW Italia, the Italian branch of BMW AG, has developed an integrated Corporate Social Responsibility program called SpecialMente which has as fundamental pillars culture, social inclusion, intercultural dialogue, road safety.
It is a platform which includes numerous activities and which bears witness to how the theme is rooted in the corporate culture of BMW Italia: in line with the BMW Group's strategy, but also a point of reference within the universe of the Munich company, in terms of intensity, integration and ability to act in the social fabric in which it operates.
From 2001 to today, the SpecialMente project has involved 2.5 million people through "on-line" and "on-land" initiatives".
BMW Italia is also active in this CSR program with the Motorrad division, which with the claim 'Make Life An Inclusive Ride' strongly believes in
motorcycle as a tool for social inclusion, giving life to dedicated projects related to the world of two wheels.