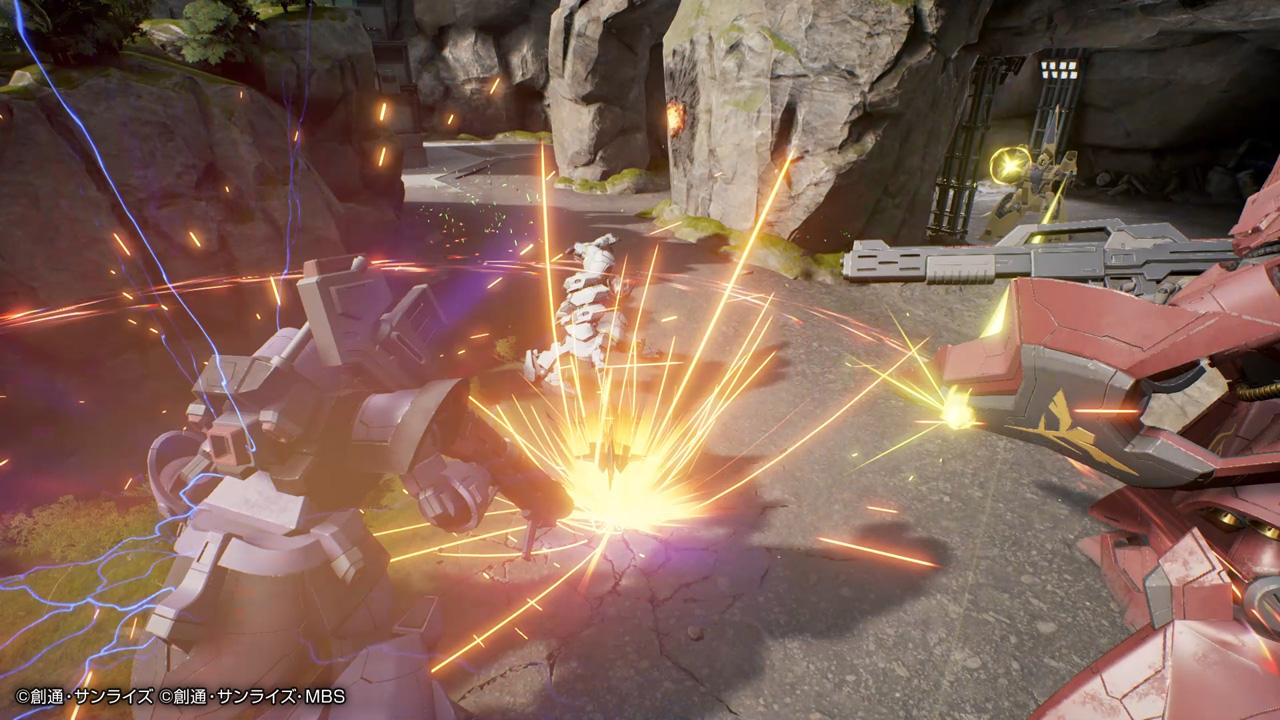 Bandai Namco Online Inc. e Bandai Namco Europe they announced that
Gundam Evolutionthe first free-to-play shooter in the franchise, celebrates its first six months con the launch of Season 4 content. Entitled Ballista, the new season will ensure new content and gameplay updates. The game is available for free PlayStation 5, PlayStation 4, Xbox Series X|S, Xbox One e PC via Steam.
Gundam Evolution continues its expansion into new regions and is finally playable on PC and consoles also in Brazil, Chile and Argentina, and only on PC also in Australia and New Zealand. Players in those countries will also be able to play the latest content introduced by Season 4. Ballista adds the Gundam Dynames mobile suit, an agile sharpshooter with multiple attack options at both short and long ranges. The update also adds Headquarters Mode, where teams fight to occupy or protect zones that hold a powerful core that can be destroyed. The teams they score points by defending or attacking the core: Whoever reaches 5 points first wins the game.
Gundam Evolution is a free-to-play team-based first-person shooter featuring 6v6 PvP combat aboard mobile suites from the Gundam universe. The game features three objective-based modes: Point Capture, Domination, and Destruction. The initial roster of playable characters will include 12 units, including the classic RX-78-2 Gundam and the iconic ASW-G-08 GUNDAM BARBATOS. Below is an overview of the title via Steam:
Gundam Evolution is a free-to-play online FPS where players take control of the Mobile Suites of the hit Gundam anime and challenge other players online in six-on-six objective battles. Featuring fast-paced action and immersive controls, players can switch between Mobile Suite units to adapt to ever-changing battle conditions.
Gundam Evolution is available on PlayStation 5, PlayStation 4, Xbox Series X|S e Xbox One e PC.