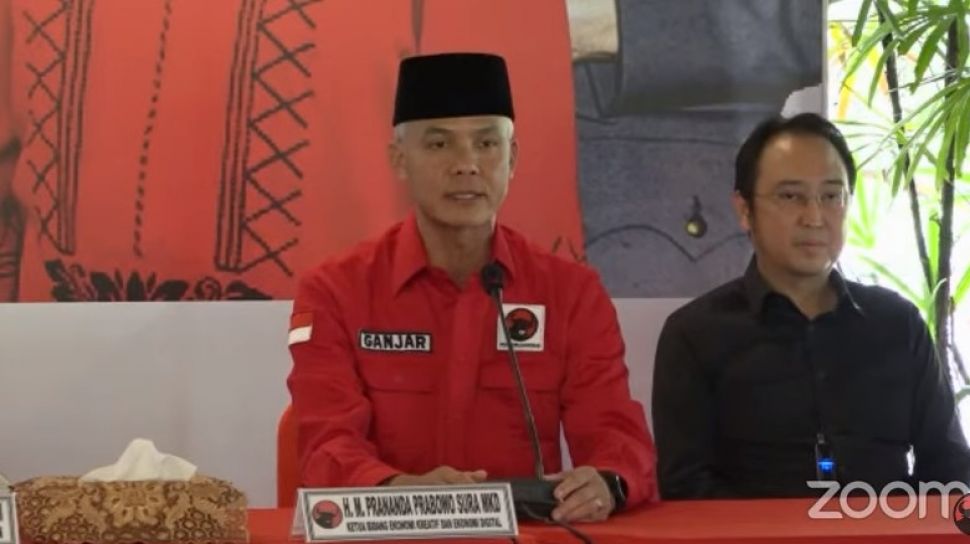 Suara.com – In a speech delivered as the PDI Perjuangan presidential candidate (candidate) at the Batu Tulis Palace, Bogor, Ganjar Pranowo said that the task he is currently carrying out is not easy.
Because of that, he asked for support from all PDIP leaders, starting from sub-branches to the chairman of the PDIP DPD.
"We ask for support, we ask for criticism, suggestions. This is the momentum for us to consolidate our strength to unite. One for all, all for one," he said on Friday (21/4/2023).
He stated that his appointment as a presidential candidate in the 2024 presidential election would not be the first time that his party had carried out an assignment.
Also Read: Ganjar Pranowo Officially Becomes a PDIP Presidential Candidate, Says It's Our Momentum to Unite Strength
"Initially, before entering public office and ever being assigned, the party gave me an assignment to take part in establishing the disaster management agency and the regional autonomy department."
"Then became a Member of the Republic of Indonesia DPR for two terms, and to this day gave the assignment as Governor of Central Java for two terms and you gave me a much heavier mandate. Hopefully I can afford it, God willing, I will fight well as the RI Presidential Candidate," he said.
Previously, Ganjar was officially promoted as the presidential candidate of the PDIP. This statement was conveyed directly by General Chairperson Megawati Soekarnoputri at the 140th PDIP DPP meeting at the Batu Tulis Palace, Bogor.
Before announcing the declaration, Megawati said that the presidential candidate declaration coincided with the commemoration of Kartini Day, which falls on April 21, 2023.
"I have observed how political education and PDIP cadre formation have been able to give birth to various leaders. They have been given great responsibility for the people and the nation and the state by contemplating this long process, thinking about and observing the hopes of the people and asking Allah SWT for guidance, so on this Kartini Day April 21 2023 and at the same time as a milestone in the struggle of Indonesian women who are non-discriminatory and guaranteed by the state constitution," she said as quoted from the PDI Perjuangan YouTube account on Friday (21/4/2023).
Also Read: Ganjar Pranowo Becomes PDIP Presidential Candidate, Mahfud MD Becomes Vice Presidential Candidate?
On this occasion, Megawati immediately revealed the names of the presidential candidates who would advance in the 2024 presidential election from her party cadres.
"So at 13.45 WIB by saying bismilahirohmanirrohim, appointed brother Ganjar Pranowo now the Governor of Central Java as a cadre and party officer to increase his assignment as a candidate for RI president from the PDIP party."