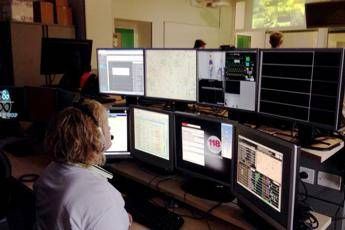 "Artificial intelligence (AI) for digital healthcare is an opportunity, an extraordinary resource, but we still have to understand it deeply and study how to train machines. The point is that studying the medical applications of digital technologies is something new for the entire history of man. Big tech companies such as Google and Facebook, but also Amazon, continue to invest in attempts to create totally virtual health systems to manage the health of millions of people in many parts of the world, but to date they have always failed. This is probably because healthcare is a system in itself, which thrives on rules and methods of interaction between people wholly its own, and then we are only at the beginning of the digital revolution". Thus Francesco Gabrielli, director of the National Center for Telemedicine and New Assistance Technologies of the Higher Institute of Health, in an editorial published in Alleati per la Salute (www.alleatiperlasalute.it), the portal dedicated to medical-scientific information created from Novartis, takes stock of the digital evolution in healthcare.
"In Italy, until 2020 – writes Gabrielli – there were few of us talking about telemedicine: at a practical institutional level, everything started in 2017. We made a very rapid leap with the Covid-19 pandemic and this leap in itself is a good thing. , but science proceeds by successive acquisitions of evidence. There are many scientific works in progress, dozens are investigating how neural networks work, the structure at the basis of artificial intelligence, capable of learning based on the data it receives. Other researches are in some clinical applications. It takes time. We are all convinced that AI is an extraordinary resource, but we must learn to know and use it. We must consider that it has never happened before, in history, that so many may have so much data from one person. It's the paradigm shift in the way of doing medicine."
Amazon, Facebook and Google, the expert points out, "have been investing in medicine for years, but the results are disappointing. The health sector is a different productive sector, it has its own rules, it has systems of organizational evolution and acceptance of new technologies (technology transference) different from other sectors because it has to do with health, with the condition of illness, with suffering, with fear and courage, with human relationships, with nature, with the many things that are not yet we know about ourselves." Gabrielli points out: "It will never happen that a healthcare professional uses a technology that has no scientific validation, because the risk is too high: it is unacceptable for everyone that something happens to the patient without understanding the reason. Technology in medicine is a completely different thing thing compared to what is fashion, a high-tech trend. Diagnostic tools are one thing and sensors placed in wearable fashion devices, the pedometer or the smart watch that makes a lead electrocardiogram (which can only be used for very few purposes of prevention and control, but not commonly for diagnosis)."
Right now, the National Center for Telemedicine of the ISS is gearing up to create methods for clinical experimentation of the application of AI. "The most important thing – explains Gabrielli – is that we must, first of all, define a correct methodology for experimenting with artificial intelligence". In medicine, one of the "most advanced applications of artificial intelligence is in radiological diagnostics, such as CAT scans and magnetic resonance imaging (MRI) – underlines the expert – where some encouraging results have been achieved. Most, however, are preliminary experiences that are still to be verified experimentally. For example, in the case of the study on 'FastMri', carried out by Meta (ex Facebook) and New York University on the use of AI in knee resonance imaging, good results were achieved: but they refer to a part of the body, such as the knee, which has a very well-defined and constant anatomical conformation compared to other parts. Therefore, any alterations are more easily identifiable. Where, on the other hand, it is normal to have anatomical variations, understand which of these are to be considered physiological and which ones are pathological is another matter".
"I am quite optimistic that we will be able to gradually introduce AI into clinical practice – concludes Gabrielli – The important thing, in medicine, is not to run after trends. What is technologically feasible does not necessarily mean it will be useful for the patient. All "practical act you have to understand if an application makes sense. Sometimes there are technological solutions that have no meaning, or others whose use does not provide the desired results. For example, a worn sensor that counts my steps based on impact of the feet on the ground, the impulse of which is transmitted to the skeleton, can register non-existent steps if I transit the bike at speed on the cobblestones".
The complete article is available at: https://www.alleatiperlasalute.it/la-voce-del-paziente/intelligence-artificiale-ai-sanita-fb-google-e-amazon-ci-provano-ma-serve- time.