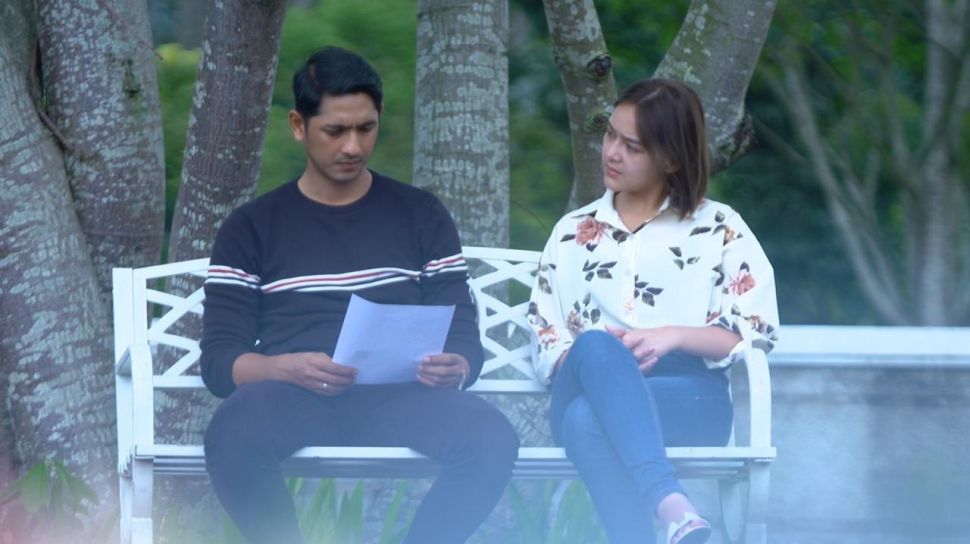 Suara.com – Artist Amanda Manopo is said to have accompanied her co-star at Ikatan Cinta, Arya Saloka, to the banda. The actor is said to have gone for Umrah.
The narrative video was uploaded by the Issu Selebritis Youtube account on Friday (31/3/2022) and has been watched 14 thousand times.
The video is entitled "Viral, Amanda Manopo is caught taking Arya Saloka to the airport when leaving for Umrah".
The thumbnail of the video shows a photo of Arya Saloka embracing Amanda Manopo and both of them smiling happily.
Also Read: CHECK THE FACTS: Thanks to Mahfud MD's Help, the Corruption Eradication Committee Has Succeeded in Killing 3 DPR Members with Rp. 300 Trillion Players?
So is it true that Amanda Manopo accompanied Arya Saloka to go on pilgrimage? Check out the explanation below.
Explanation
At the beginning of the video it is stated that Amanda Manopo was caught taking Arya Saloka to the airport to leave for Umrah.
Then the next explanation is about Arya Saloka who went for Umrah alone without his wife. Then about the photos of his wife being deleted from his Instagram.
The video also discusses the closeness of doctors Ekles and Amanda Manopo which made Arya Saloka jealous.
Also Read: FACT CHECK: Irish Bella Takes Her Hijab Out of Frustration Ammar Zoni is Using Drugs Again, Really?
From the whole video, the narrator only explains the latest news about Arya Saloka, there is no further information about Amanda Manopo who took Arya Saloka to the airport.
Conclusion
Until the end of the video, there is no information or facts showing Amanda Manopo accompanying Arya Saloka to the airport to leave for Umrah.
Therefore, this content is misleading and hoax.