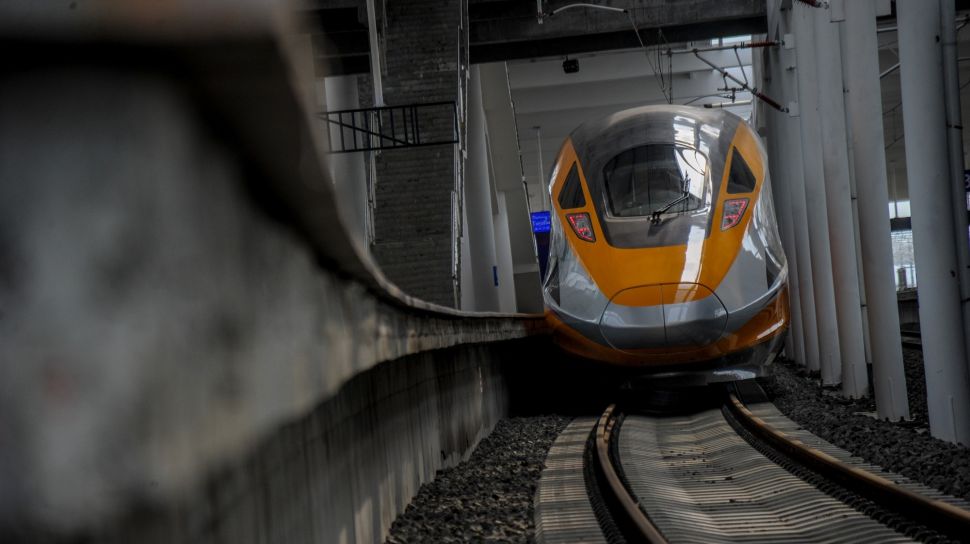 Suara.com – The Coordinating Minister for Maritime Affairs and Investment Luhut Binsar Pandjaitan revealed that the Chinese Government still wants the State Budget to be collateral for their loan for the Jakarta-Bandung Fast Train (KCJB) project.
Instead of accepting, Coordinating Minister Luhut immediately rejected the bamboo curtain country's request.
"Indeed there are still psychological problems, yes, so they (China) want it from the State Budget. But we explain that the procedure will be lengthy," said Luhut quoted on Wednesday (12/4/2023).
Luhut also recommended that the guarantee be carried out through PT Penjaminan Infrastruktur Indonesia (Persero) alias PII.
Also Read: Link to Watch Ping Pong The Triumph Sub Indo HD Full Movie, The Rise of the Chinese Table Tennis Team
"We are pushing through PT PII because this is a new structure created by the Indonesian government since 2018," said Luhut.
On the other hand, Luhut said that China only wanted to reduce the interest on the fast train debt from 4 percent to a level of 3.4 percent. Luhut said the interest on the debt was still too high and the government wanted the interest on the debt to drop to 2 percent.
Even though the interest is still quite high, Luhut said the government is not a problem. According to him, the government will continue to pay it because the interest is already better than interest on other foreign loans.
"Because if you borrow outside, the interest is now also 6 percent. So 3.4 percent, for example, is up to that point, we are doing ok, even though it's not very good," said Luhut.
Also Read: The Deputy Minister of BUMN Will Lobby the Coordinating Minister Luhut to the Minister of Industry to Pass the Import of Used KRL