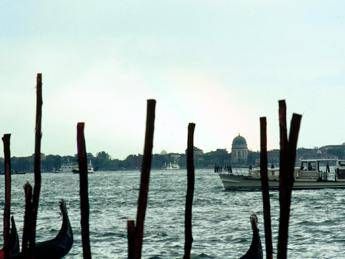 There are less than a thousand neurons in his rudimentary brain. Yet the botryl, a small invertebrate that populates marine environments such as the Venice Lagoon, could mark a turning point in research against human neurodegenerative diseases: from Alzheimer's to less known forms of dementia such as fronto-temporal syndrome, from Parkinson's to Sla. According to an Italian-led international study, published in 'Cells', this little creature in fact contains all the genes involved in the degenerative pathologies of our nervous system and during its life cycle, from a neurological point of view, it ages exactly like us.
The work bears the signature of an international team of scientists coordinated by Lucia Manni of the Department of Biology of the University of Padua, which includes researchers from the Stanford University in California, USA (Chiara Anselmi) and from the State University of Milan (Alberto Priori and Tommaso Bocci). Scholars have focused on botryl, which grows and reproduces at low depths in seas such as the Mediterranean, and in particular in areas of the Adriatic that are warm and rich in nutrients such as the Venetian lagoon, because despite being a very simple organism it is considered among the closest relatives of vertebrates. Examining it "through electron microscopy and analysis of gene expression", explains Manni, lead author of the article, it was observed that "it naturally undergoes neurodegeneration in ways that could help human research to find strategies, or drugs, to stop serious neurodegenerative diseases".
"In particular – the UniPd scientist points out – the botryl neurons show different types of cell death, as occurs in human neurodegenerative diseases. Furthermore, genes critically involved in these diseases are expressed in the different phases of the botryl life cycle according to timings that closely resemble the progression of diseases in humans.For example, genes typical of conformational disorders, such as Alzheimer's and Parkinson's, are expressed in botryl in times that recall in humans the transition of the disease from a preclinical degeneration phase to the onset of specific syndromes in humans".
According to Priori of the Department of Health Sciences of UniMi, co-author of the research, "these results could open up unprecedented scenarios both in the identification of a minimum common denominator between human pathologies very dissimilar to each other, and in the use of new methods of non-invasive electrical brain stimulation for the prevention and treatment of neurodegeneration".