We present you the analysis of Mato Anomalies, one of the most anticipated rpg of the year due to its ambitious proposal to resemble the Persona saga.
If you move through the world of rpg or turn-based battles, surely you have heard of Mato Anomalies these last days. This is because the proposal presented by this title has generated a lot of expectation among the players due to its ambitious goal of merge elements turn-based RPG, card game and exploration in an intriguing neo-futuristic world.
Developed by Arrowizthe team behind games like Beats Fever and Hermitage Strange Case Files, Mato Anomalies comes as a determined attempt to rival the hit series Persona from Atlus Will it be up to the task? We tell you in our Analysis of Mato Anomalies for Nintendo Switch.
In the not too distant future…
Mato Anomalies plunges us into a neo-futuristic Shanghai, where we will take control of two protagonists: the cunning private detective Donatespecialized in hacking people's minds, and Gram the Exorcistwho will go through mysterious dungeons in search of answers.
Our objective will be to investigate a series of strange events that affect the city, facing demonic entities known as The Cursed Sea.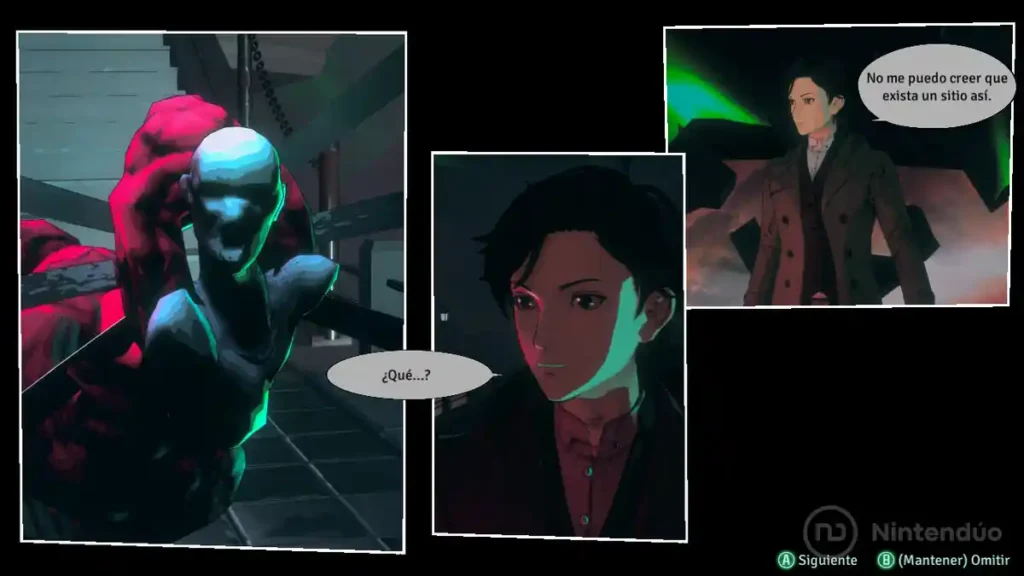 We will can join forces with other characters, each with their own abilities and background. This diversity enriches the story, allowing us to see different perspectives of this futuristic world.
One of the highlights is the decisions that the player must take throughout the game. These choices not only affect the outcome of the plot, with two possible endingsbut they also slightly influence the relationships between the characters, reminding us a lot of games like Persona 5 Royal.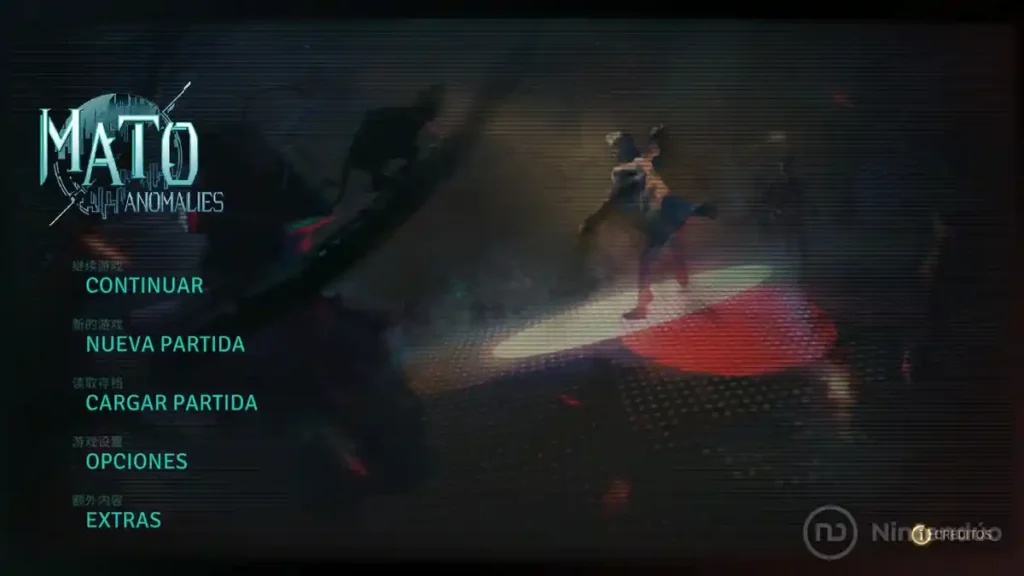 Although the plot of Mato Anomalies is ambitious, the narrative is flawed in excess of elements and constant tutorials that interrupt the game, which makes it difficult to follow the thread of the story.
Lights and shadows of Mato Anomalies – Technical section
Mainly the adventure takes place in an urban environment that evokes science fiction classics like Matrix or Blade Runner, creating a most futuristic atmosphere. This is mixed with a style cel-shading quite successful, which once again reminds us of the Persona saga.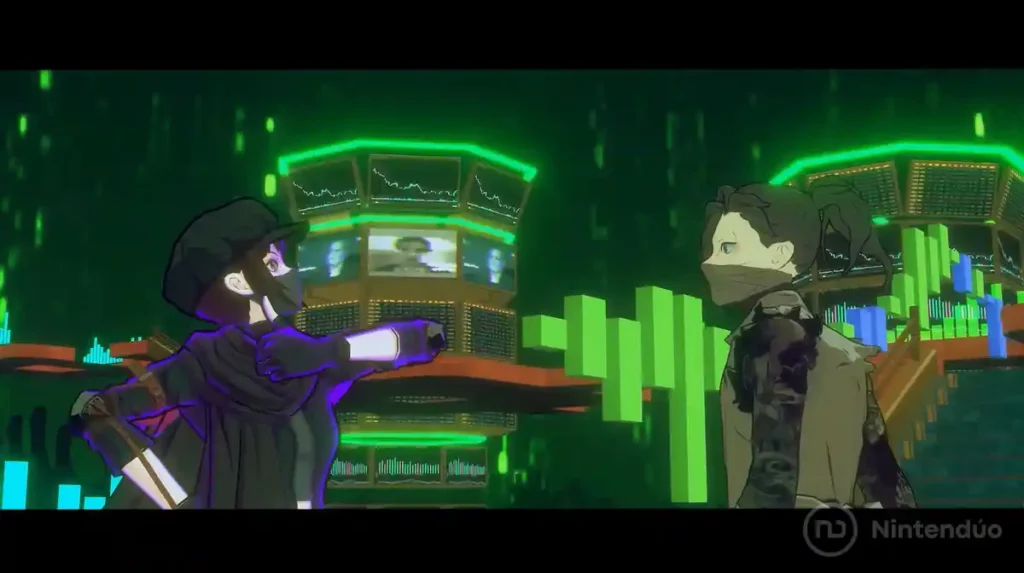 Despite these successes, Mato Anomalies presents some problems regarding the repetition and simplicity of their scenes. As we progress, the environments can become drab and uninspiring. Something similar happens with puzzles and challenges.
Regarding performance, Mato Anomalies remains stable on Nintendo Switch, both in portable mode and in dock mode. Some occasional minor framerate issues they can appear in the changes between areas, but overall, the game offers a pretty solid experience.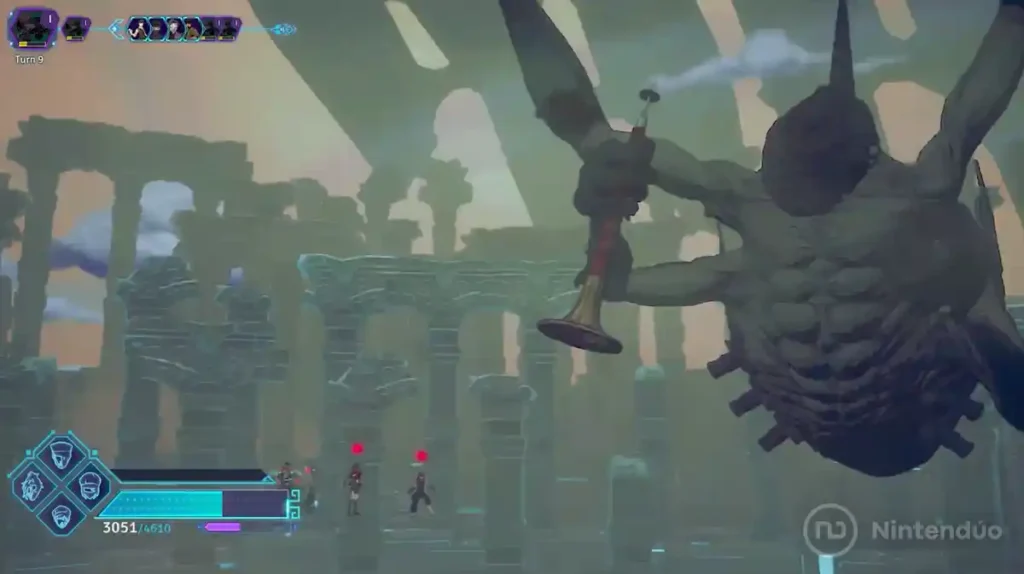 The sound section has a selection of songs ranging from electronic melodies to orchestral compositions, creating a most enveloping atmosphere. In addition, as a good jrpg, we can select between a English or Japanese dubbing.
How to play and how long is Mato Anomalies?
In Mato Anomalies we will have to investigate like a good detective what are we. The story is well constructed, but the part of research is a bit lost. This is mainly because we will be constantly going from point A to point B. no interest in exploring the environment.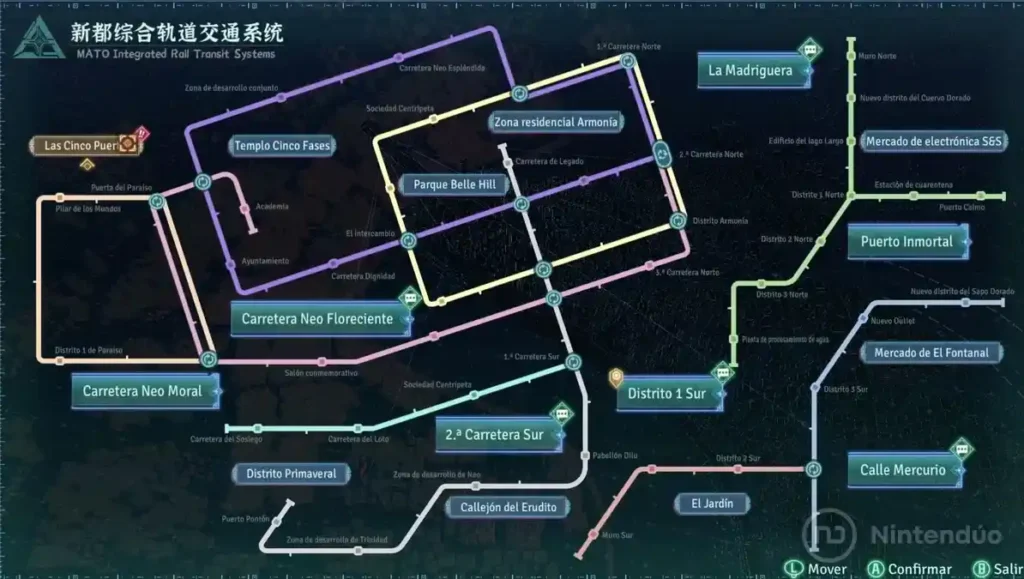 As for the combatwe found it very interesting double proposal. On one hand we have traditional combatess with the interesting twist that we will not spend points to attack, rather we will have turns to make up once done. This forces us to seriously consider our strategy and try to choose the best moment to launch our most powerful attack.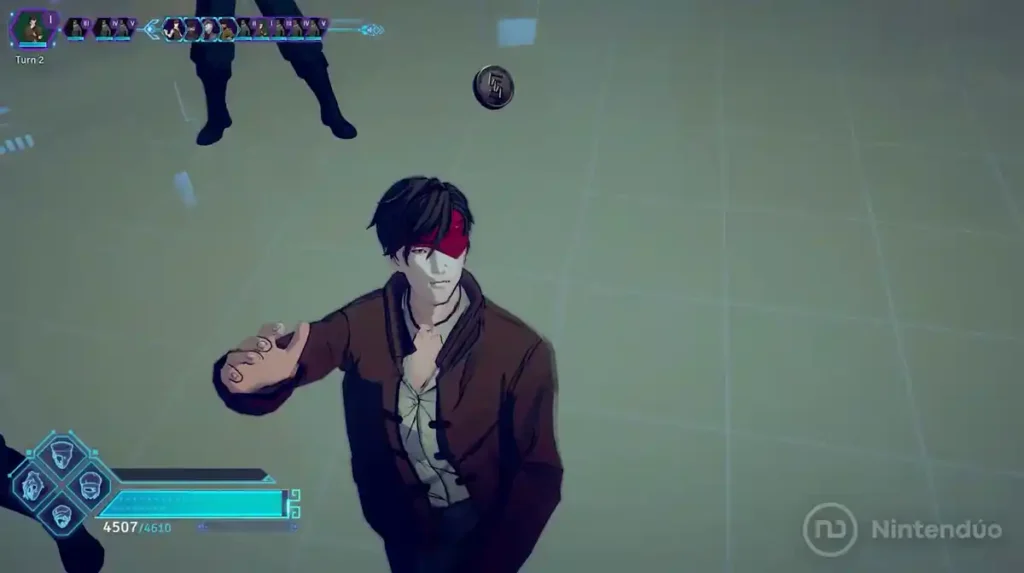 You can not miss the mythical skill system to unlock new attacks for our character. Sometimes the battles can be a bit long, but thanks to the game settings, we can remove animations for faster progress.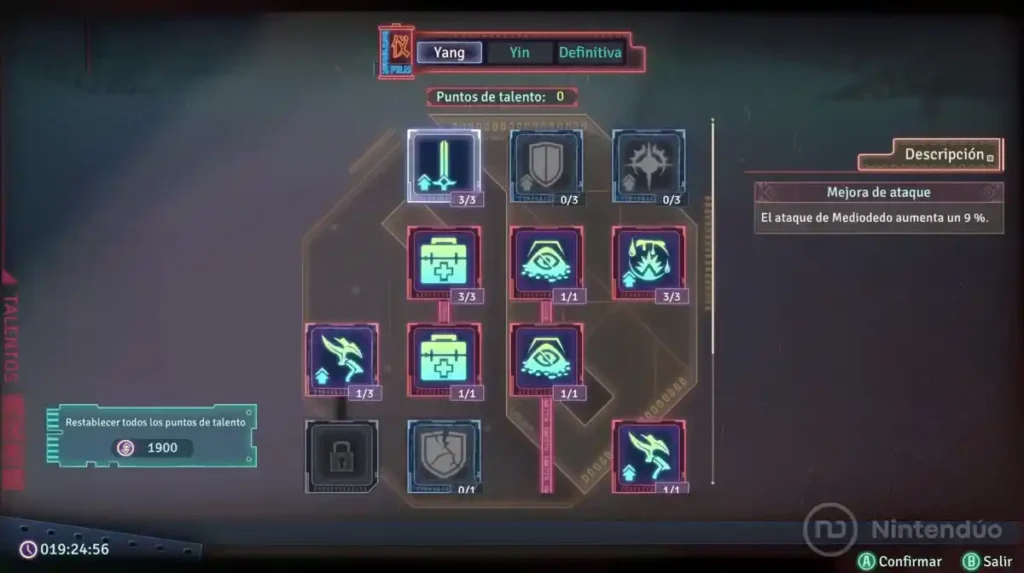 On the other hand are the people hacks. For this mechanic we will fight against the subconscious of our opponent using cards with various effects. If you have played Heartstone or the incredible Incryption, surely you have an idea, although in this case this type of combat they are quite decaf and tedious.
To recap, Mato Anomalies offers us a adventure game where we can take care of the relationship with other NPCs, traditional battles, research and card battles. Some things work better than othersbut we cannot deny that the variety is the taste.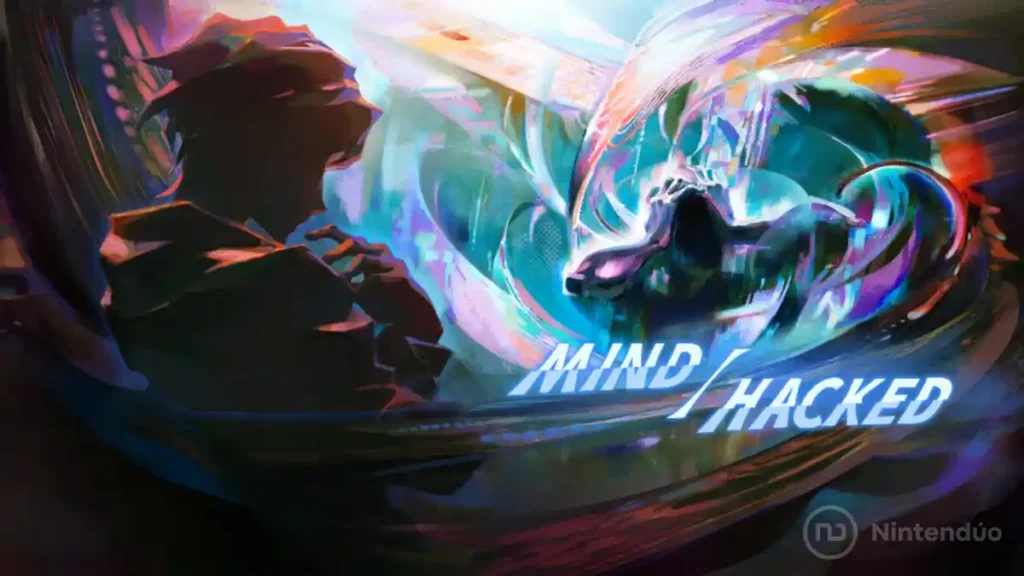 Completing the game can take us approximately between 25 and 30 hoursit depends on how good you are at fighting and how much fun you have with the side missions.
extra content
In addition to its main story, Mato Anomalies features a brief section of extra content to enrich the adventure. Basically we will collect scenes and comic strips from the game that we will unlock as we progress through the story. We can also unlock DLC content as skins for weapons and characters through the eShop.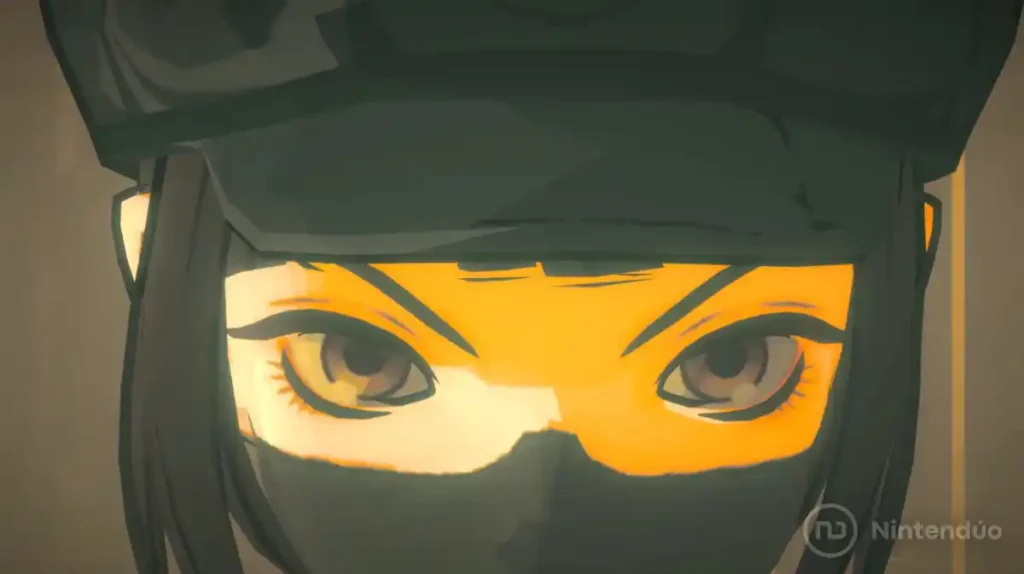 Conclusion
Mato Anomalies It is the most ambitious bet of the study Arrowiz till the date. Its history and setting are a success for this adventure of Futuristic comic cut, something rare in its genre. Yes ok proposes very good ideas, some stay at half throttle in an attempt to do too many things at once. We could define it as a swiss Army Knife Rpg, that allows you to do many things but does not stop shining with any of its functions. Even so, if you are a true rpg lover, surely this title will end up winning a place in your heart.
Mato Anomalies, distributed by Plaion, is already in both its physical version like in digital format at a recommended price of €39.99 to buy in stores. If you want to know more games about Nintendo Switch, we leave you here our list of games analyzed from the console.
Analysis of Mato Anomalies for Nintendo Switch