This player has put a lot of use to the Red Dead Redemption 2 lasso.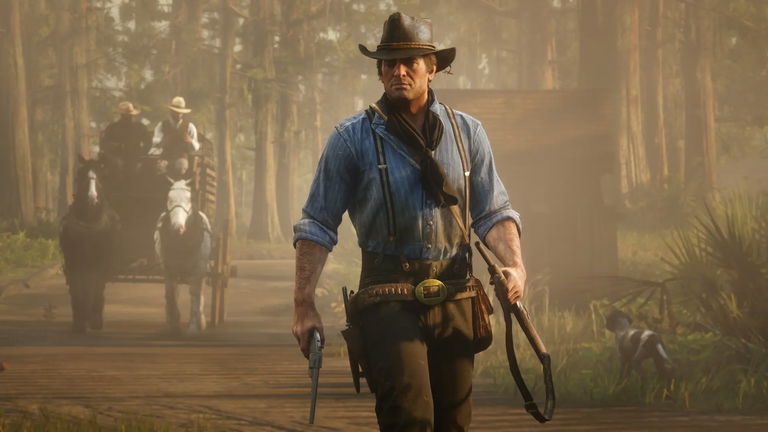 Arthur Morgan managed to conquer the players.
join the conversation
It's been quite some time since Red Dead Redemption 2 came out, one of the most anticipated games at the time. Although After so many years, players have had enough time to finish their story. What you can do in this open-world game from Rockstar is practically infinite., there are even people who have played 6000 hours. In fact, a player has set out to tie up all the inhabitants of a town… And yes, he has succeeded.
One thing is clear, most players are not dedicated to tying up NPCs that are out there, however, Reddit user Alexc518 has been dedicated to it. As you well know, in addition to the main story and the secondary missions, something that abounds in Red Dead Redemption 2 are bounty hunter contracts. These consist of going for a target, tying it up and taking it to the dungeon or killing it.
A people tied by a single man in Red Dead Redemption 2
It should be noted that the work he has had to do is extensive, this player has not only settled for tying up the town and leaving them out there, but has brought them all together in a single room. Considering the time spent tying him up and moving them all, it's been quite a while doing this curious feat. If you want to see how it went, here is the link to the video in question.
As you can see, this also has a price. The user has managed to accumulate a bounty of $1045 on his head; so it has been quite expensive for him to have tied up an entire town and bring them to a single room. Unsurprisingly, many people on Reddit have enjoyed and laughed at this video, with another even giving it the title of "less sane gamer".
The freedom that Rockstar offers in its game Red Dead Redemption 2 is undeniable, you just have to see how the inhabitants of the town squirm while suffering from the ties of this player. That feeling of freedom is surely the main reason why after so long, players still love to delve into this western. So much is the love for this saga, that it even crosses the screen. If you don't believe it, look at this incredible drawing that has cost more than 83 hours of work.
join the conversation