The relationship between both companies is not being the best.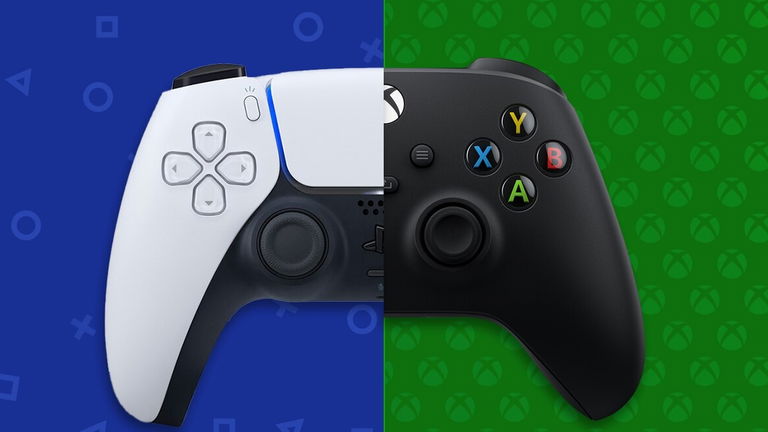 PlayStation 5 and Xbox Series X|S controllers
join the conversation
As has been happening for more than a year, within Microsoft there are movements that are being directed to justify that the purchase of Activision Blizzard will not violate any antitrust lawsbeing so that in this sense there are several measures that are being carried out to take weight off our shoulders in order to subtract reasons and motives to oppose the purchase, such as the arrival of Xbox Cloud Gaming on two new platforms
However, we cannot deny the obvious, being so PlayStation is the biggest rival to beat by Microsoft for the purchase to be executed, since this company has been pointing out from the beginning that the loss of Call of Duty would be an imbalance in the industry in the event that this saga became exclusive to Microsoft. And before this it must be said that Sony executives are not lacking in reasons given that a canceled version of Redfall for PS5 had been in development before the purchase of Bethesda.
A study indicates that even with Starfield and Redfall, PlayStation will maintain its dominance
Be that as it may, new information is now coming to us from an outside agent, whereas DFC Intelligence, a research firm, has put out a report in which they claim to believe that Microsoft's own games are not enough to take market share from PlayStationbeing so that one of the reasons why this is happening is attributed to the fact that in recent years we have been able to see multiple delays by Xbox.
However, before the imminent releases of Starfield and Redfallthe firm continues declaring that despite these, the PlayStation market share would not be too affected either, although they have indicated that they have not taken into account the acquisition of Activision Blizzard by Microsoft, as it is currently still in the process of being completed.
Be that as it may, the calculation has been done through the next 200 releases that will arrive in the coming months, while of these 26 will be exclusive to Xbox consoles while 22 will only come to PS5leaving out of the equation those releases that are multiplatforms on both PC and Nintendo Switch.
With Game Pass on PC it is not necessary to buy an Xbox console
Under this premise, DFC Intelligence declares that the big question would be to see if Xbox titles are relevant enough to unseat PS5, while they do not take too long to affirm that this is not possiblenoting that if titles like Starfield end up being commercial flops, it would greatly hurt Xbox Series X and Xbox Series S sales.
In fact, they go much further by affirming what we all know, because if a user wants to Play Nintendo Switch or PS5 exclusivesyou will have to buy these consoles, while if you want to do the same with Xbox, you just have to buy the Game Pass in its PC version, so everything leads to Xbox purchase not necessarywhile the fact that EA and Activision Blizzard launch multiplatform games does not help the brand either, although it does not take away from the acquisition of the latter.
Be that as it may, in the absence of what happens in the future, what seems clear is that Microsoft should target more market share, since, after all, the growth of any company depends on it. For the rest, in the absence of what happens with Activision Blizzard, it should be noted that, despite the fact that there are currently plans to keep it as a multiplatform, Microsoft has stated that in ten years Sony could create an alternative to Call of Duty.
join the conversation